*Note - Restaurant no longer available at NEX
Savoury Tuesday lunch with J at Crystal Jade Korean Bbq (NEX)! Have not been barbecuing food for a really long time, definitely missing the tasty smell of semi burnt meat, the sizzling sound of juicy food cooking.


For health conscious people like us, proteins are essential in our lives. Basically they are the number one thing to consume for every meal. Thus, I was really pleased with the wide variety of marinated/non-marinated meat and poultry I get to choose from.
I don't really appreciate pork, muttons or beef, so I have been spamming on chicken and vegetables. My top 2 favourites: spicy and curry chicken! Especially the spicy ones, they are beyond delicious.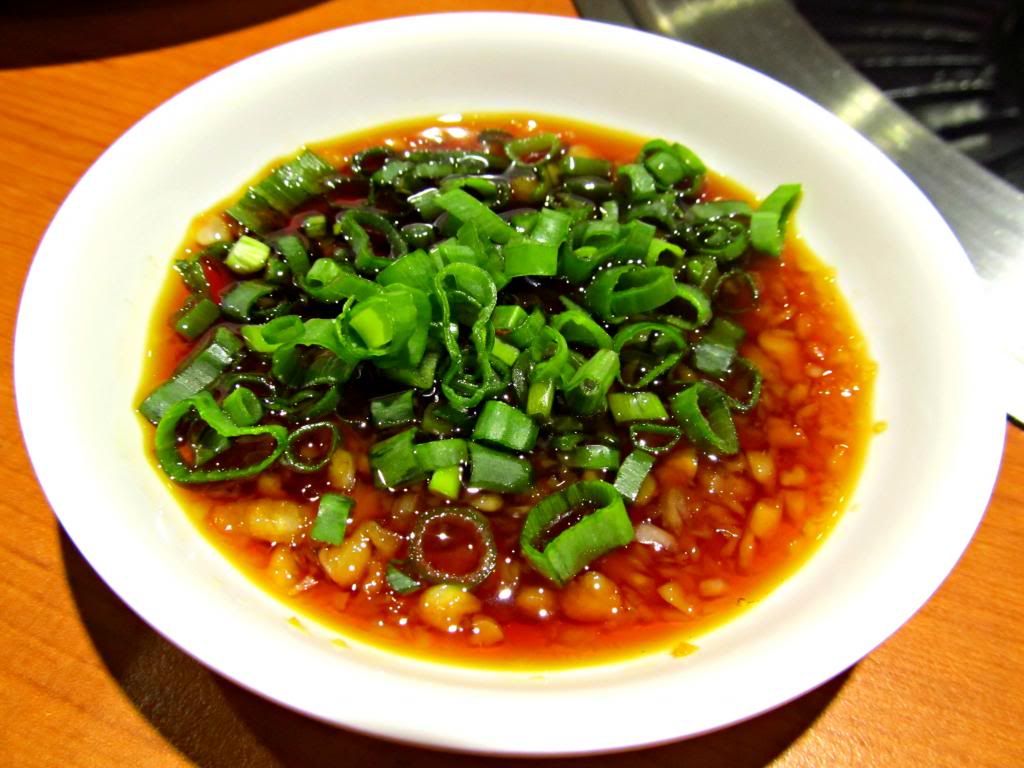 For extra flavour, dip into soy sauce with extra spring onions. They can never go wrong :)
Brewing hot Ginseng chicken soup served the moment we settled down. Yums, thick sweet broth.
J: "You never really ate Korean food if you don't eat it this way." (Proceeds to wrap the meat with lettuce). #lol. And I pop that delicious thing into my mouth. Super yummy.
Ice creams to put an end to that fulfilling meal. How's that? :)