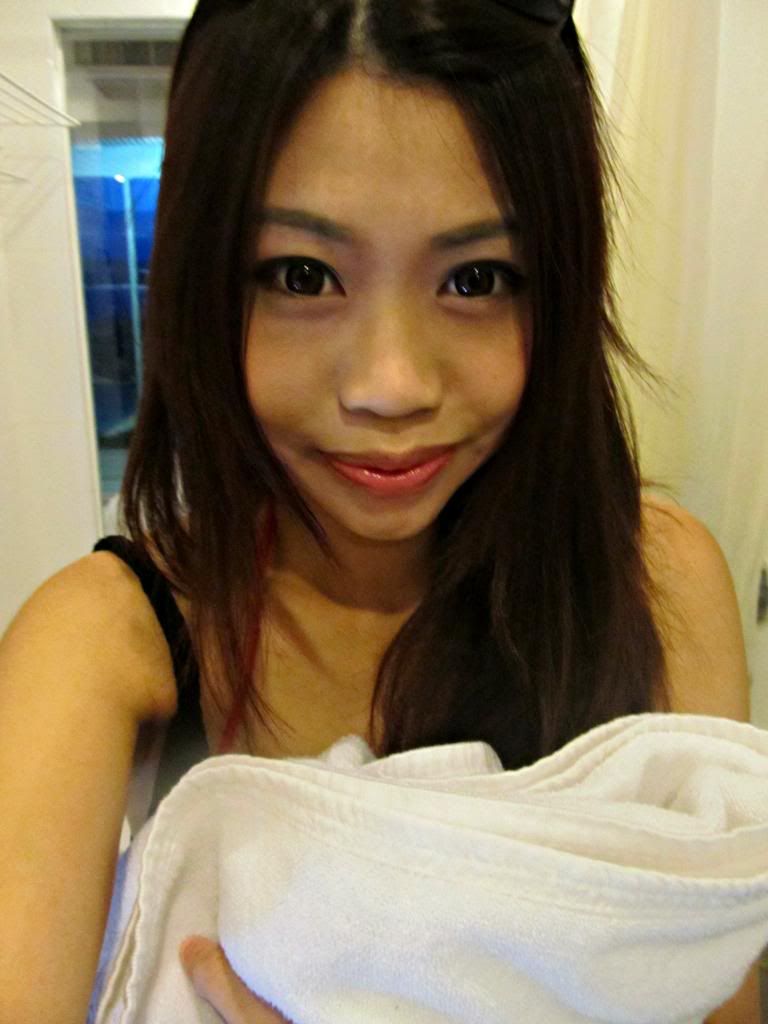 Rise and shine! Supposedly, the 2nd day of the trip should be used for Phi Phi Island tour. But the booking for that day was already full, so we shifted the itinerary to the 3rd day instead. Today, we shall be exploring more of Phuket (map free!), doing more shopping and our aim for the day is to try out all delicious 50 baht roadside food stalls! And, we will be squeezing some time between the day for a little sun tanning session, which explains why I am packing towels.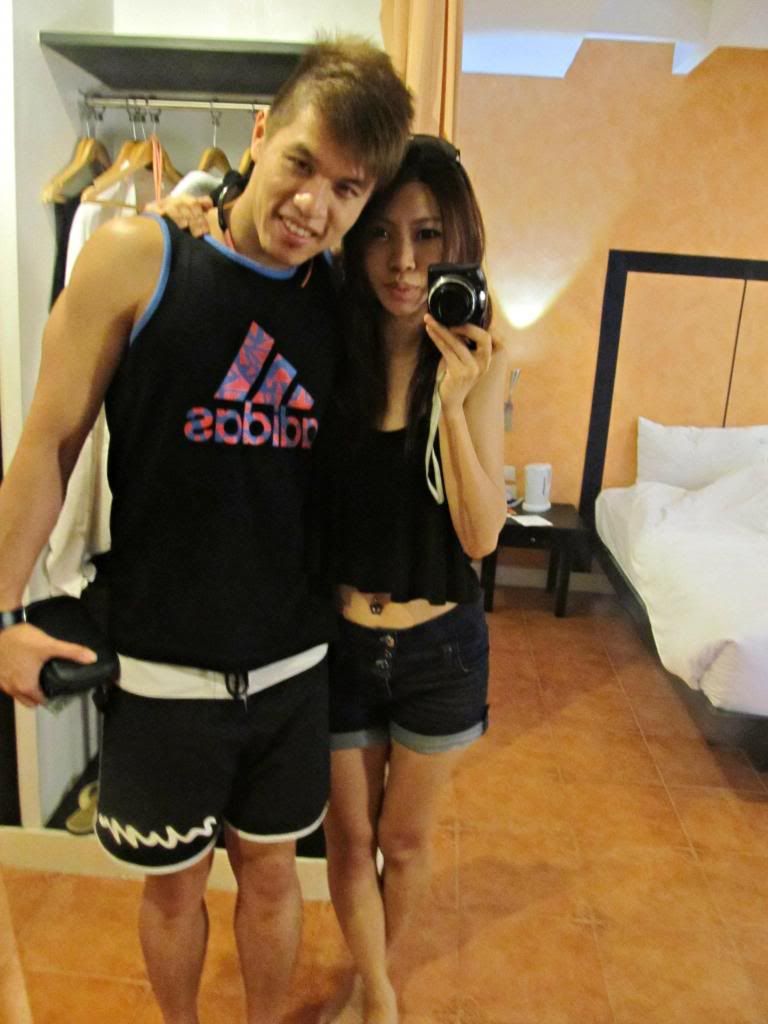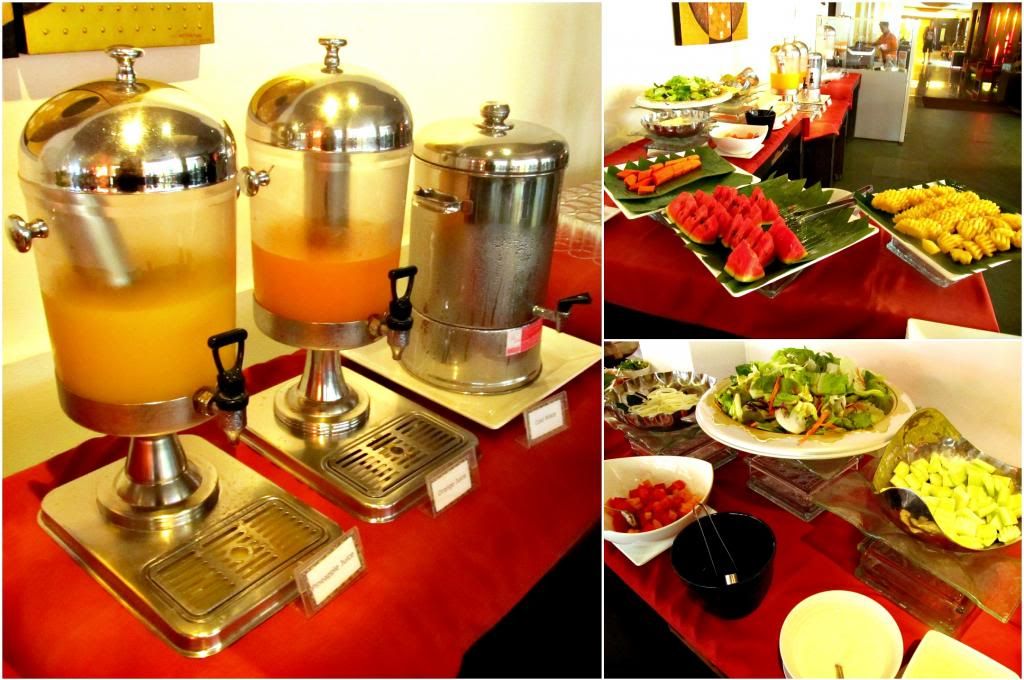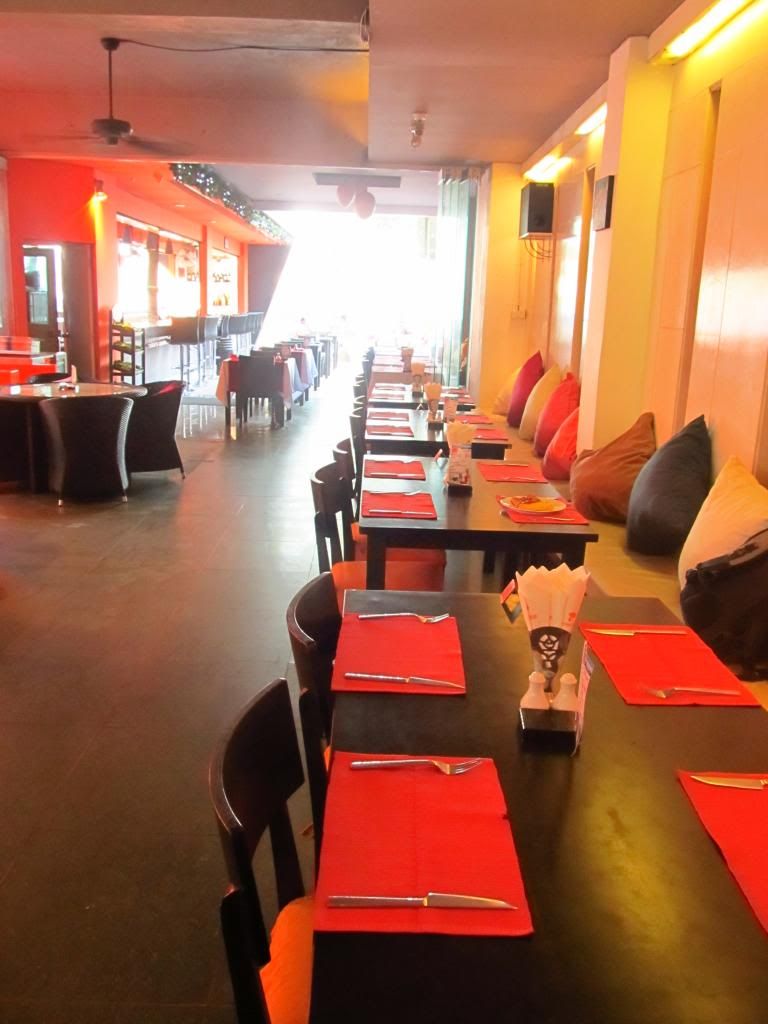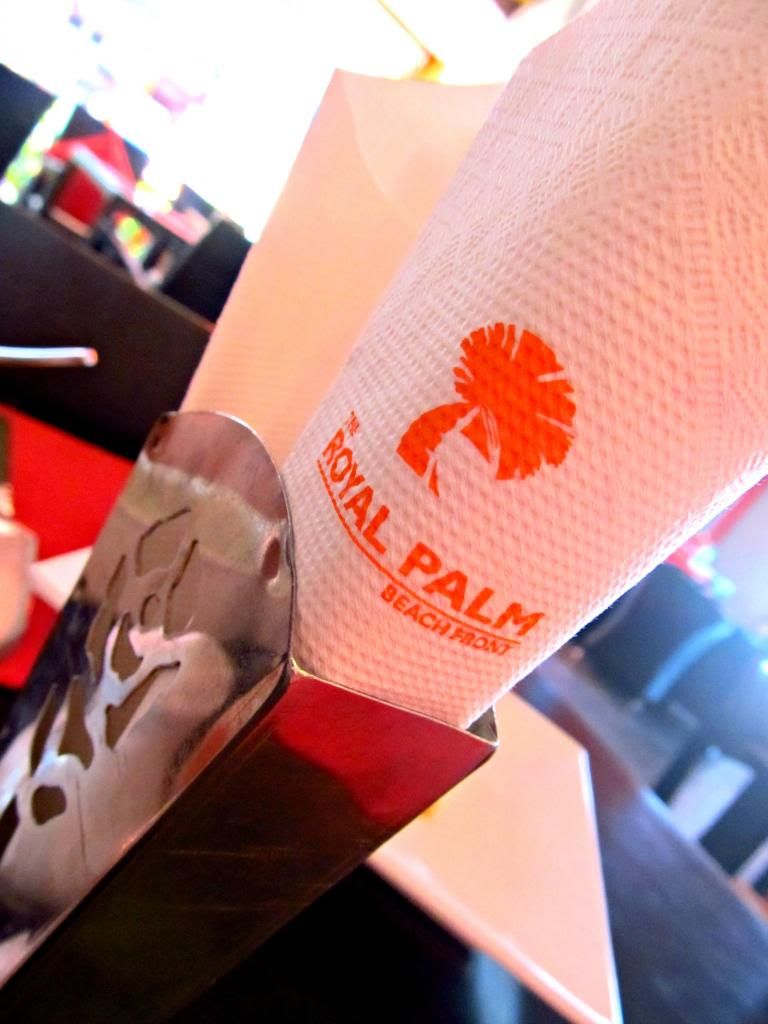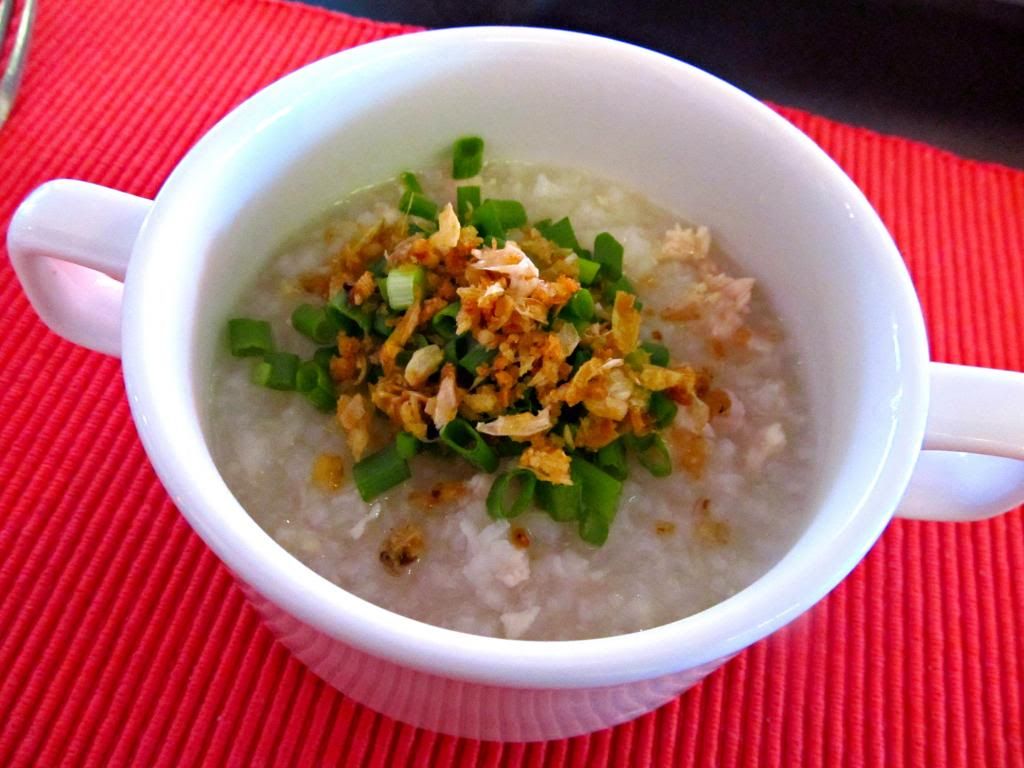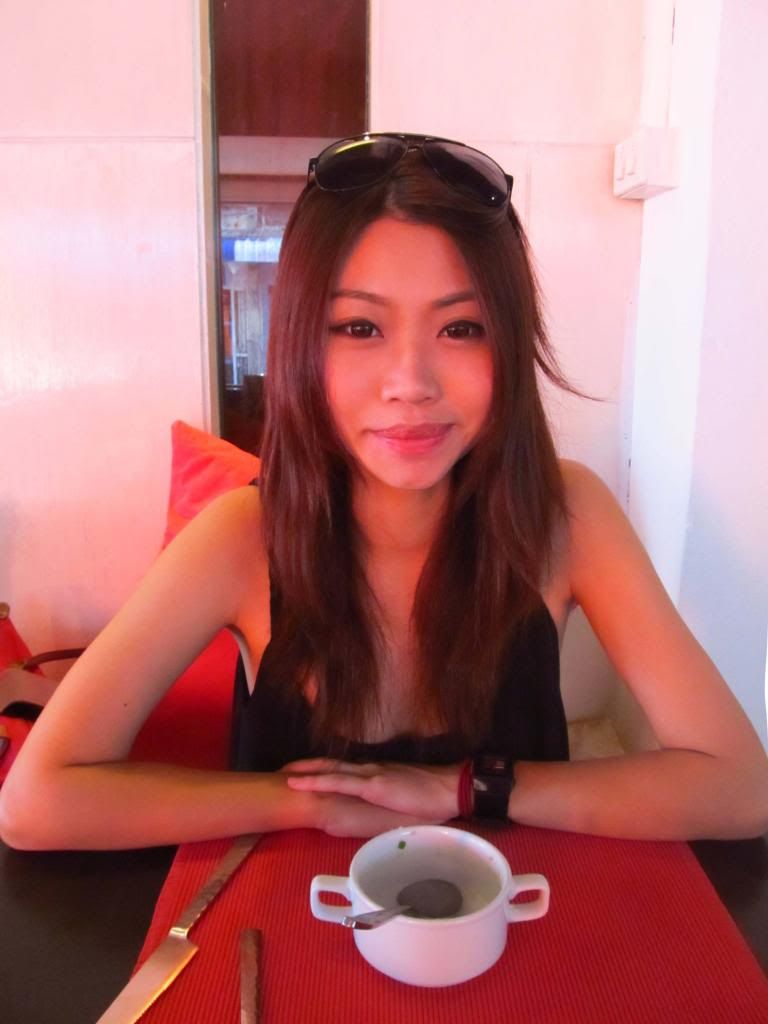 Hotel breakfast wasn't fulfilling, so off we go. On the search for MORE FOOD.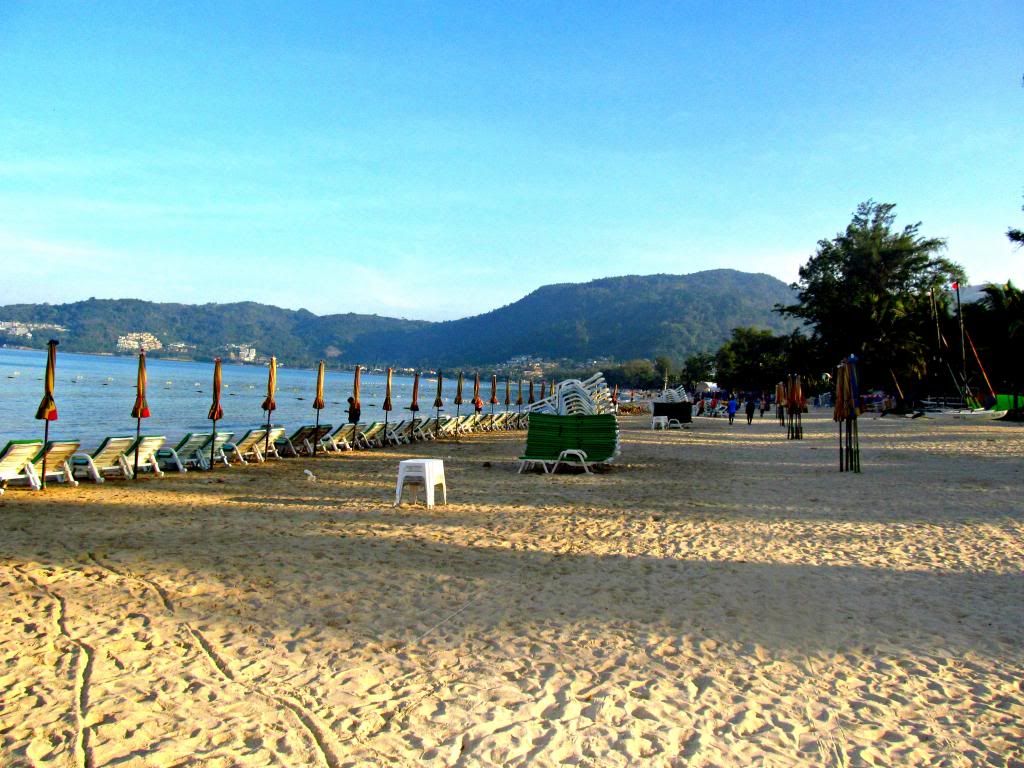 We were up pretty early that morning, the streets and beach is still empty. Nothing seems to come alive until night falls. Almost got ripped off by those taxi uncles offering to ride us to many different sight seeing places, trying to convince us not to take the bus because the journey to Phuket Town (yeah, we wanted to explore the town) would take up more than an hour because of traffic jam etc.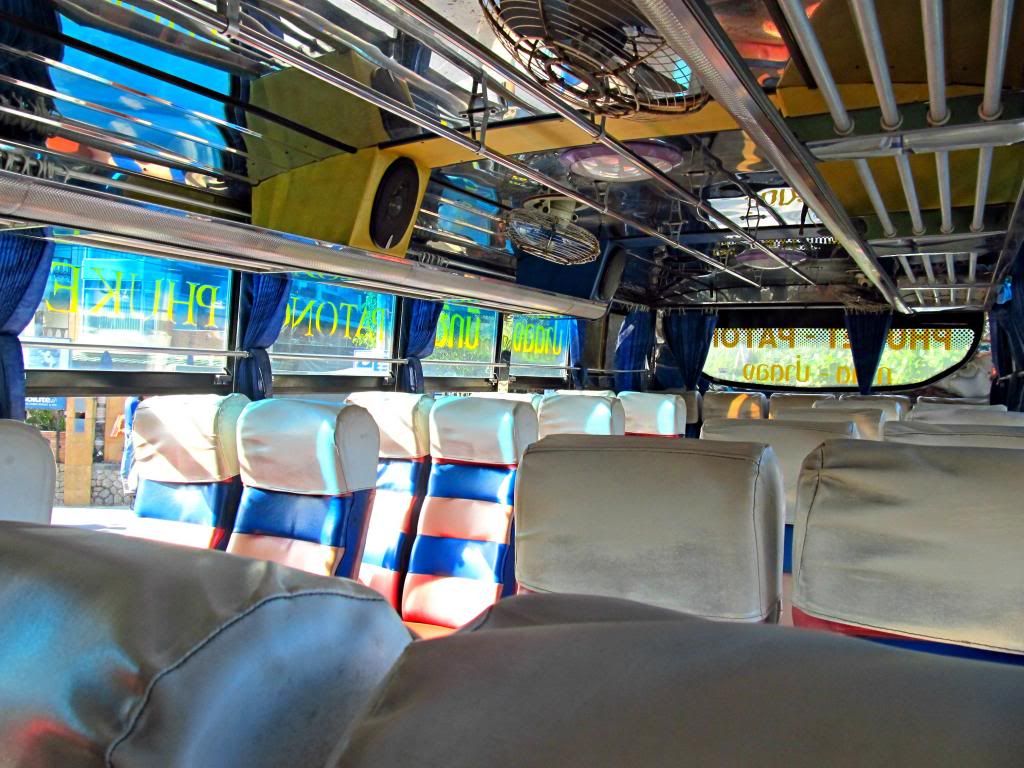 Since we were really early, there was no rush to get things done. So we followed our guts and took the empty bus which only cost us 25 baht each. I was very glad we took the bus because it led us to all the sight seeing places too! Plus, the journey was less than an hour, the seats were comfortable and there was no "traffic jam" on the road at all.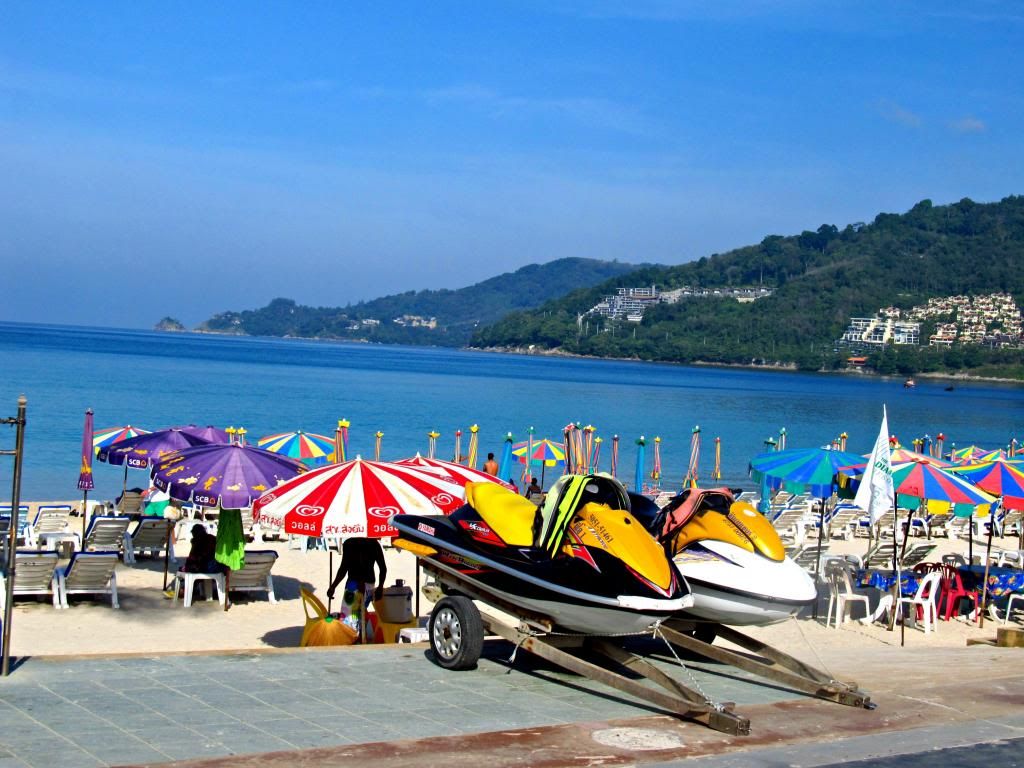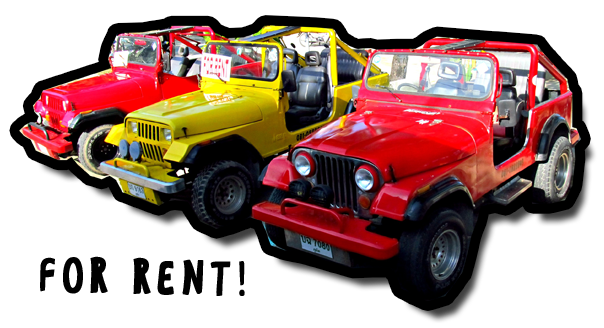 Took a few pictures while the bus was moving. At Phuket, the most common type of transport rental must be motorcycles, mostly rented by the ang mo who dared to brave through the messy traffic of Phuket. The most interesting vehicle rental must be the jeep, but I never saw anyone driving that on the road. So my guess is that this jeep rental must have cost a bomb.
Arrived at Phuket Town to realize there is nothing much to shop. Phuket Town is a lot like Pontian (Malaysia). It's just a tiny town selling dry goods, home necessities etc.
Took a bus to detour back to the Central Festival shopping mall we came across on the way down.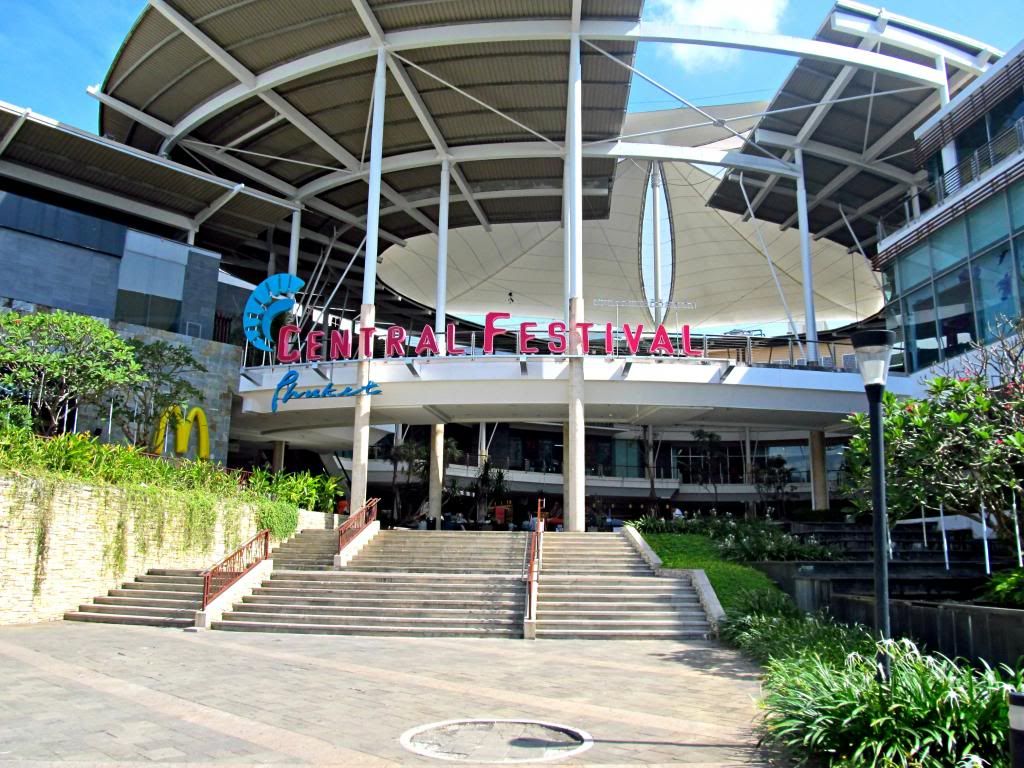 How grateful we were to see Central Festival. The weather was scorching hot, we really needed the air-con. To think we were actually so worried that its going to rain non-stop during our stay here because of the year end rainy season.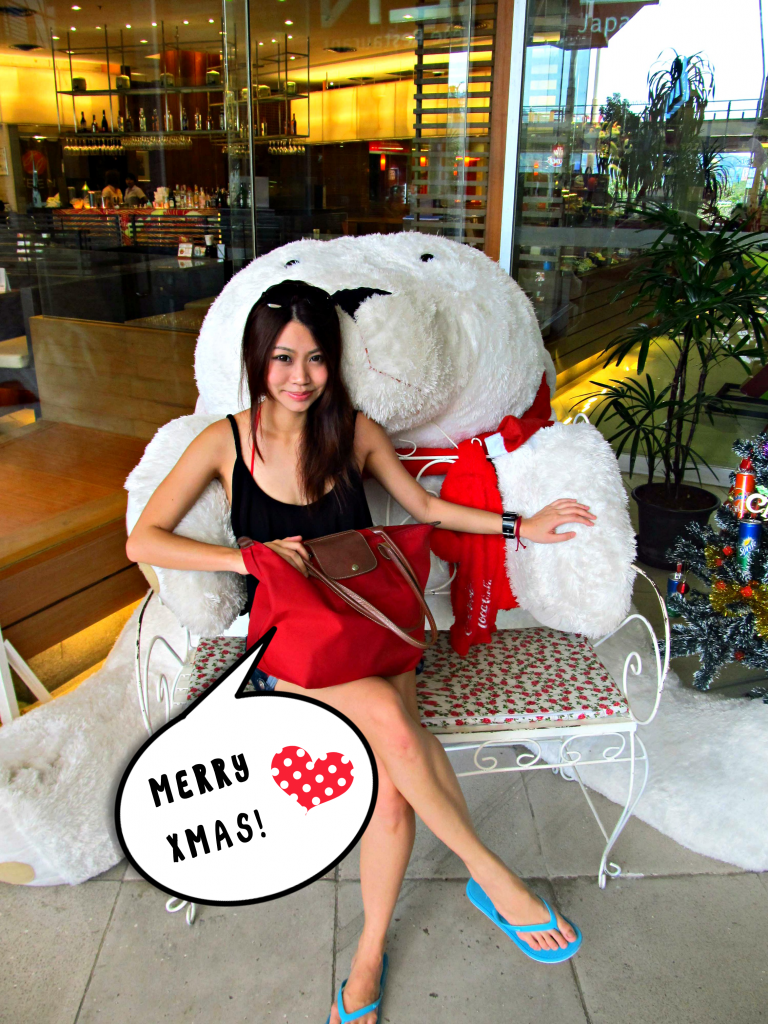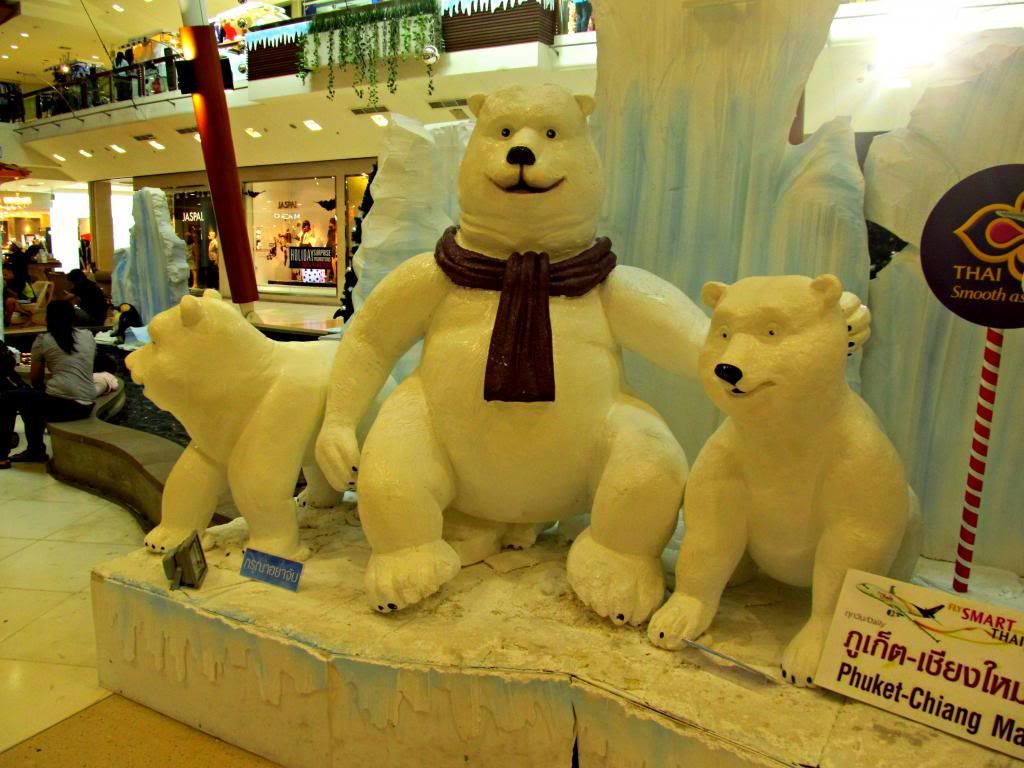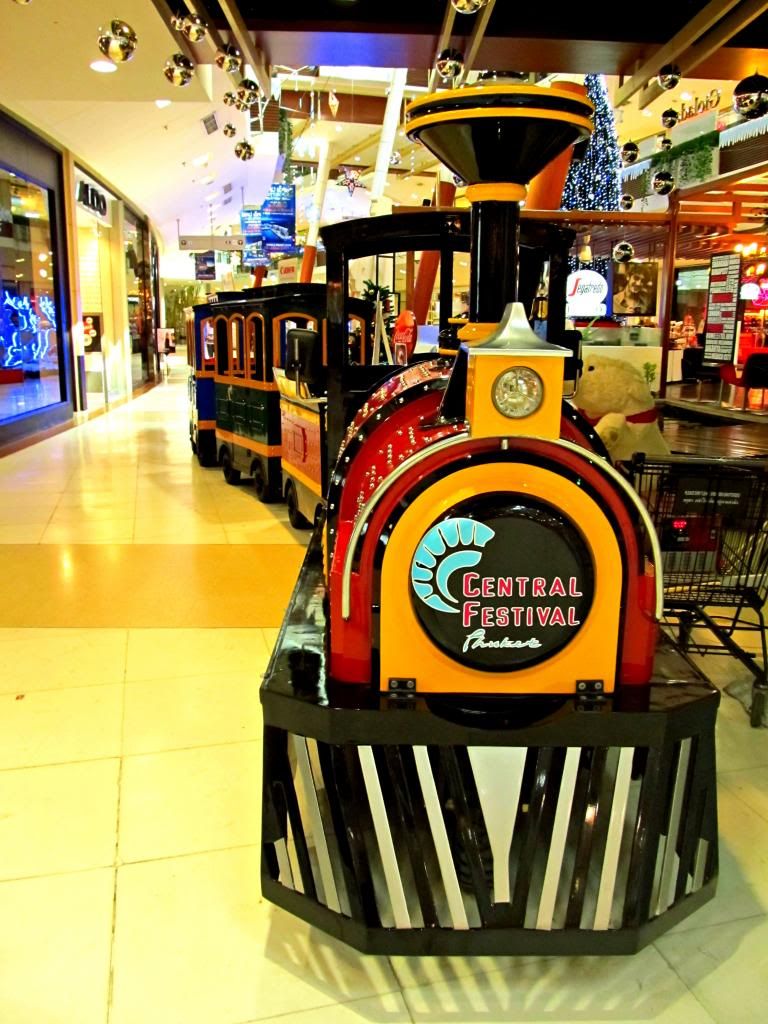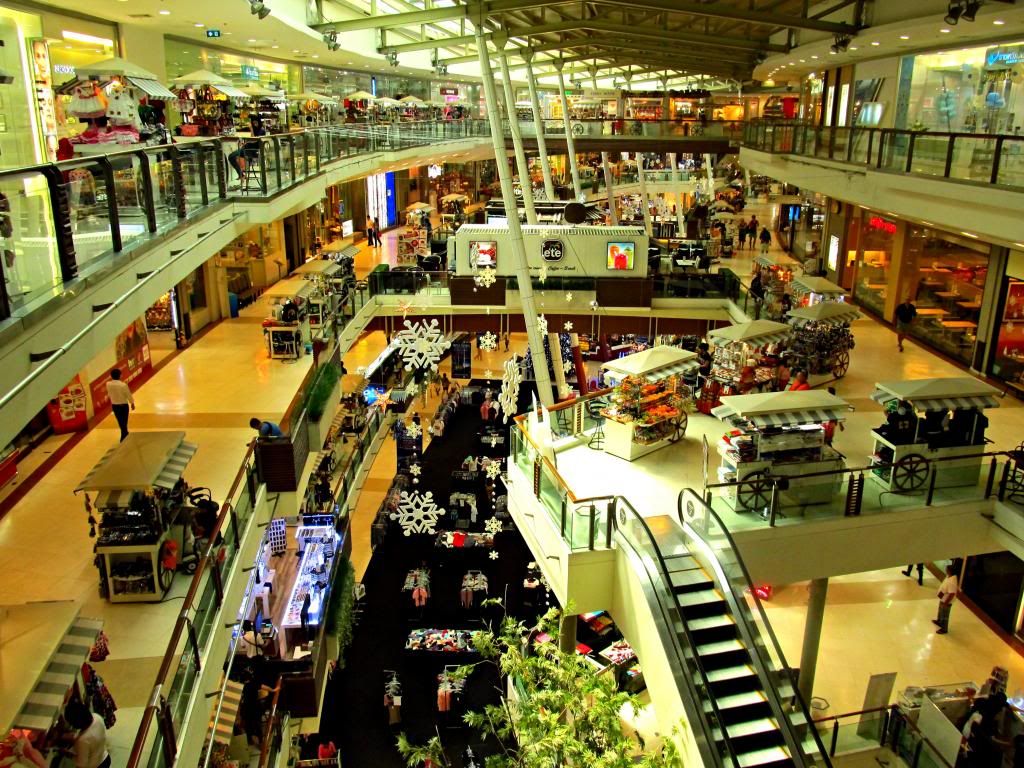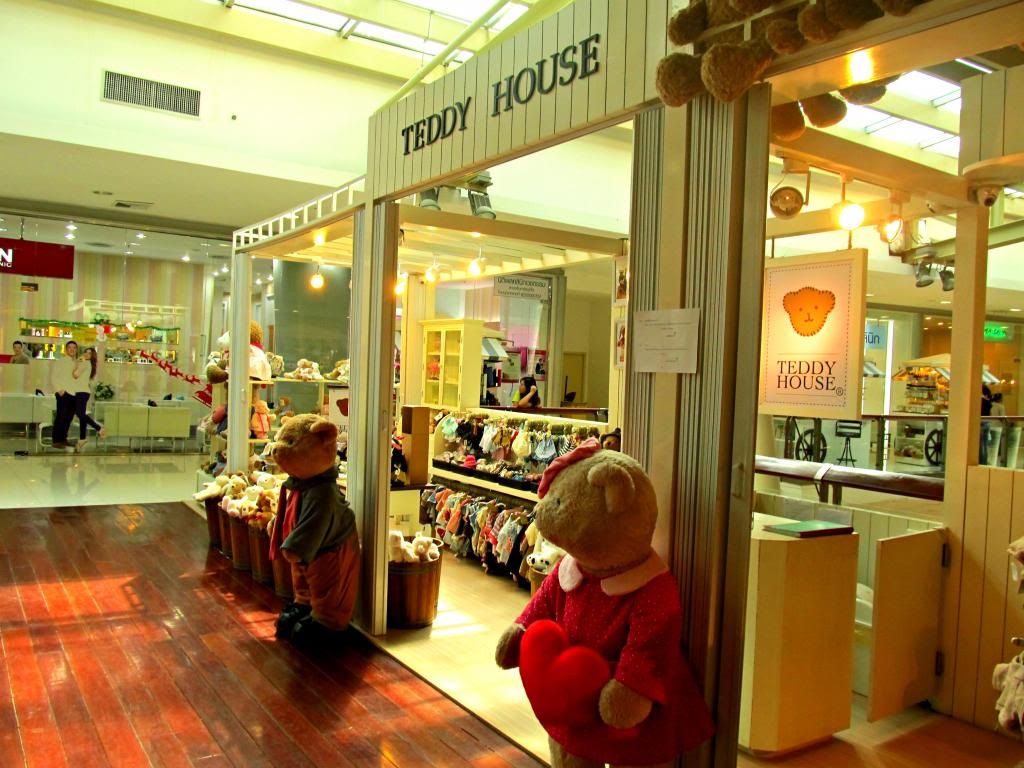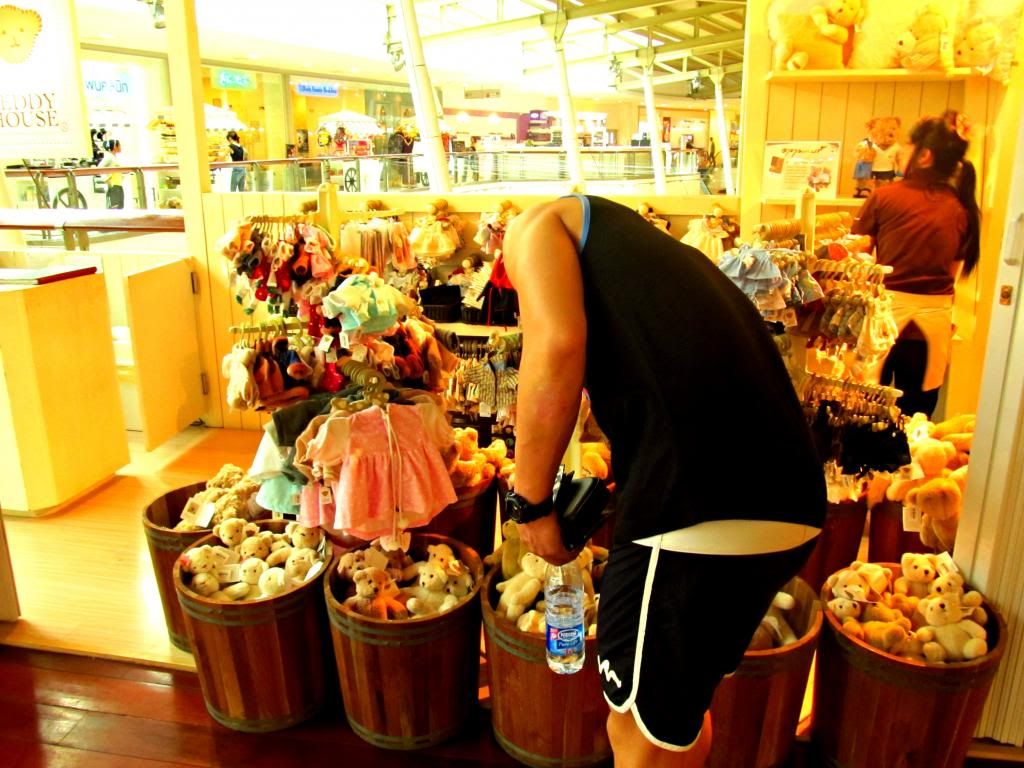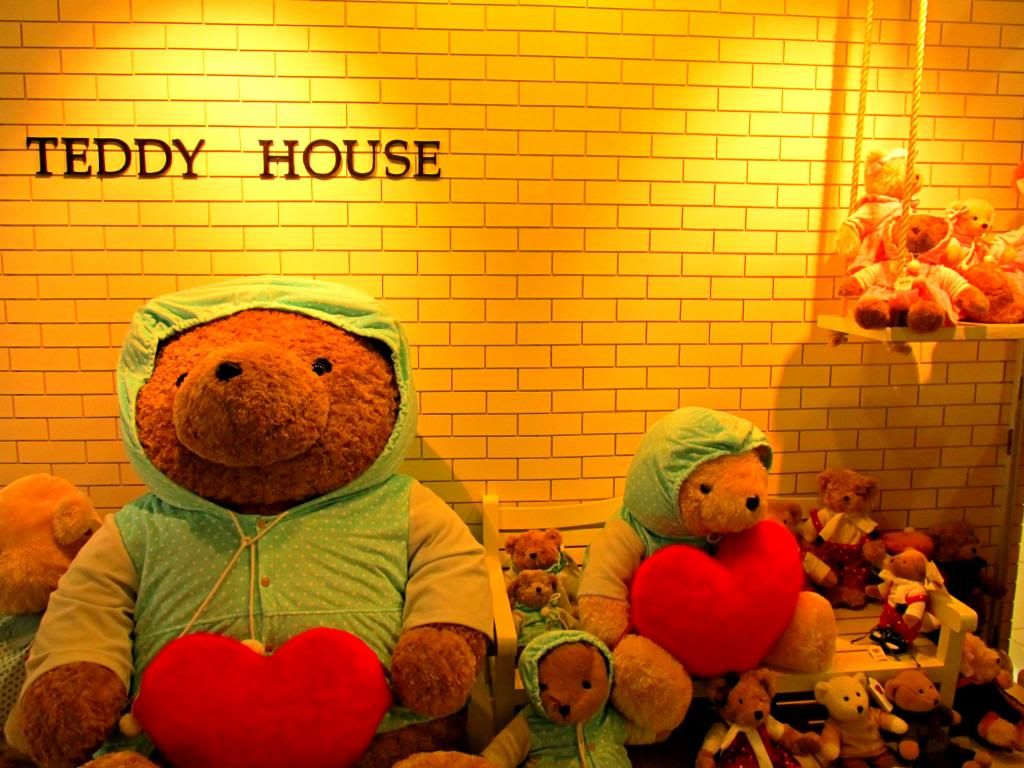 Besides buying some souvenirs here, there was nothing else we could purchase. The apparels were overpriced, there was not much special stuff worth spending money on either. It was instant love when we passed by 'Teddy House', their concept is similar to 'Build-A-Bear'. But then again, it just wasn't worth the spending.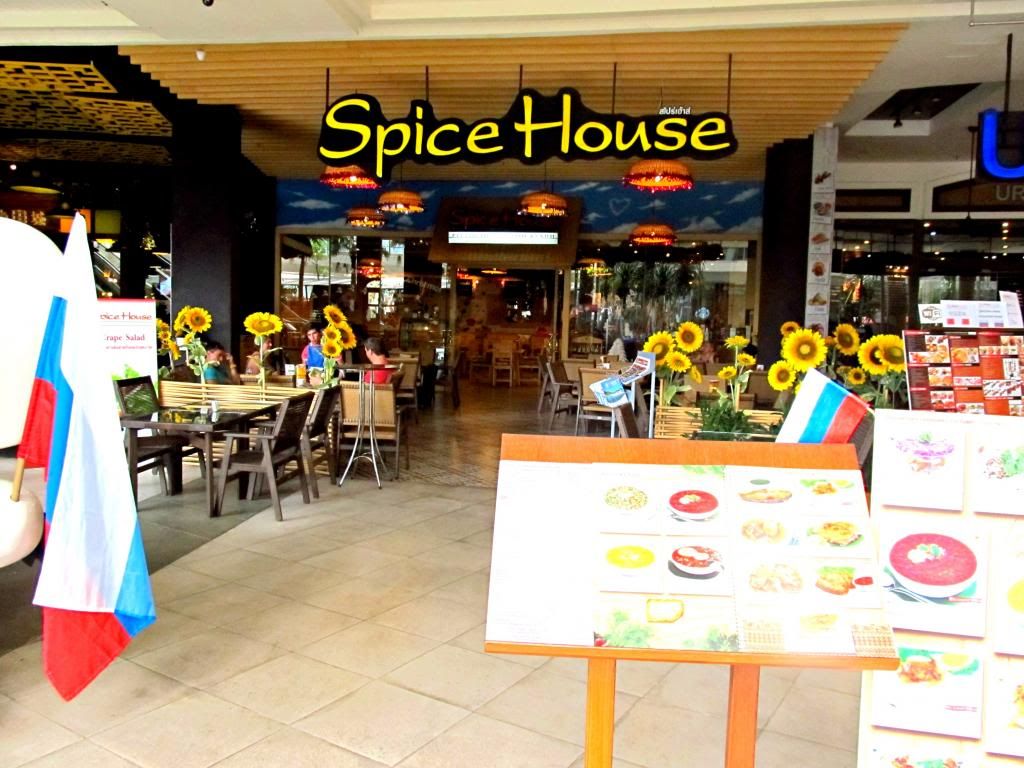 We were clueless at what to have for lunch so we tried our luck with Spice House Restaurant located at level one of Central Festival mall.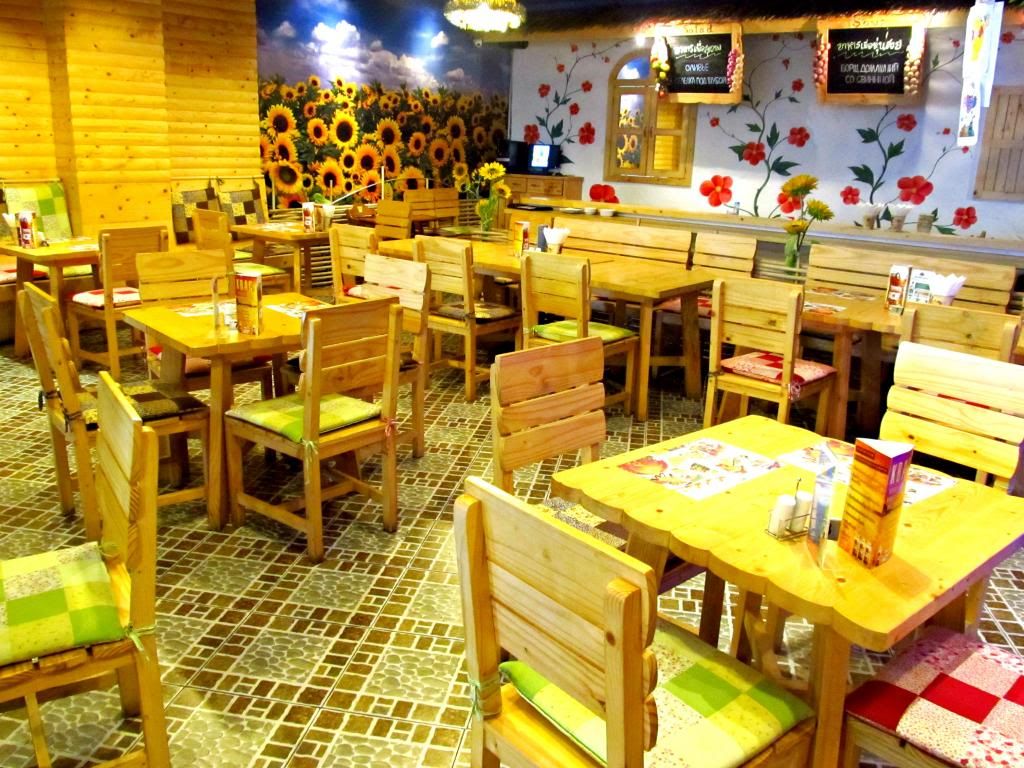 Spice House is a Thai-Russian fusion restaurant that also offers Japanese cuisine, its literally a place which offers you the a little of everything haha! Not forgetting their interior designs: baby blue cloudy celling, wooden tables & chairs with quilt cushions and sunflowers wallpapers. It really made me feel as if I was having a picnic at the garden. Real lovely and cozy.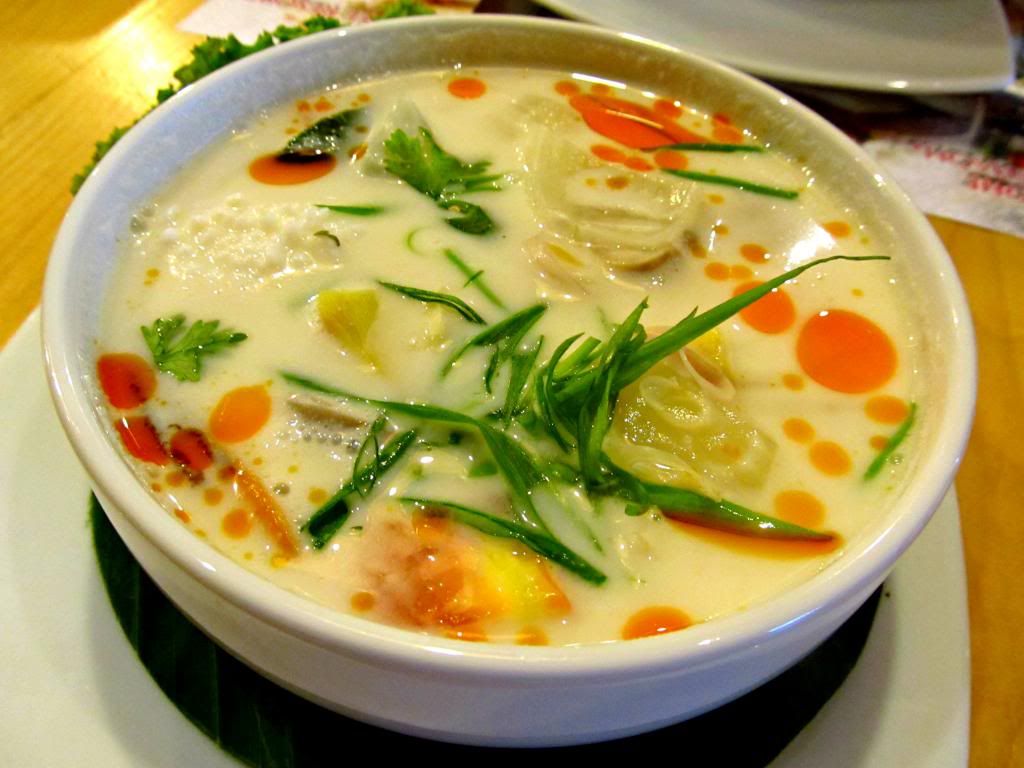 TOM KHA GAI (Sliced chicken in coconut soup with onion & mushroom)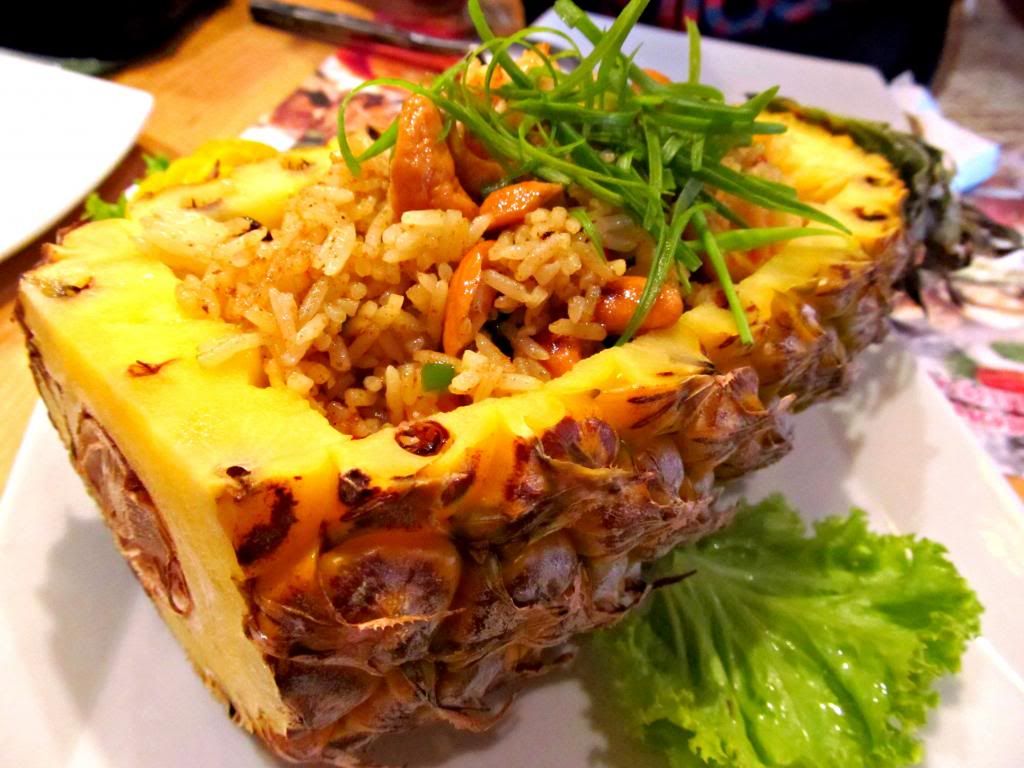 KHAO OB SAPAROD (Seafood Fried Rice in Pineapple Boat)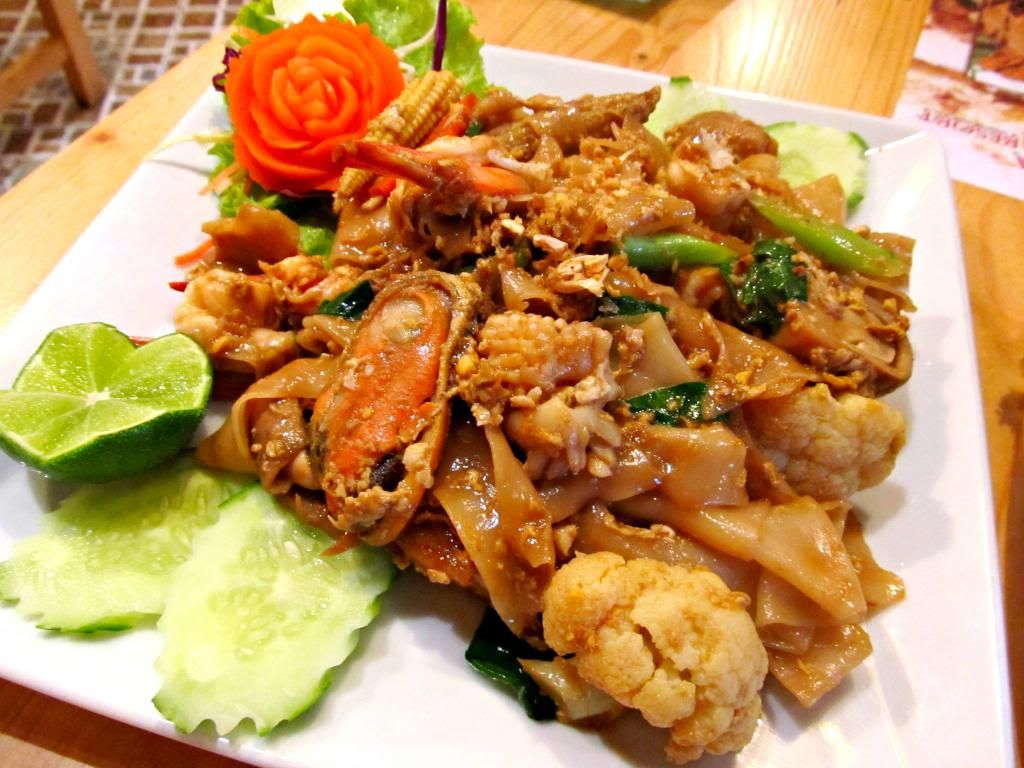 GUEY TIEW PHAD SEE LEW (Fried ribbon noodles with seafood)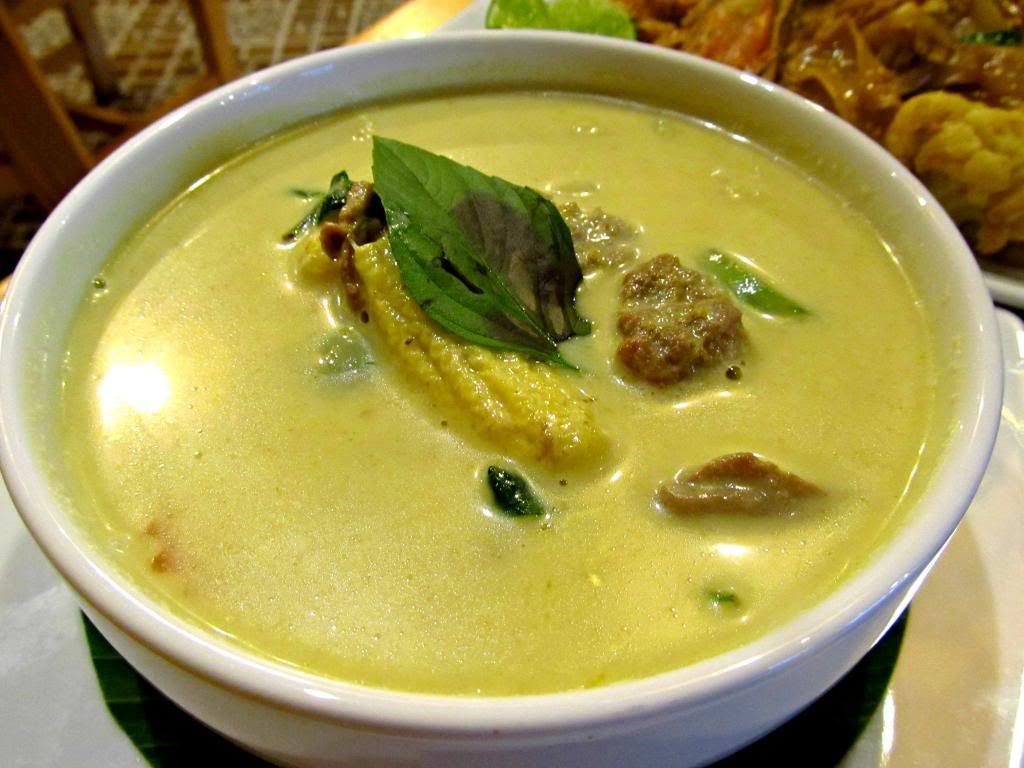 GEANG KIEW WAN KAI, NUA (Green Curry)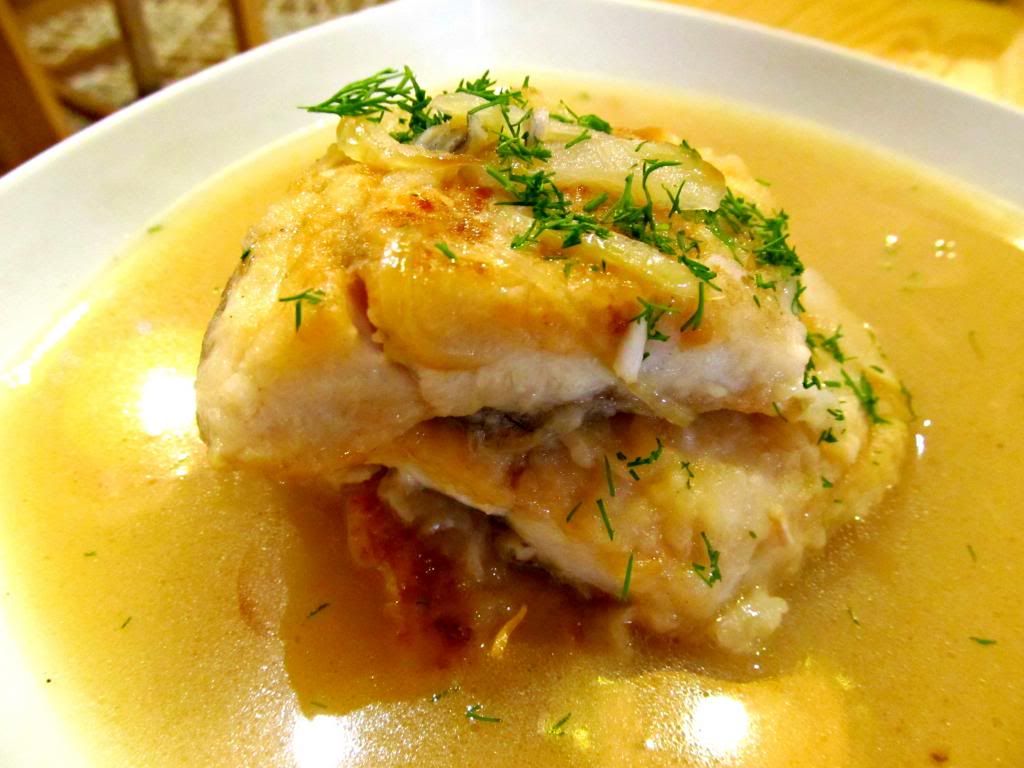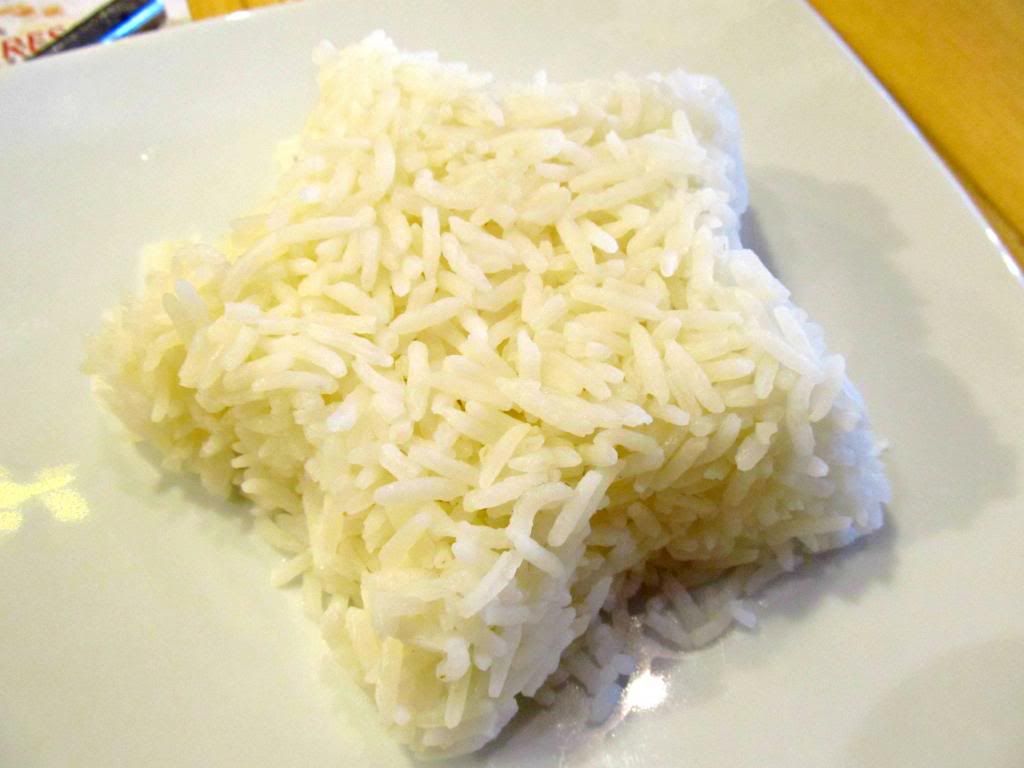 I cannot remember what's the name of the fish dish, but I do remember that it doesn't taste good at all. The fishy smell was too strong, even the broth taste fishy :/ The rice are free flow and they come in such cute star shapes lol. Simple things that bring delights to your meal, and the entire meal cost us only SGD30+.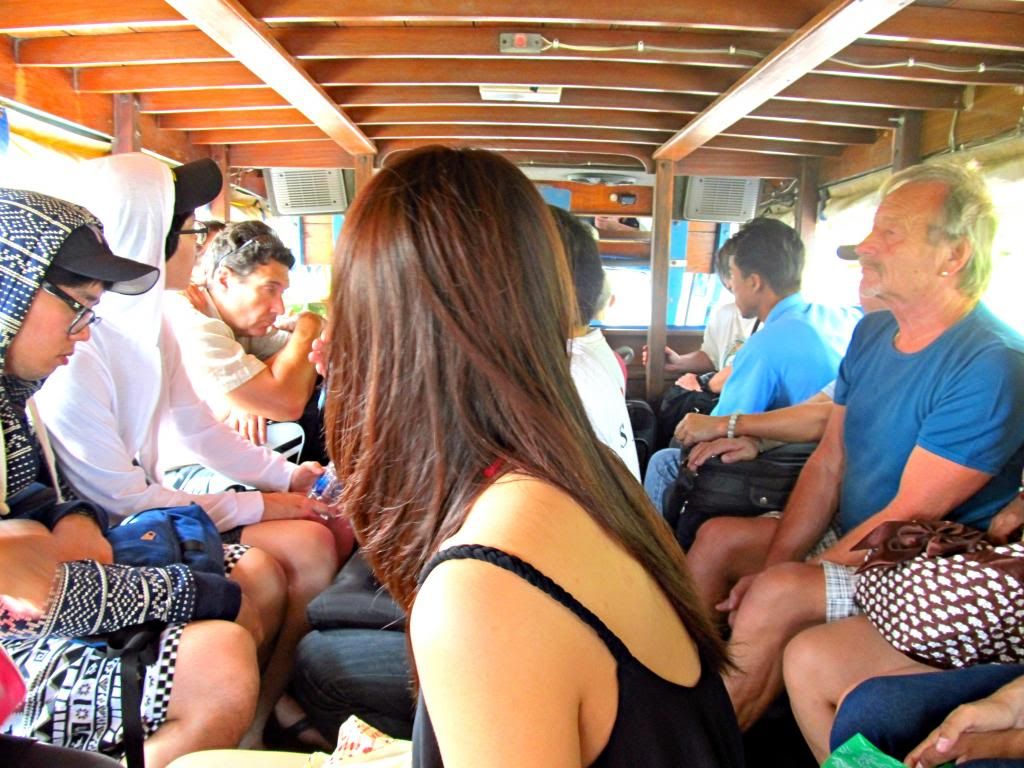 Bus ride back to Phuket was terrible, everyone was cramped up inside the wobbly bus.
Headed straight for the beach once we alight. TANNING TIME!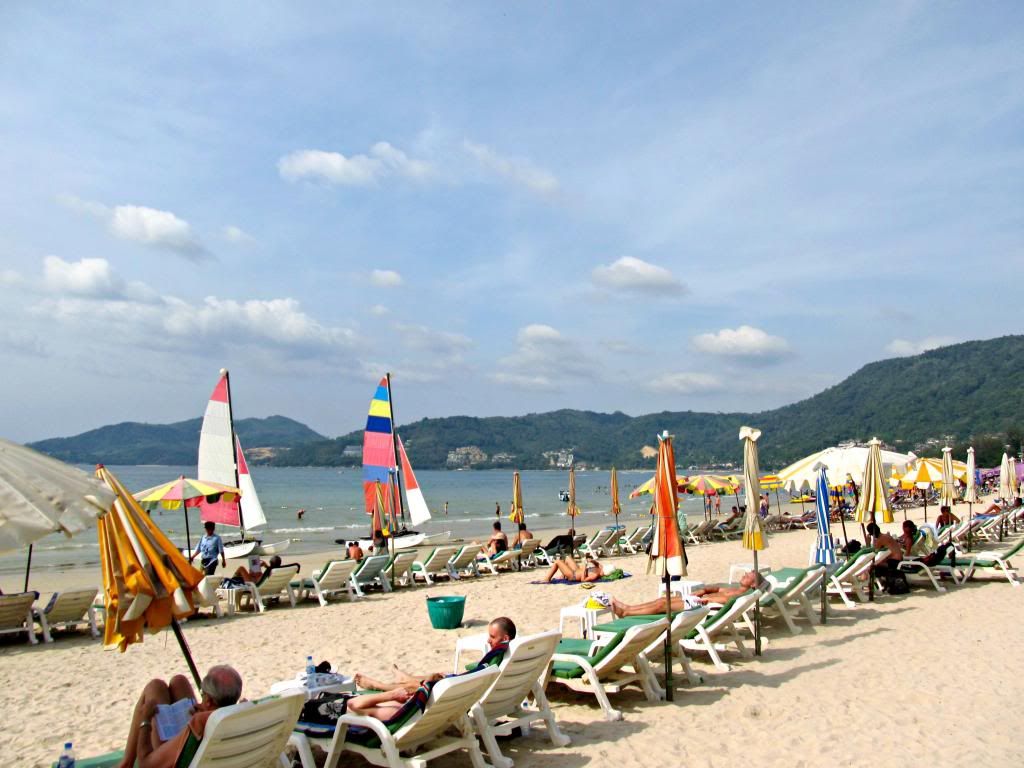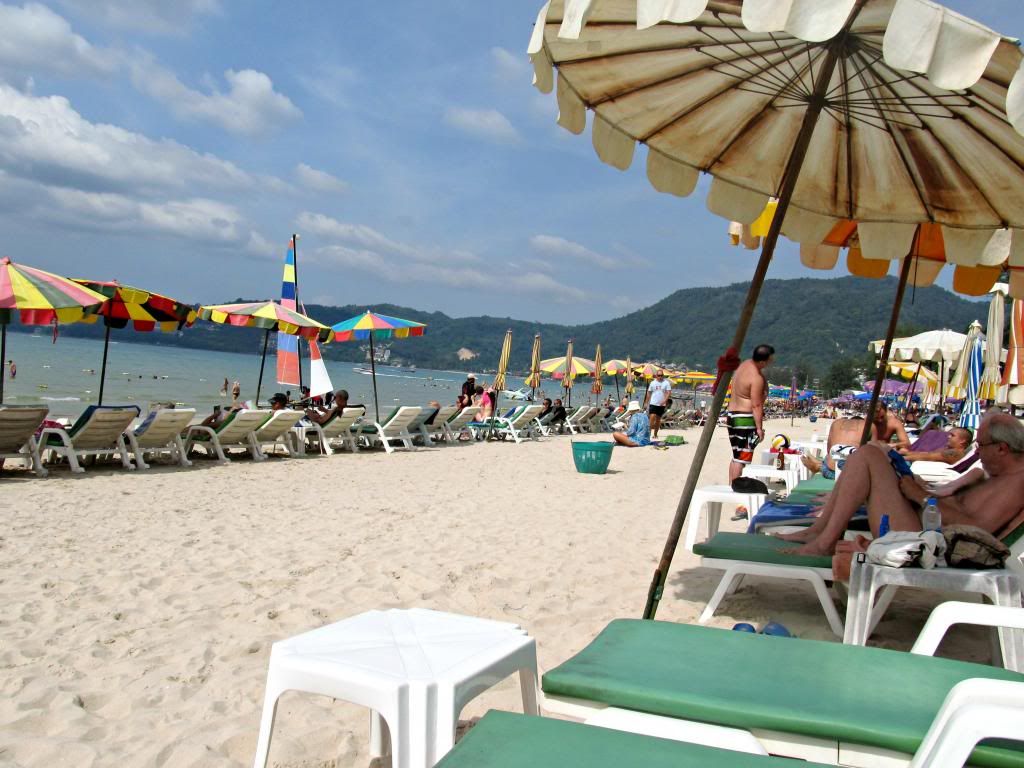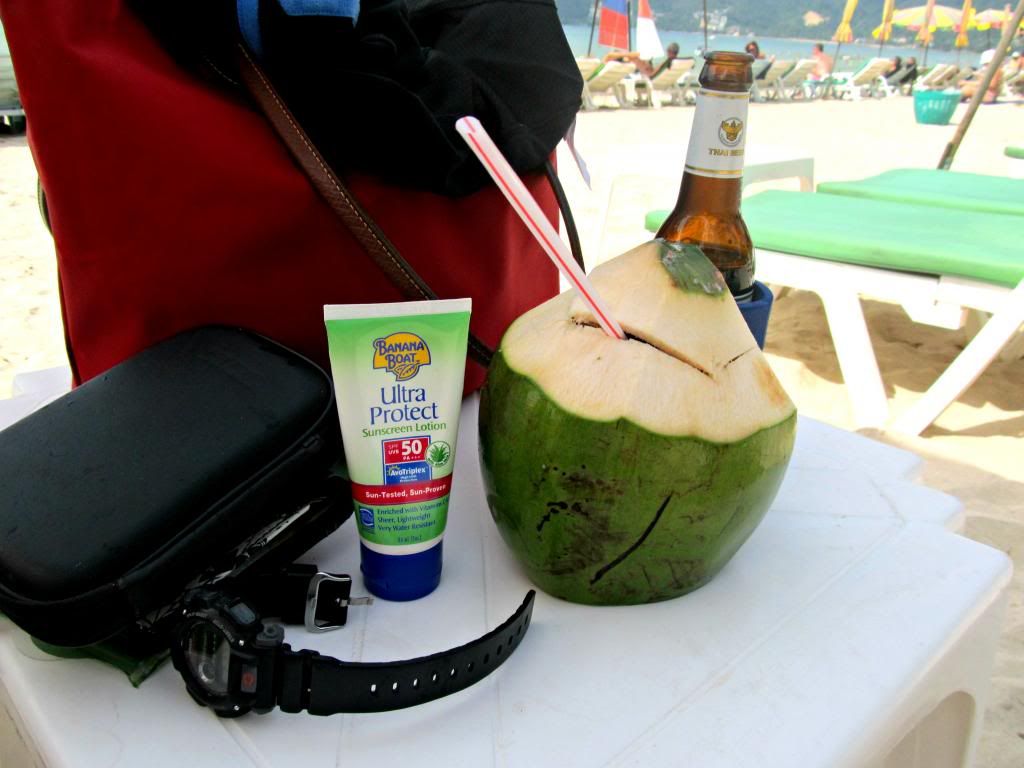 While the Mister tan his way through the sun, I doozed off.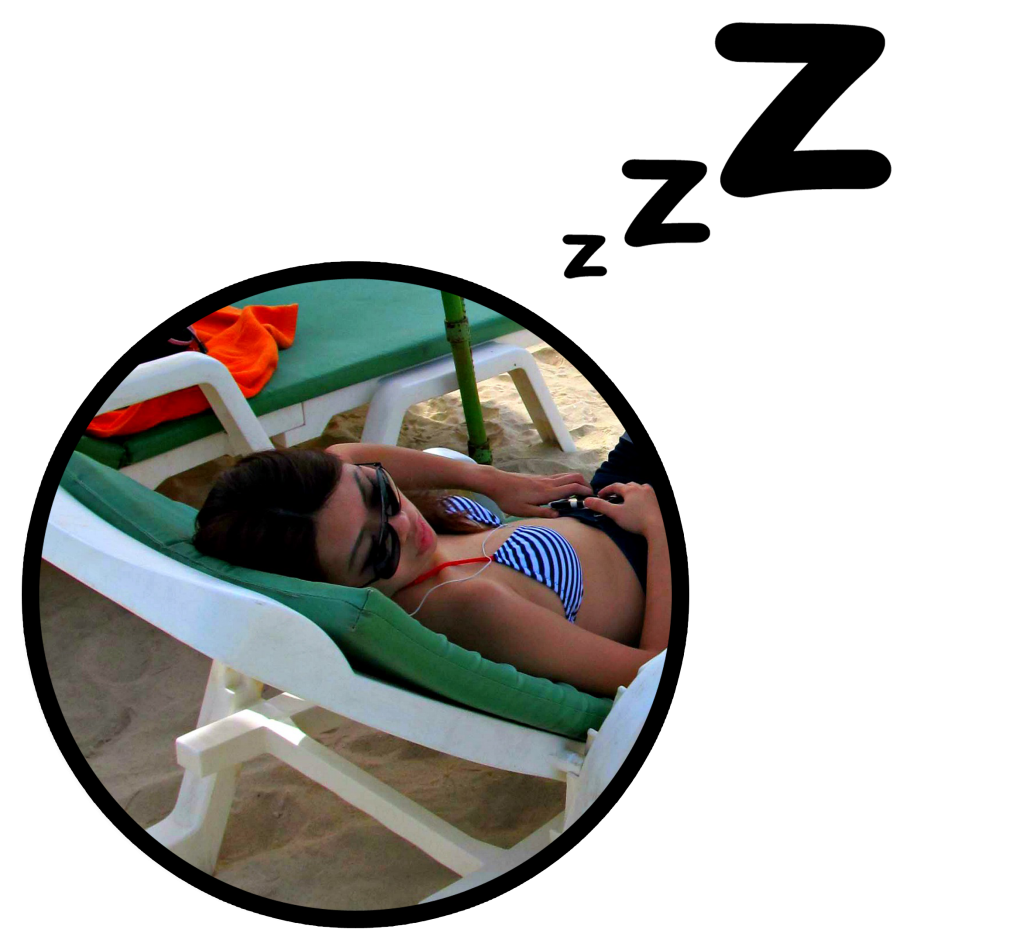 Here's a unglam shot of me sleeping by J. (slap forehead)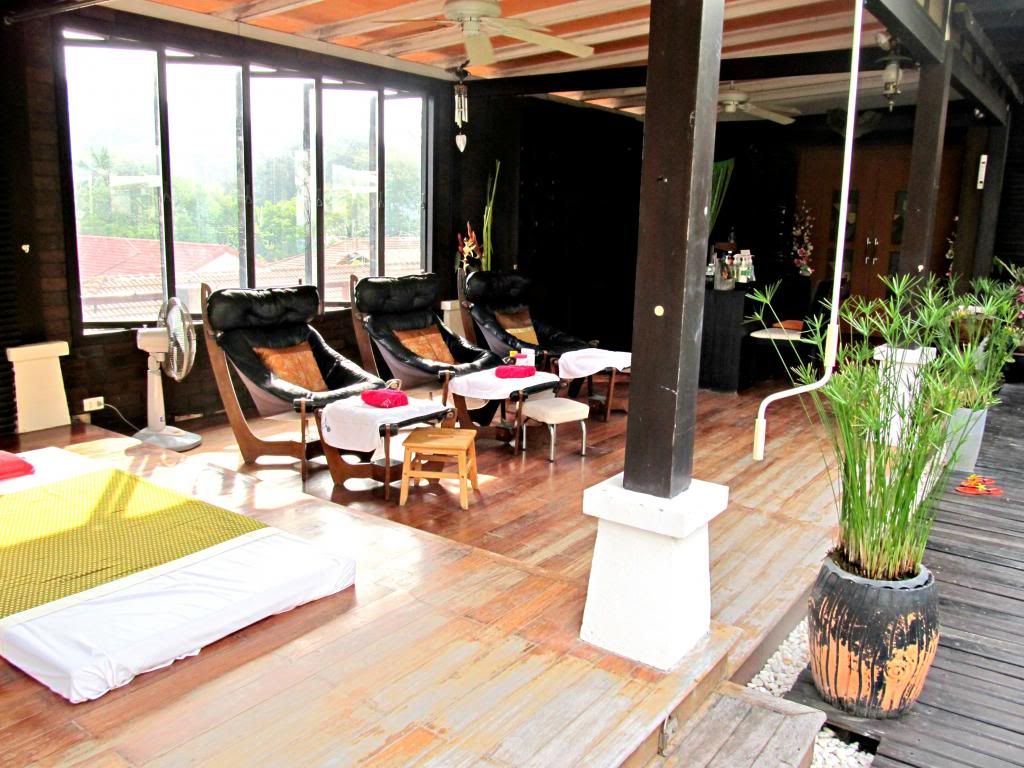 J managed to woke me up from my evening nap and we went back the hotel for a dip inside the cooling pool before heading out for more exploration. I don't understand what is making the boy smile so happily (probably me lol), anyhow, his smile always bright up my life :)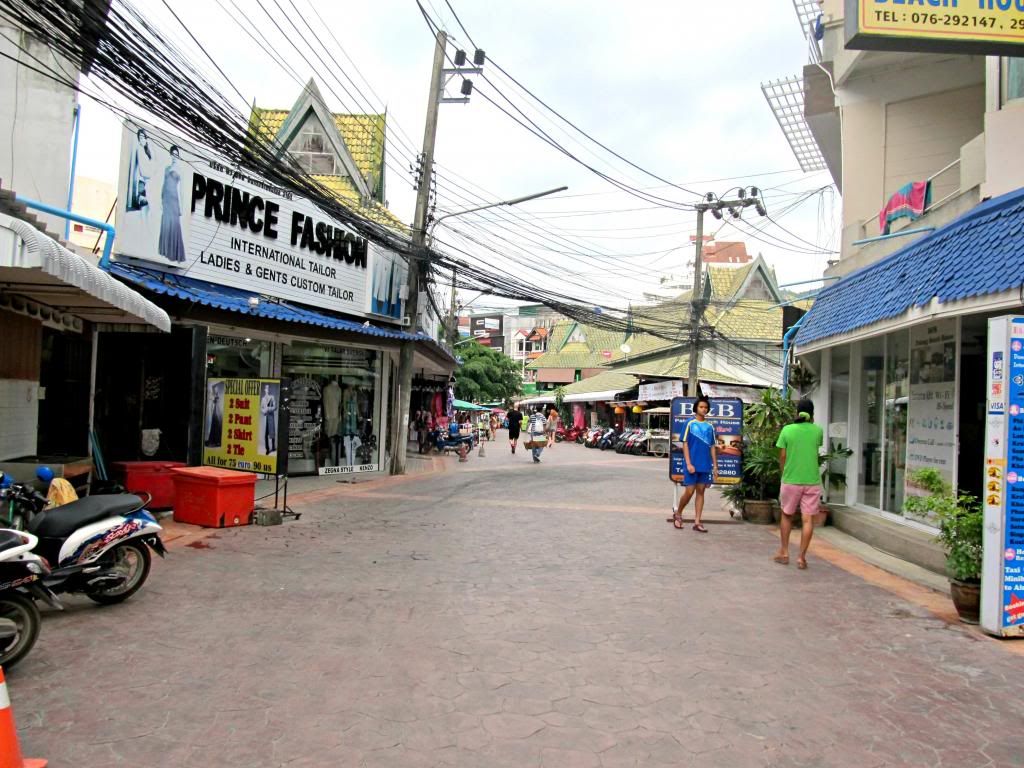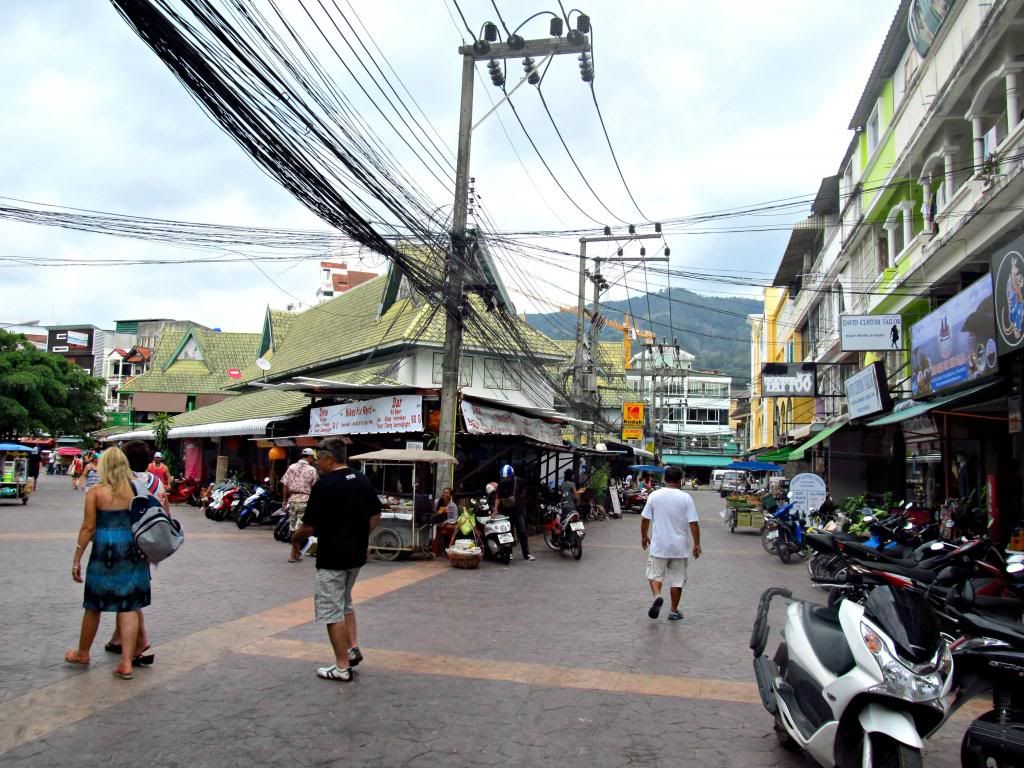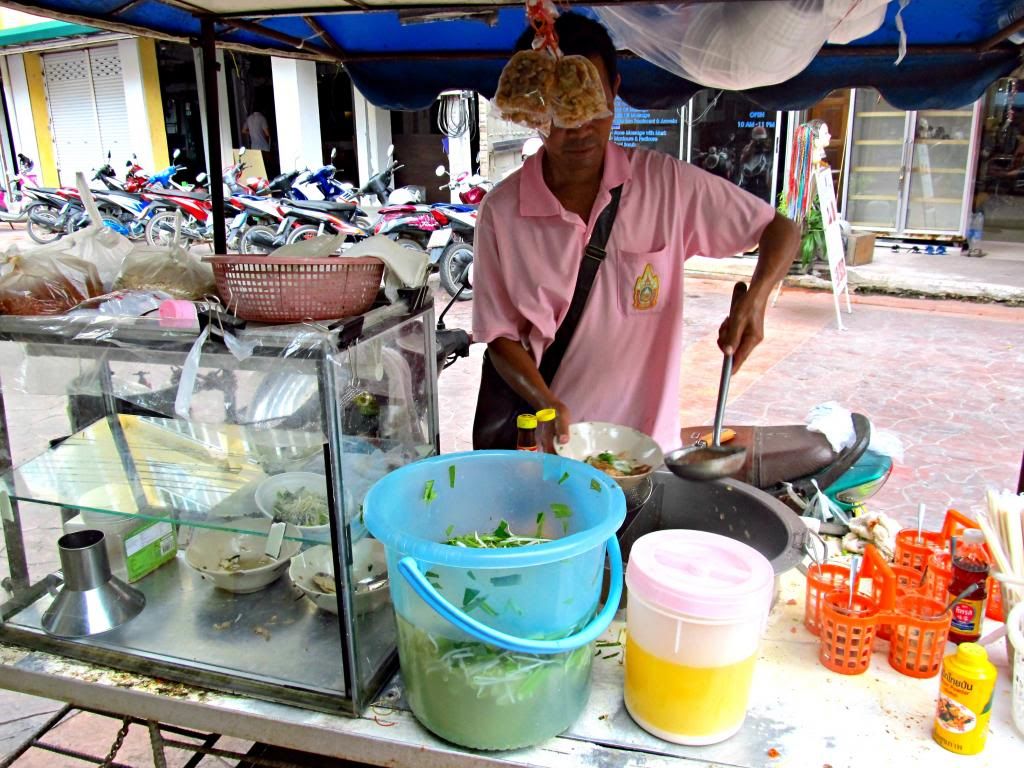 Finally, we found the MUST EAT noodle introduced by JS.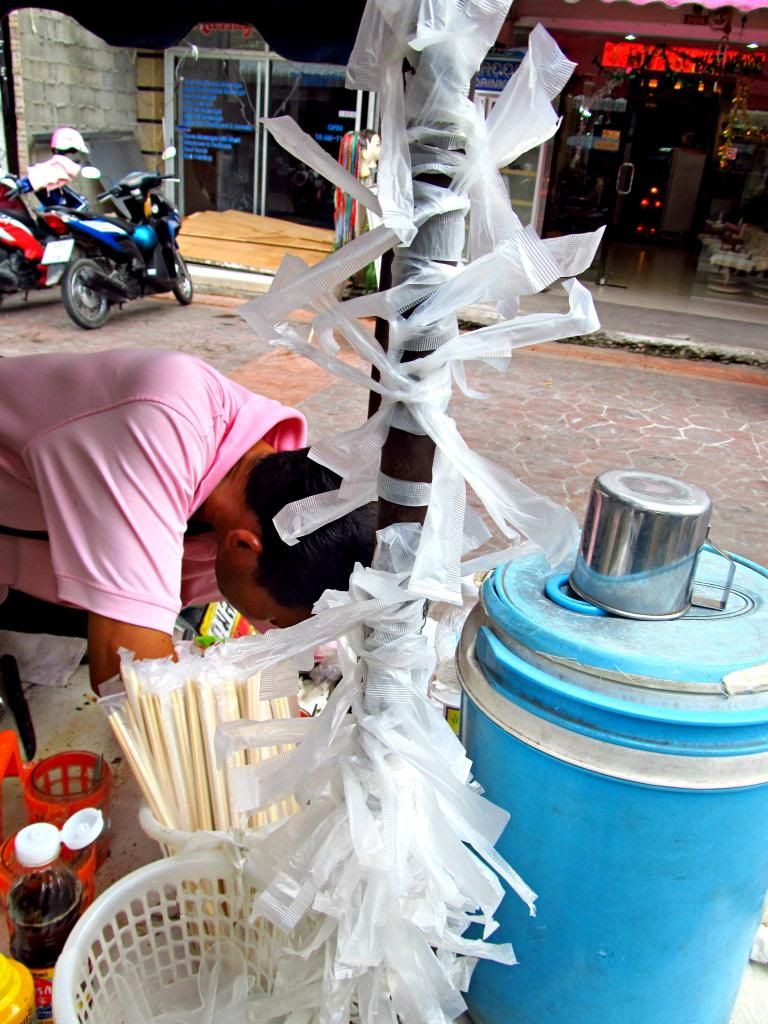 According to the tradition, you must tie the plastic wrap from the wooden chop stick on the cart. Look at how many bowl of noodle this man had sold?!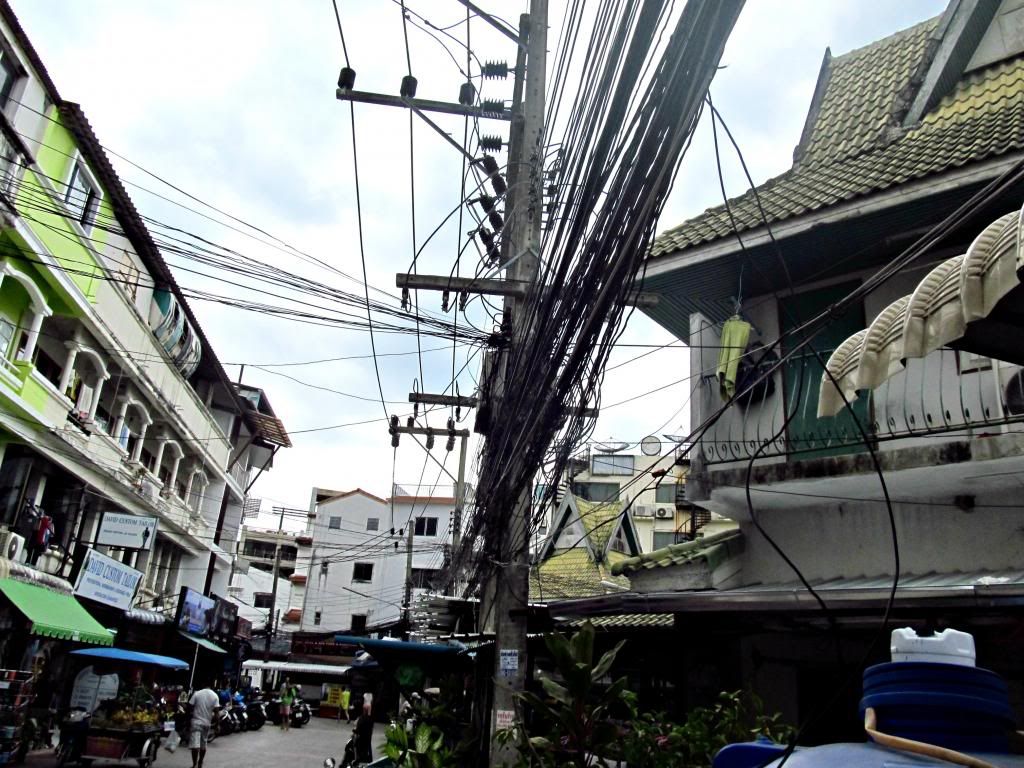 While waiting for the food to be ready, I can't help to take a shot of the wires hanging all around Phuket. Seems dangerous isn't it? Some even give off electricity hissing sounds.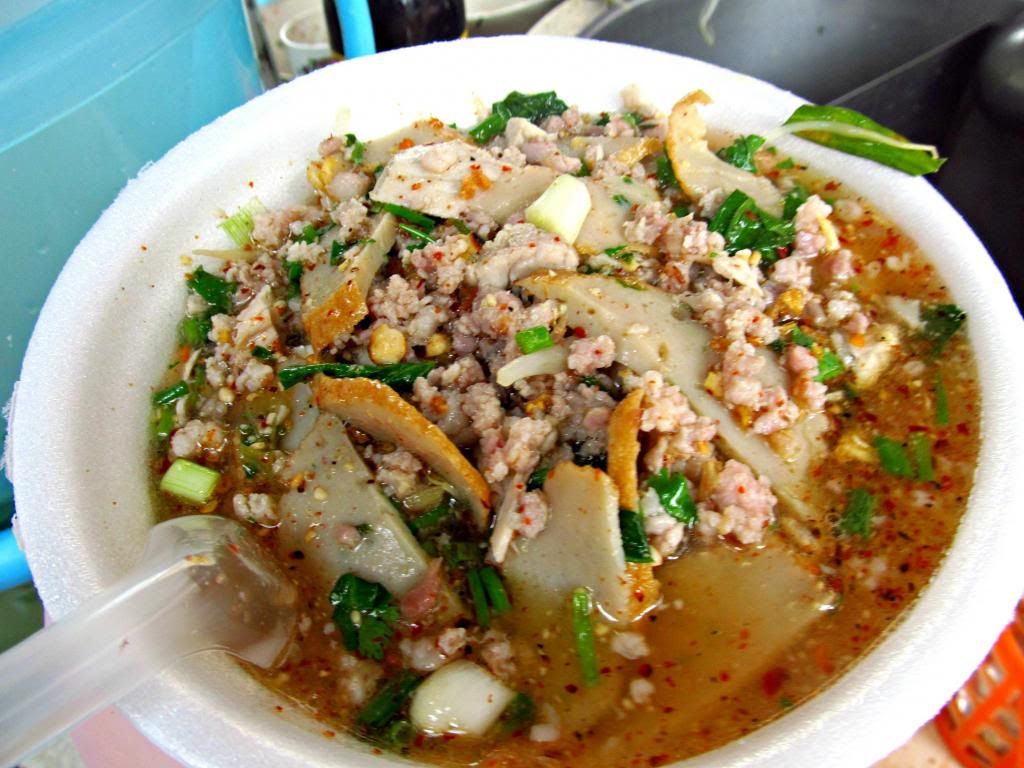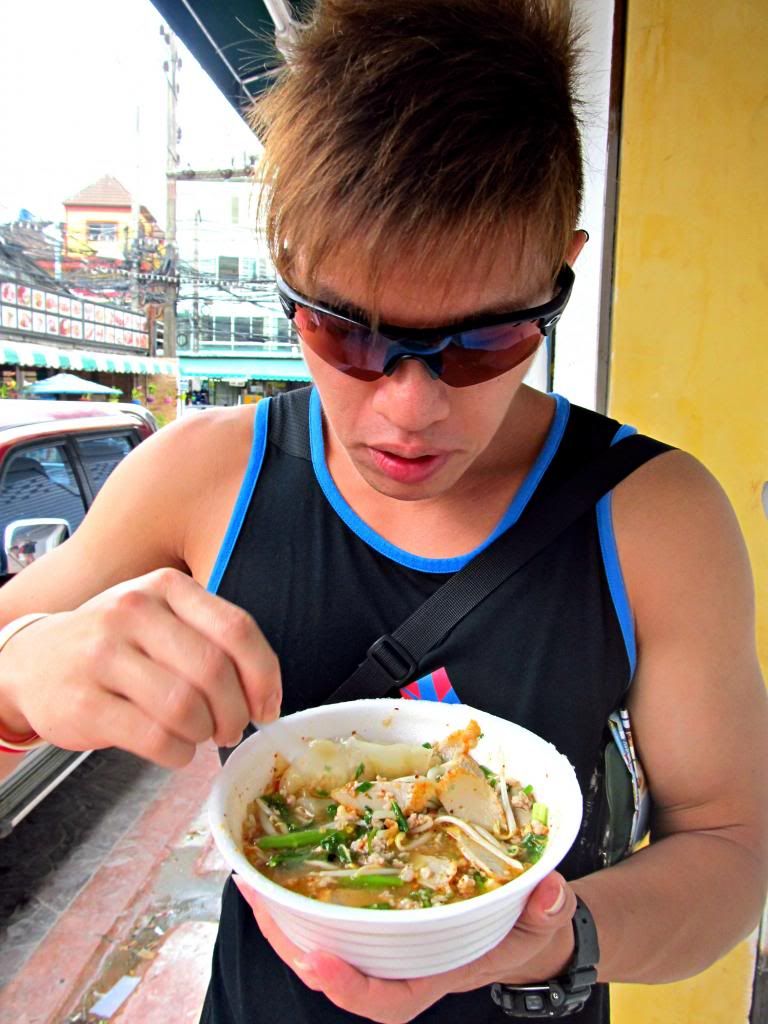 So I heard. In Thailand, you anyhow pick something to eat from roadside stalls, they never fail your taste bud. Its true. This bowl of what seems like "Bak Chor Mee" taste very good! Its so full of flavours! Sweet, sour, spicy etc. One bowl is never enough.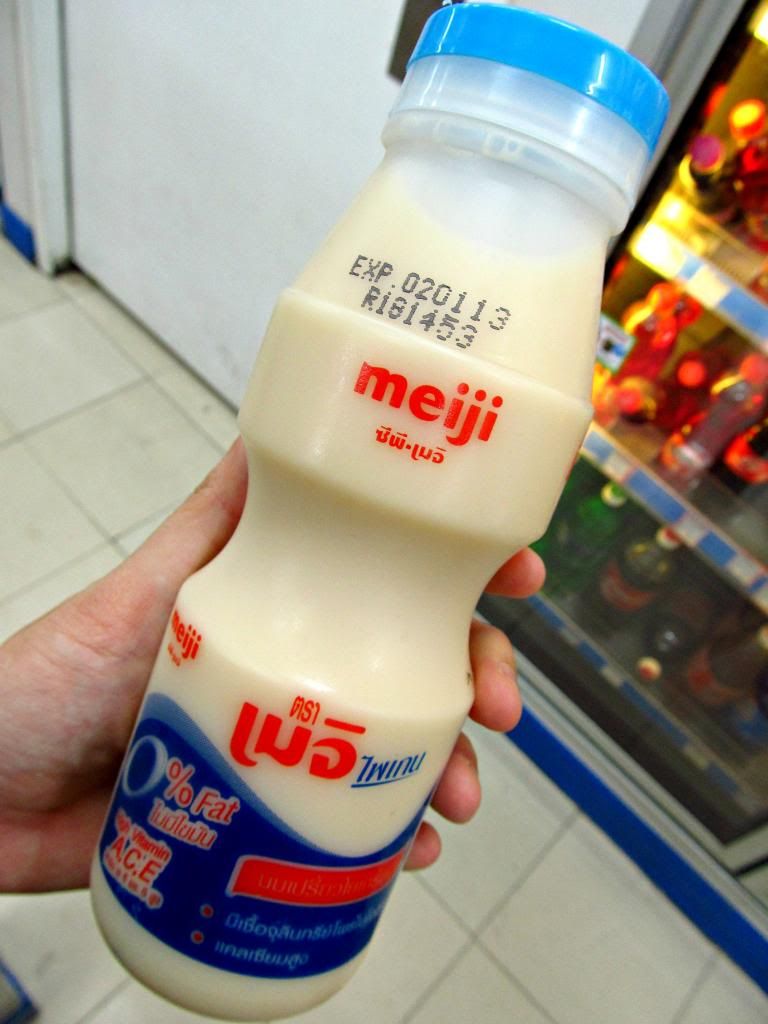 HAHA! Check out the size of Meji Paigen in Phuket. Everything seems to come in XL size!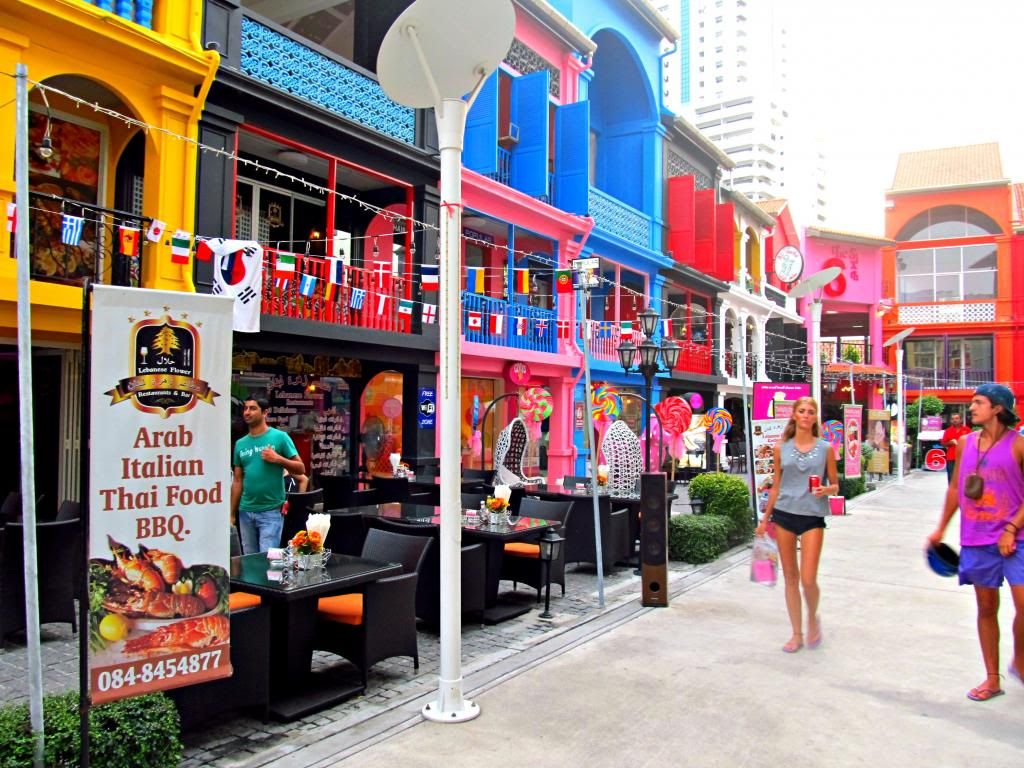 With our random walks, we chanced upon Sixth Phuket located at the back of Patong Promenade filled with Sino-Portuguese shop houses; cafes, boutiques & restaurants. Colourful street!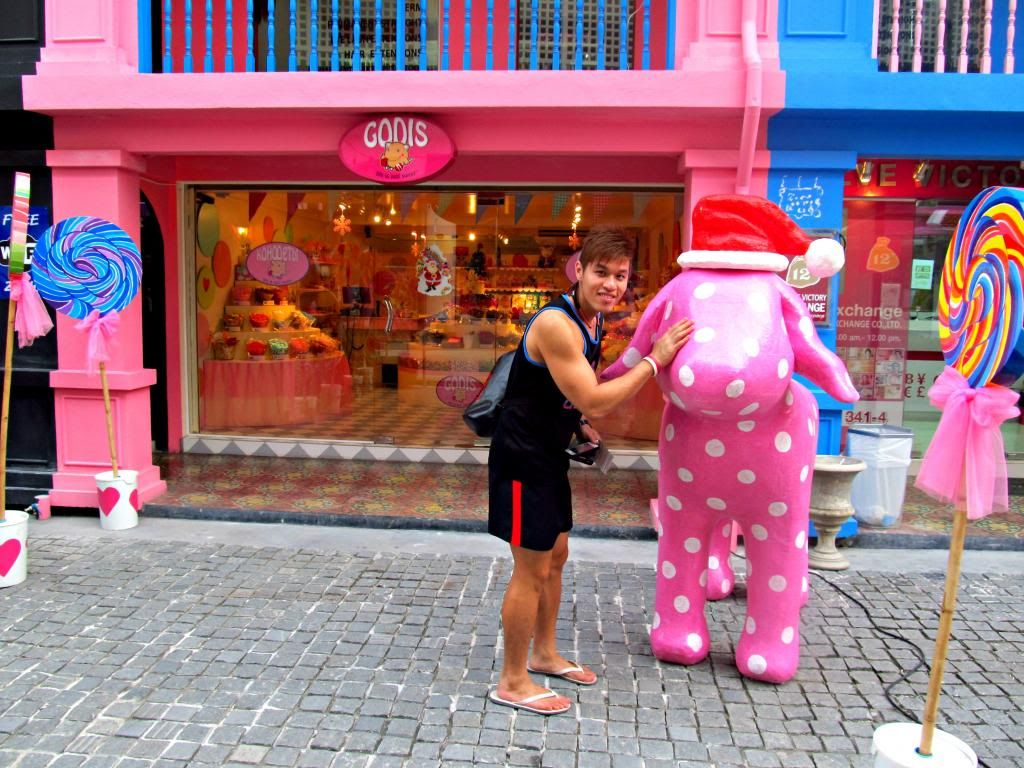 Attracted to Godis the candy shop! Look at the princess pastel theme party interior decorations!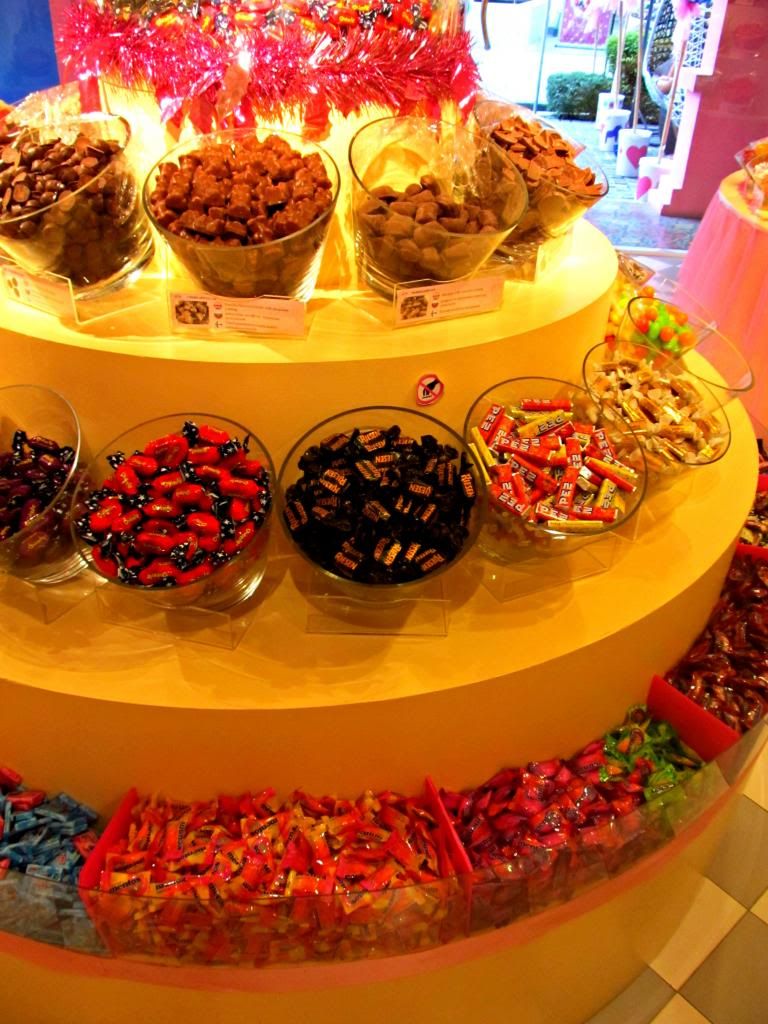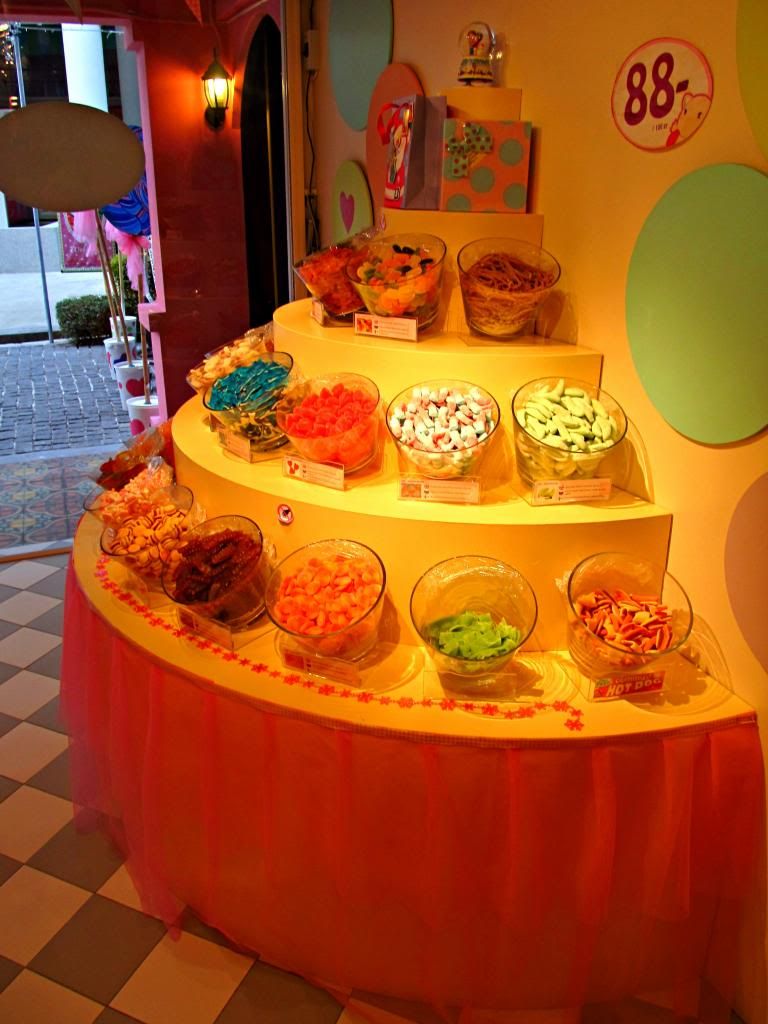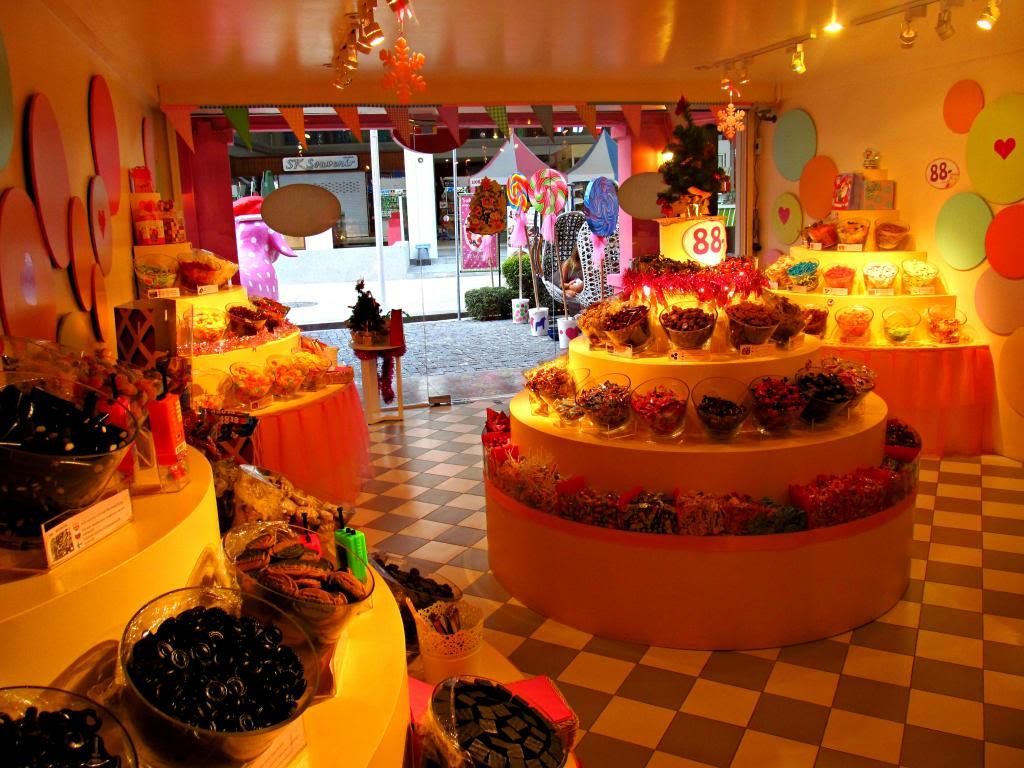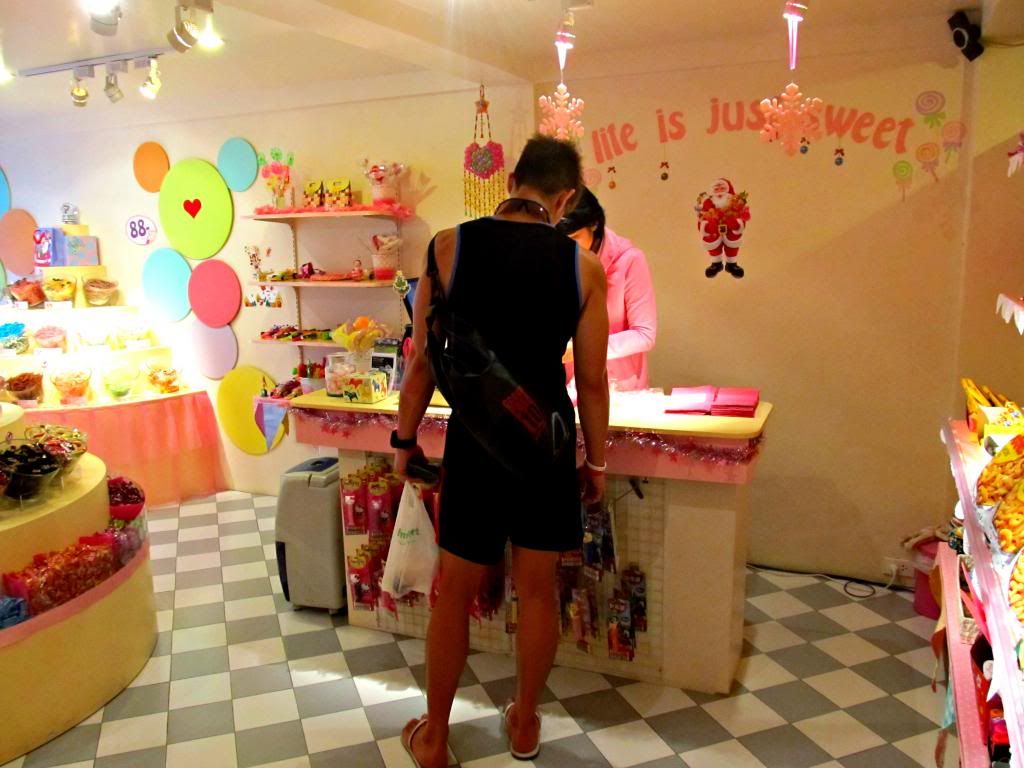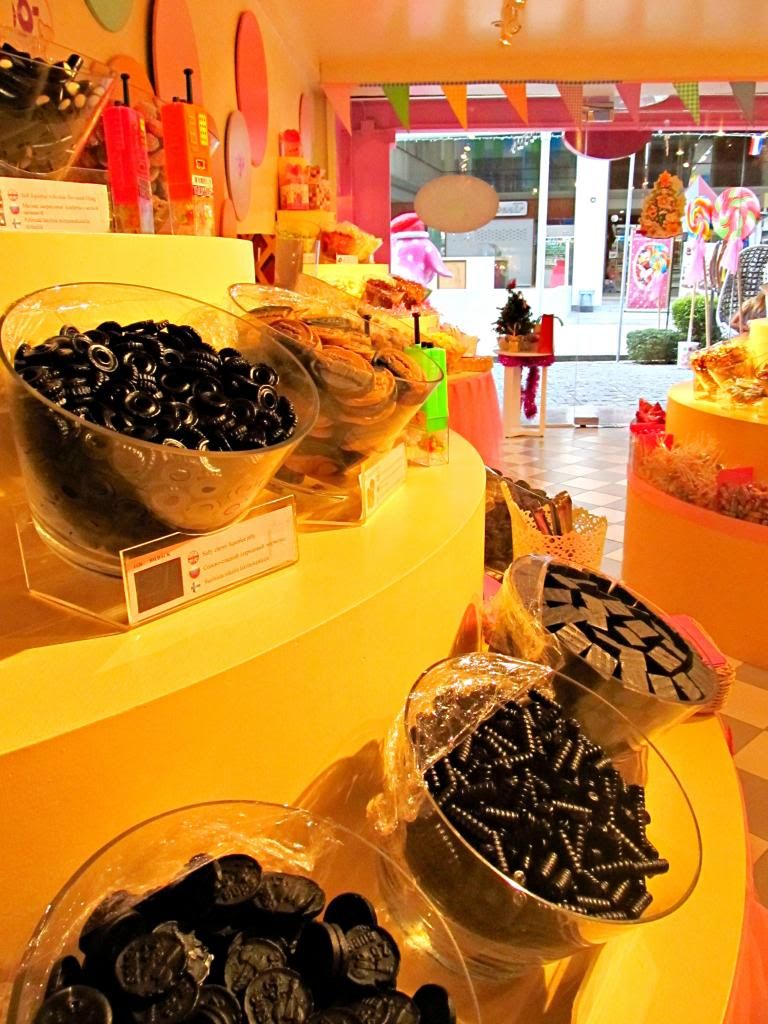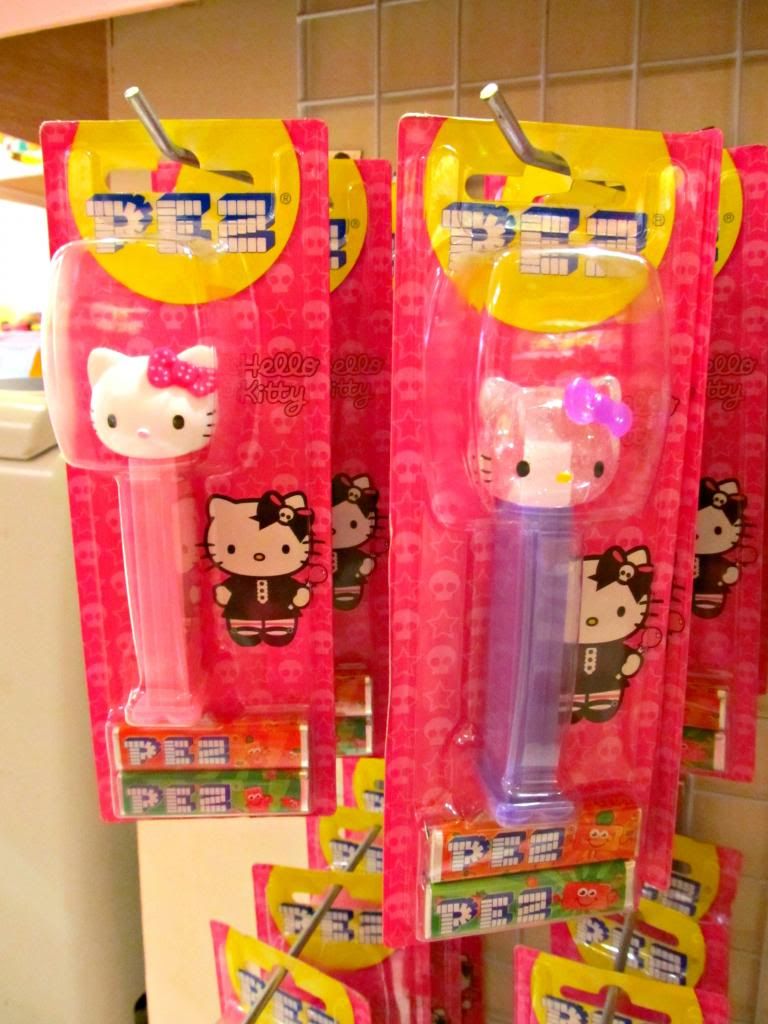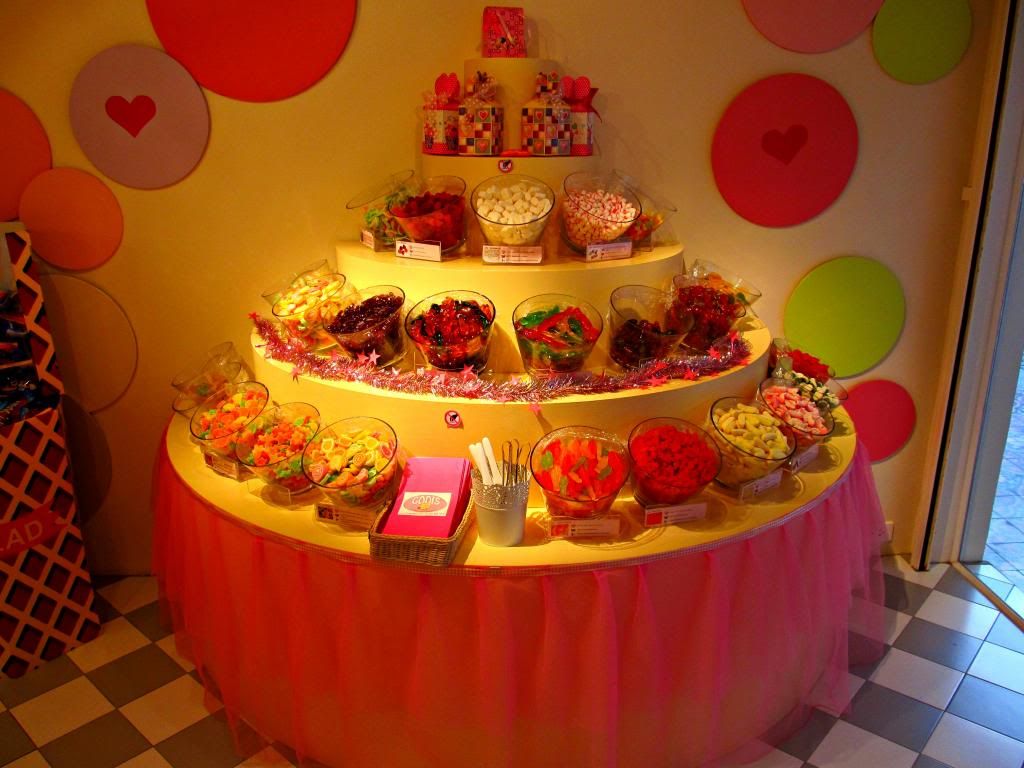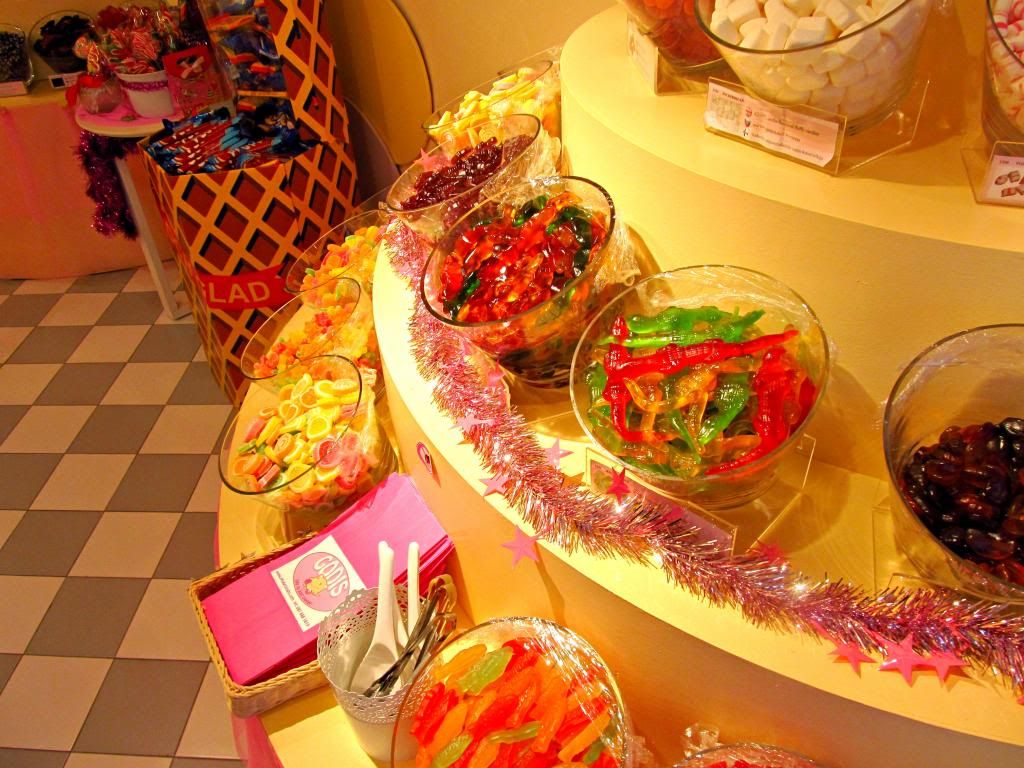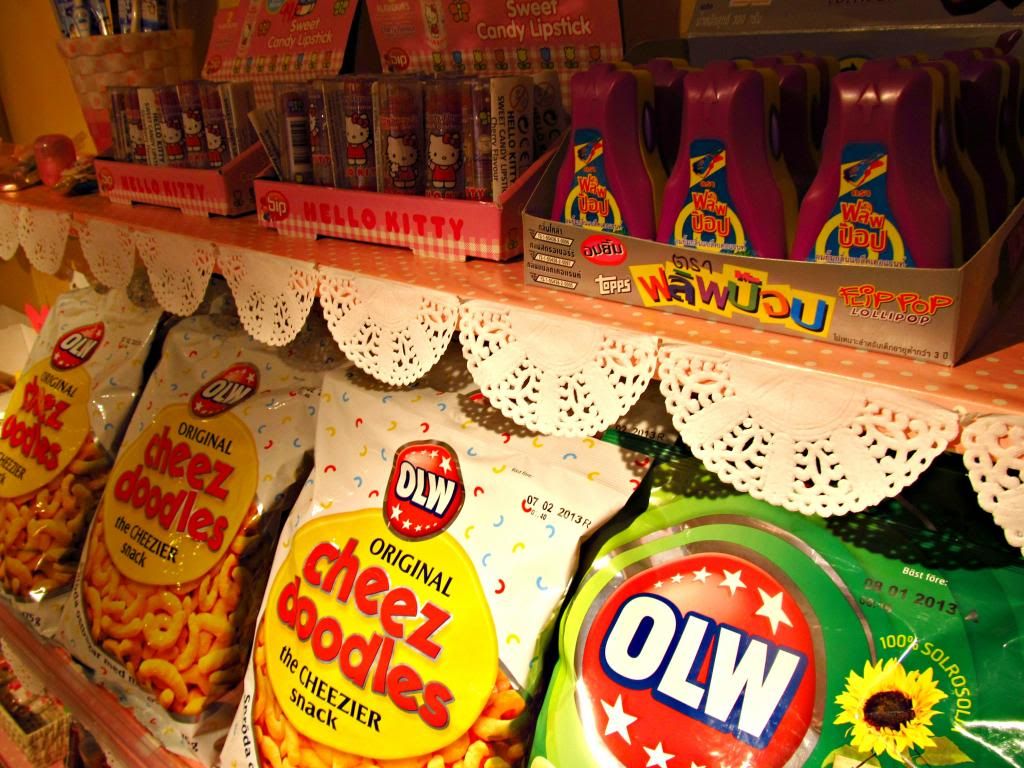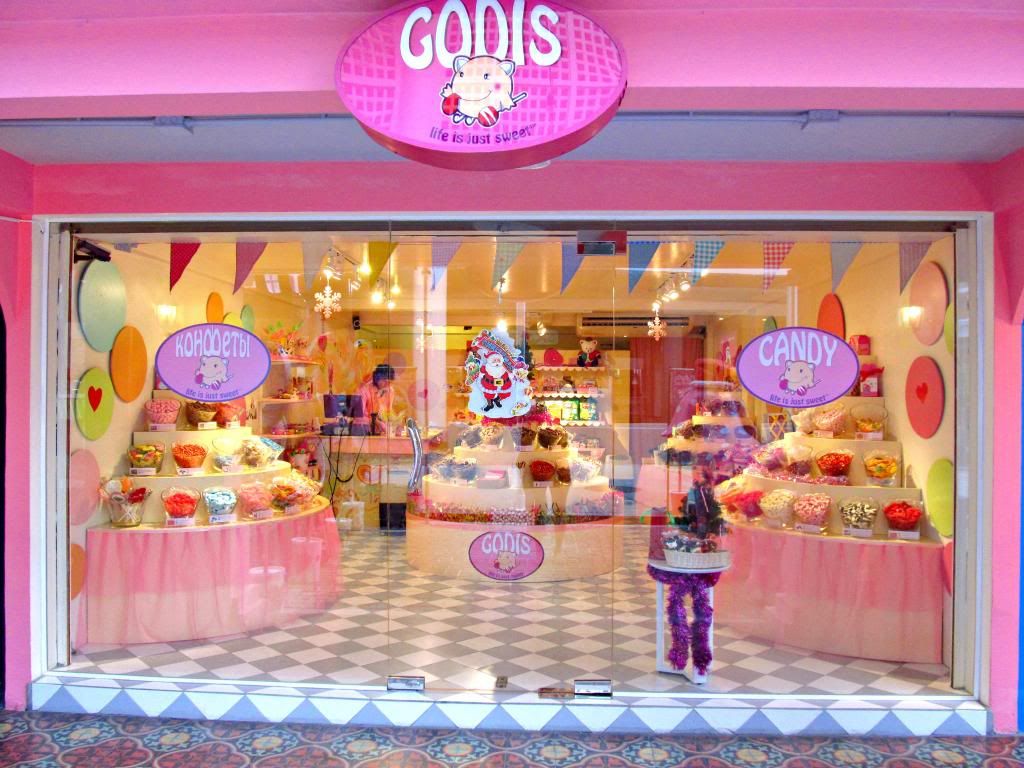 Came out of the shop feeling really happy for no rhythm or reason. It might be the colourful candies that surrounded me, it could be the special candies I brought back for my girls, or it could plainly be the reason that I'm at paradise with my love by my side.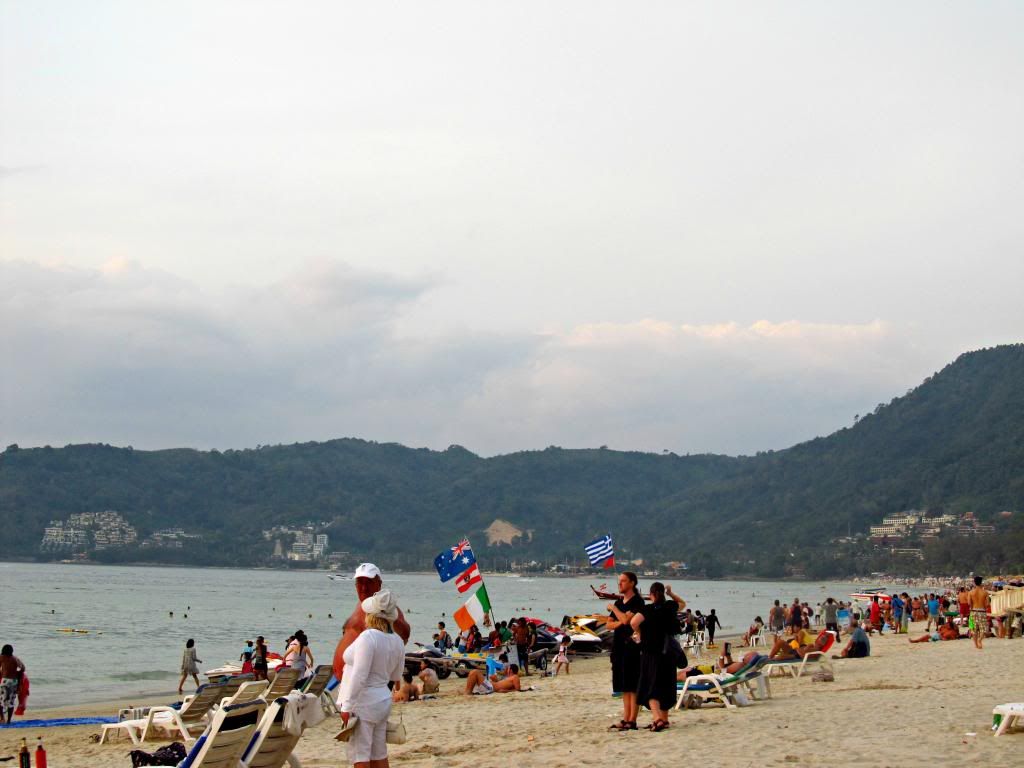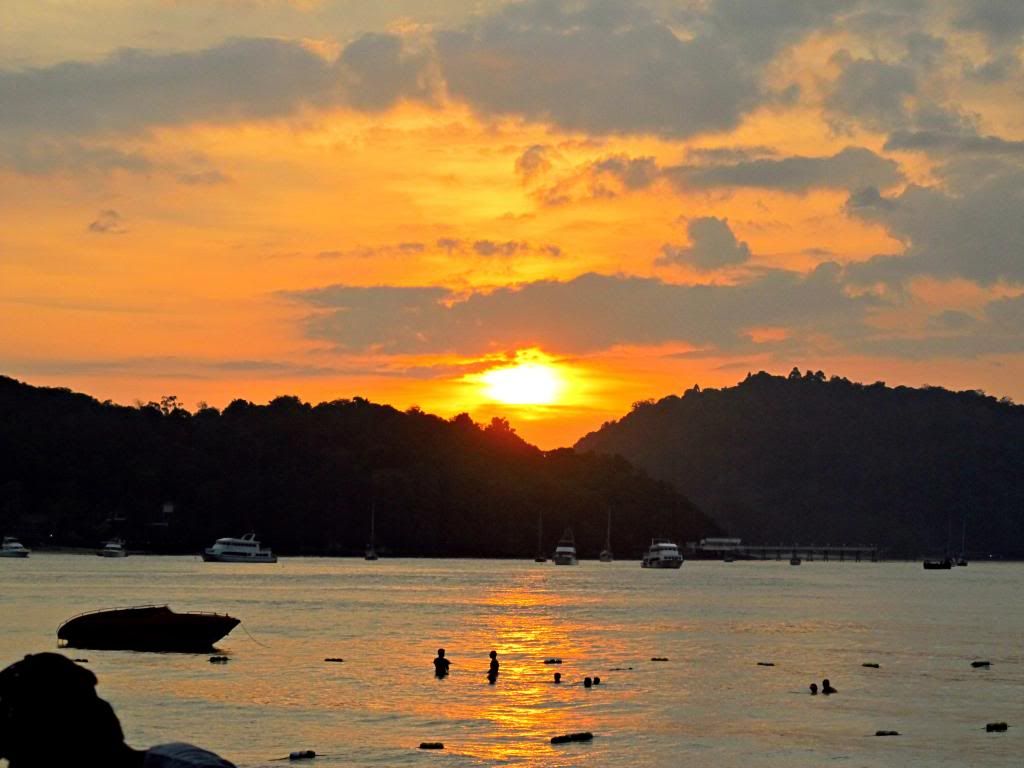 When the sun sets, food stall starts operating along the beach. Somewhat like our "Pasar Malam"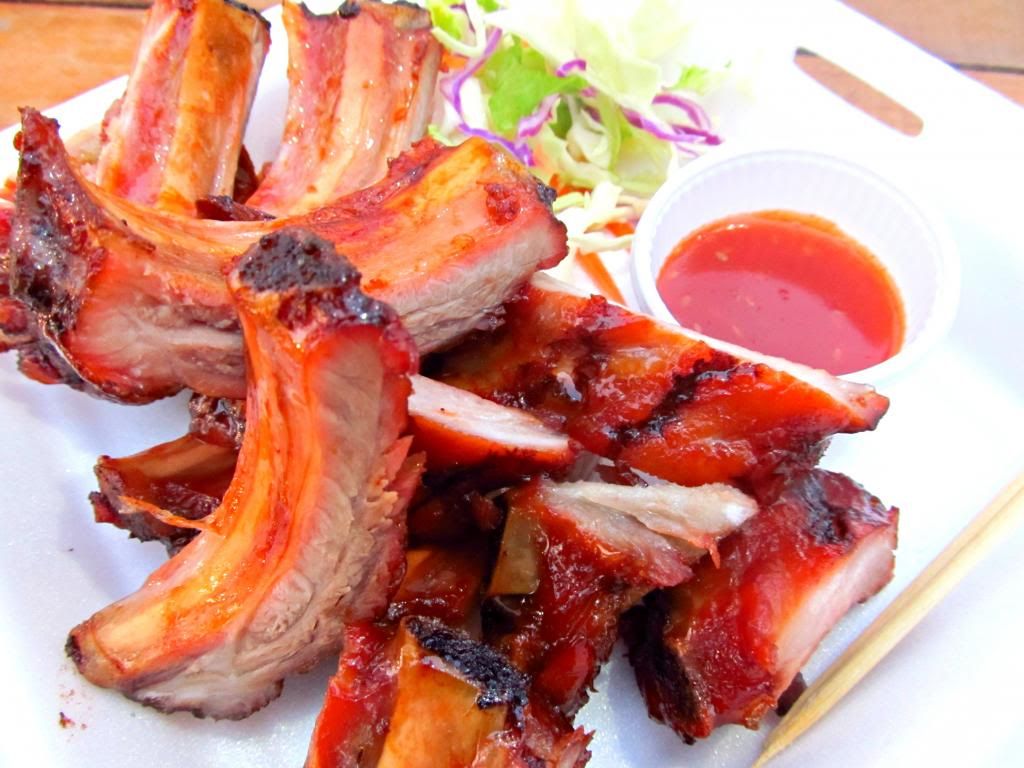 BBQ Pork Ribs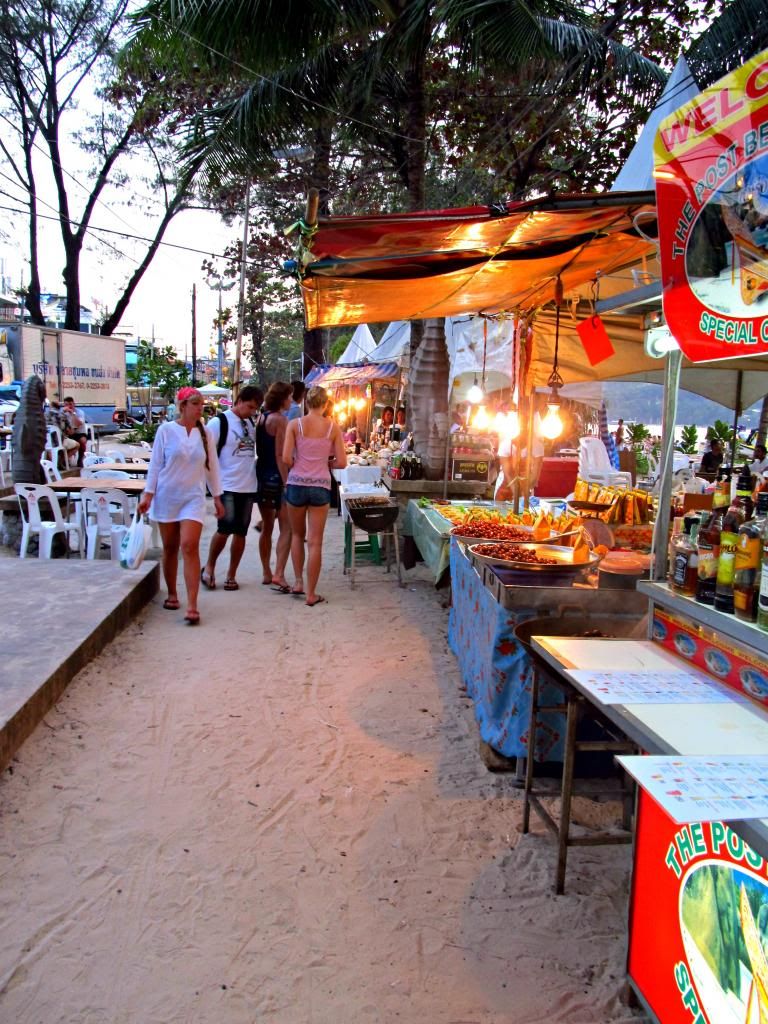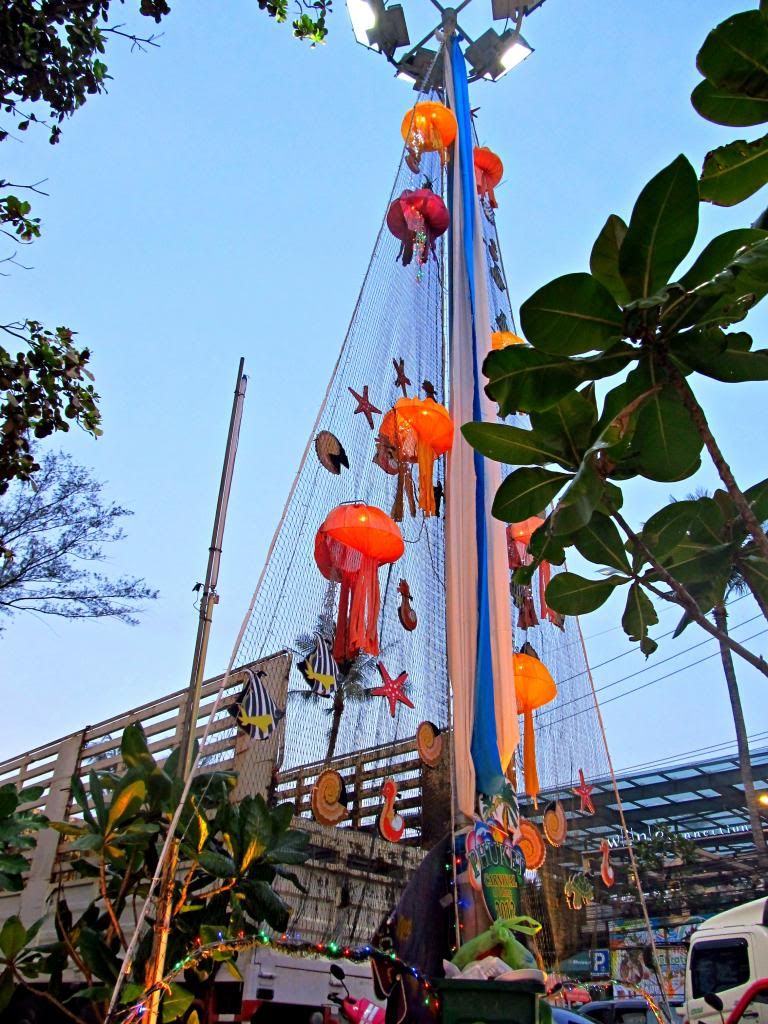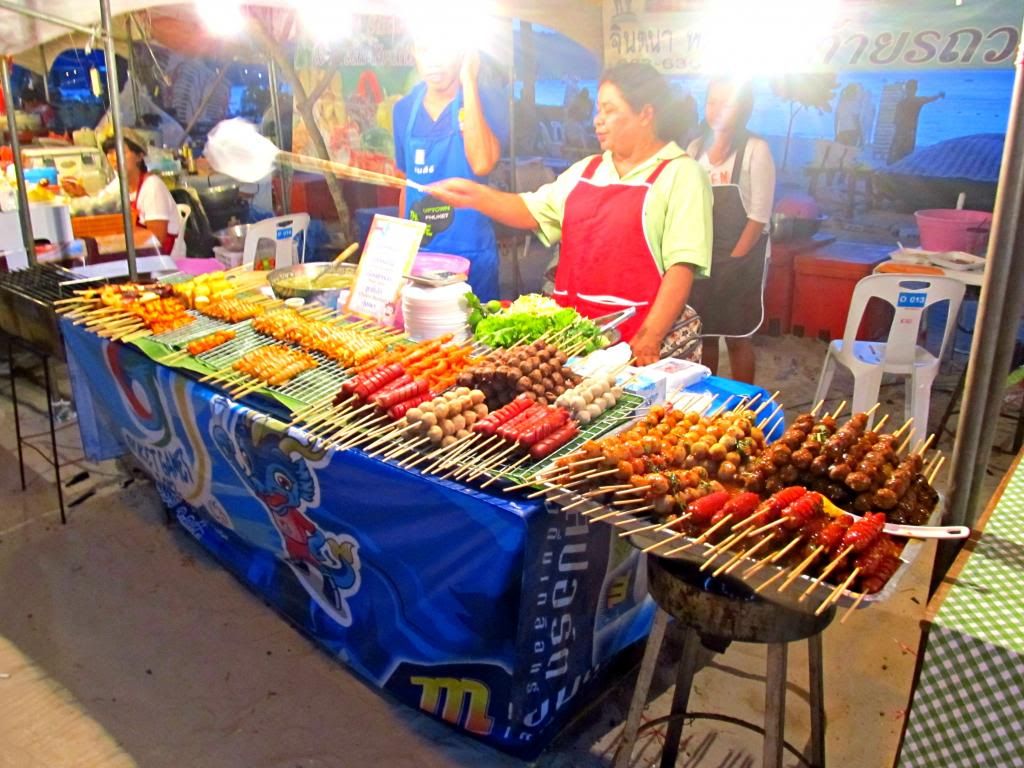 The legendary MANGO STICKY RICE!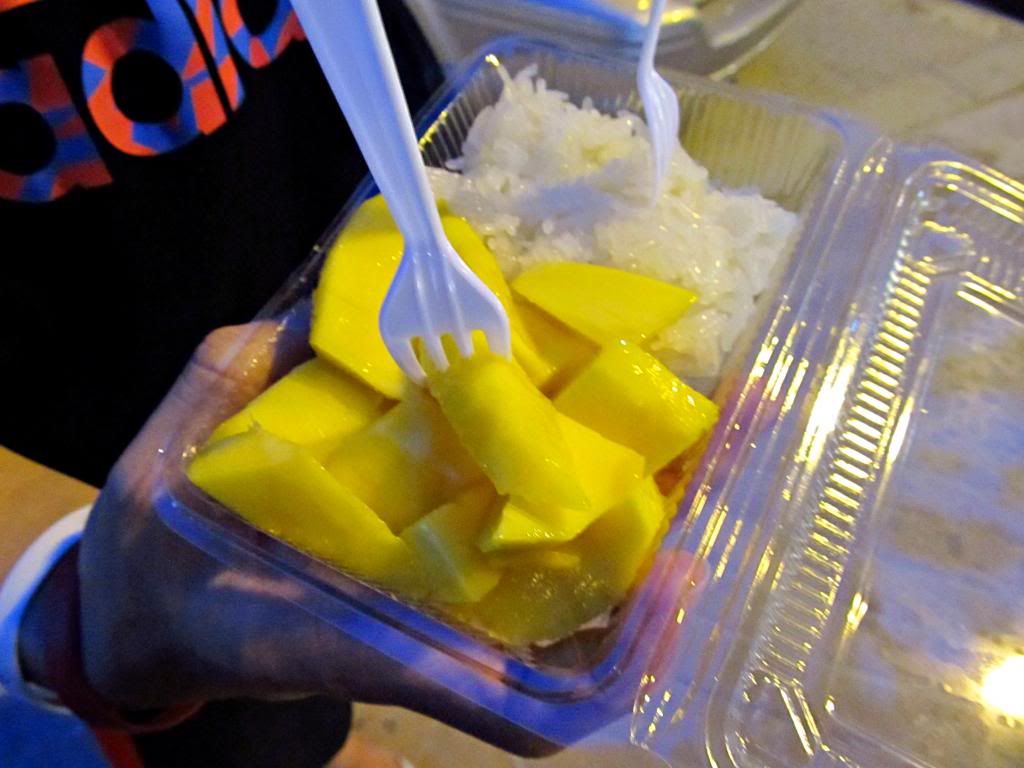 Indeed, an unforgettable dish.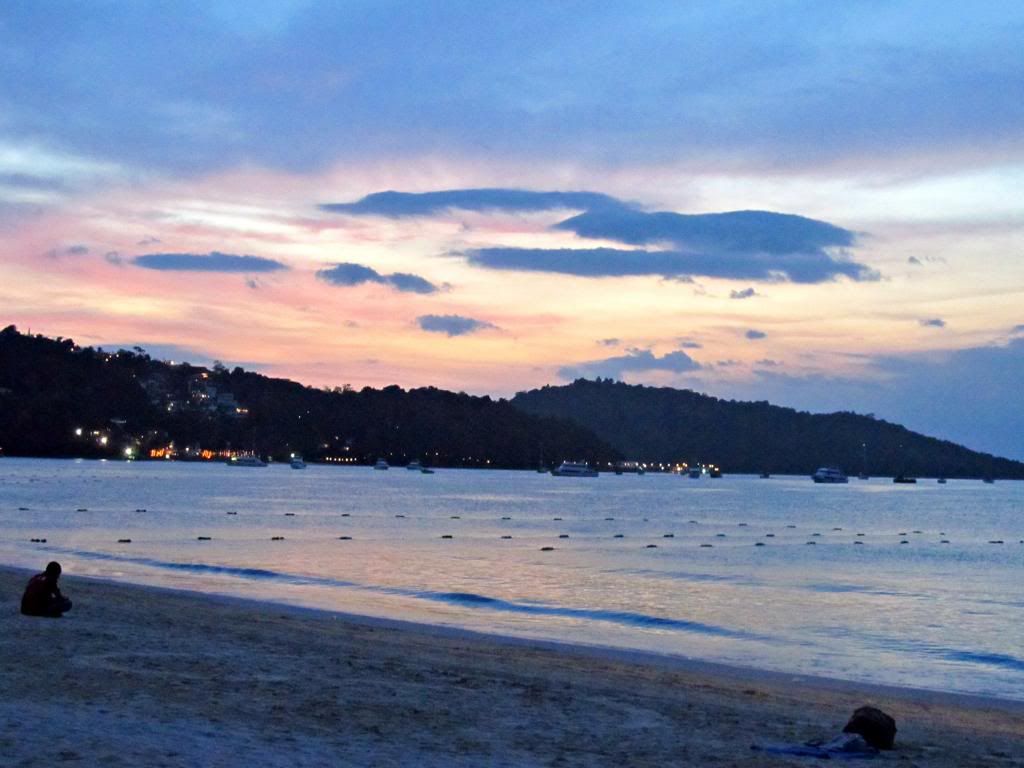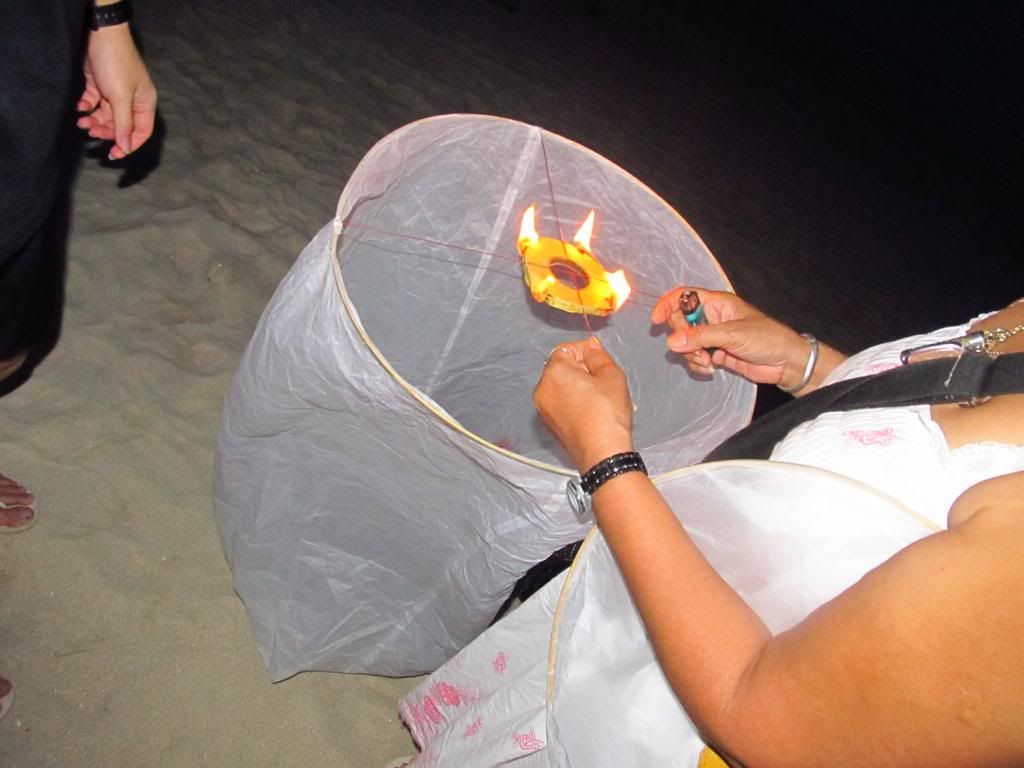 Yes! Bought a Sky Lantern from this lady to make a wish!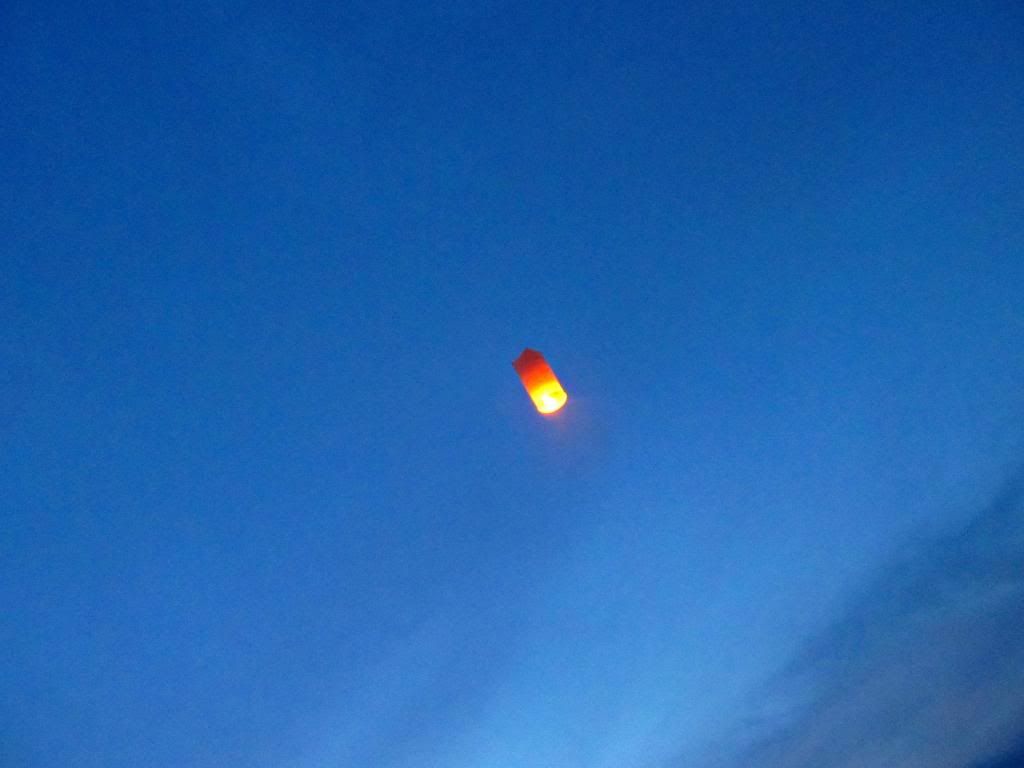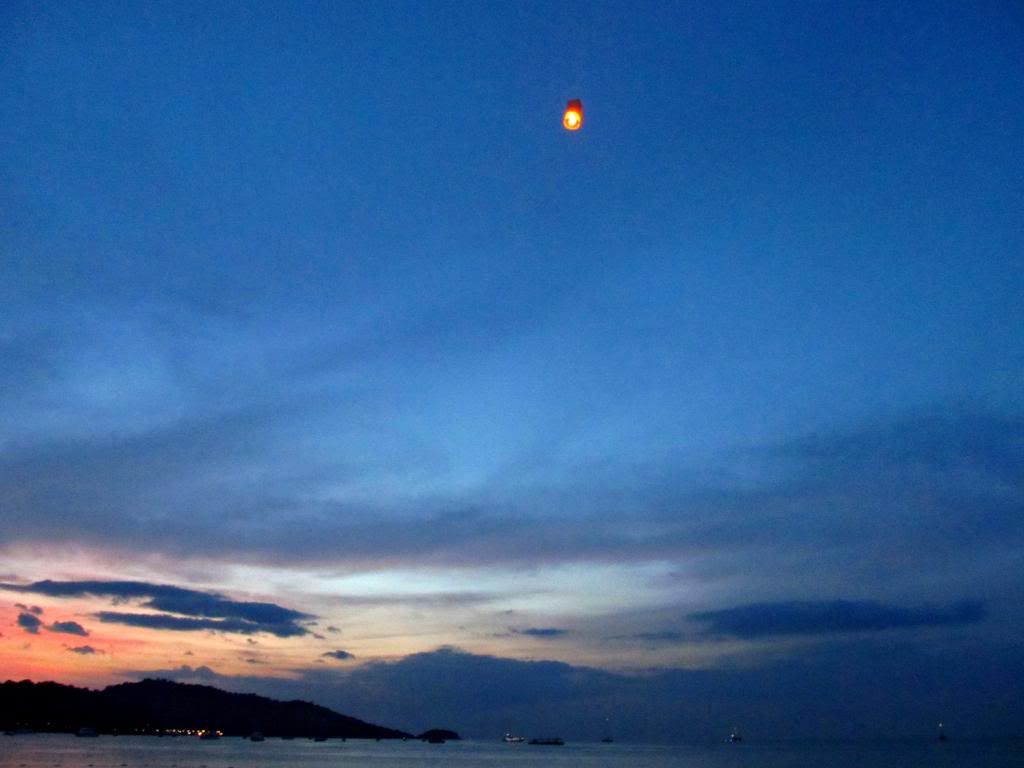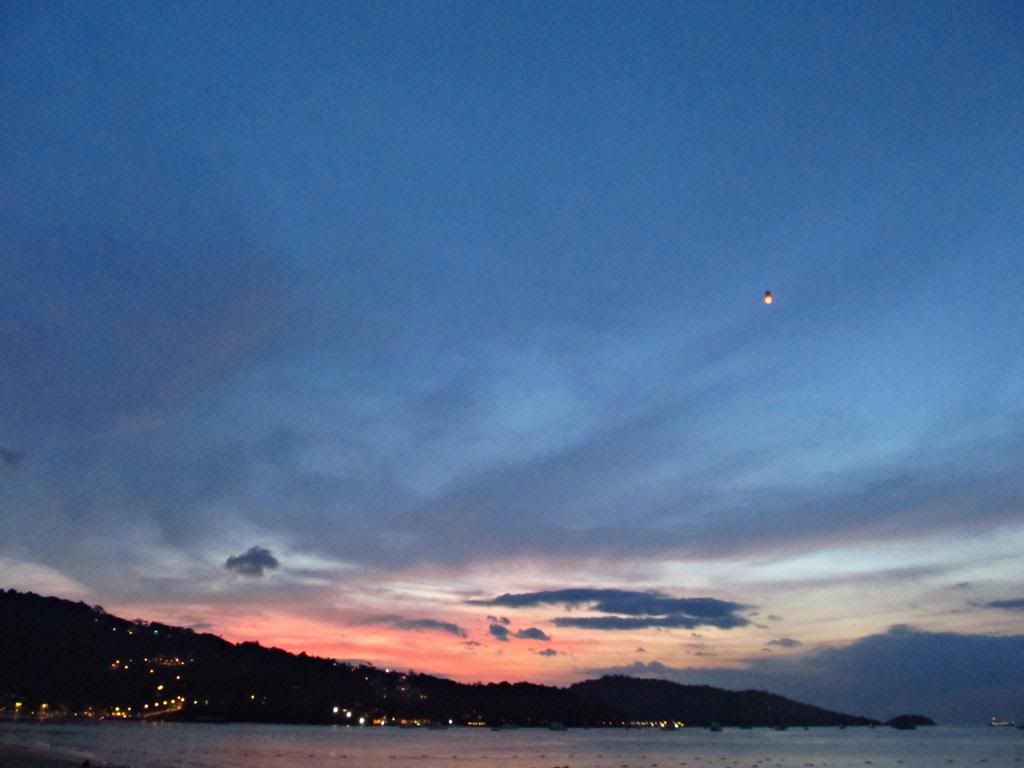 "Fly lantern fly. Bring our love, wishes and hope to the paradise beyond the sky".
Dinner at '

Number 6 Red Chair Seafood Thai Food' again! This time round, we got the frequent customer discount haha!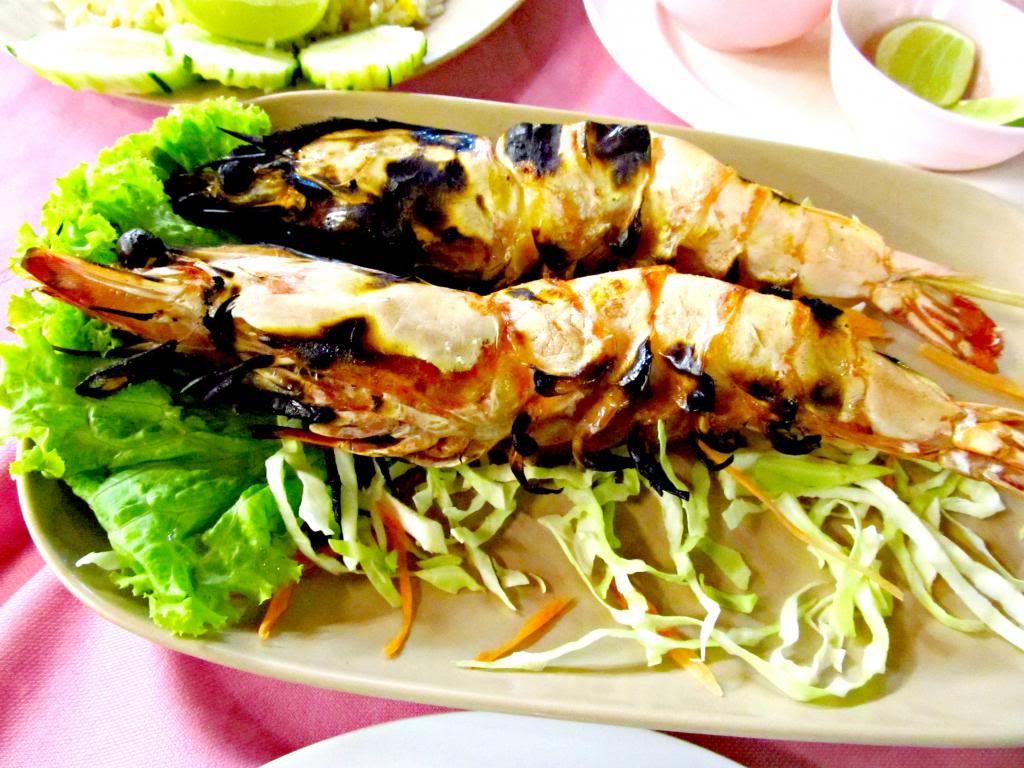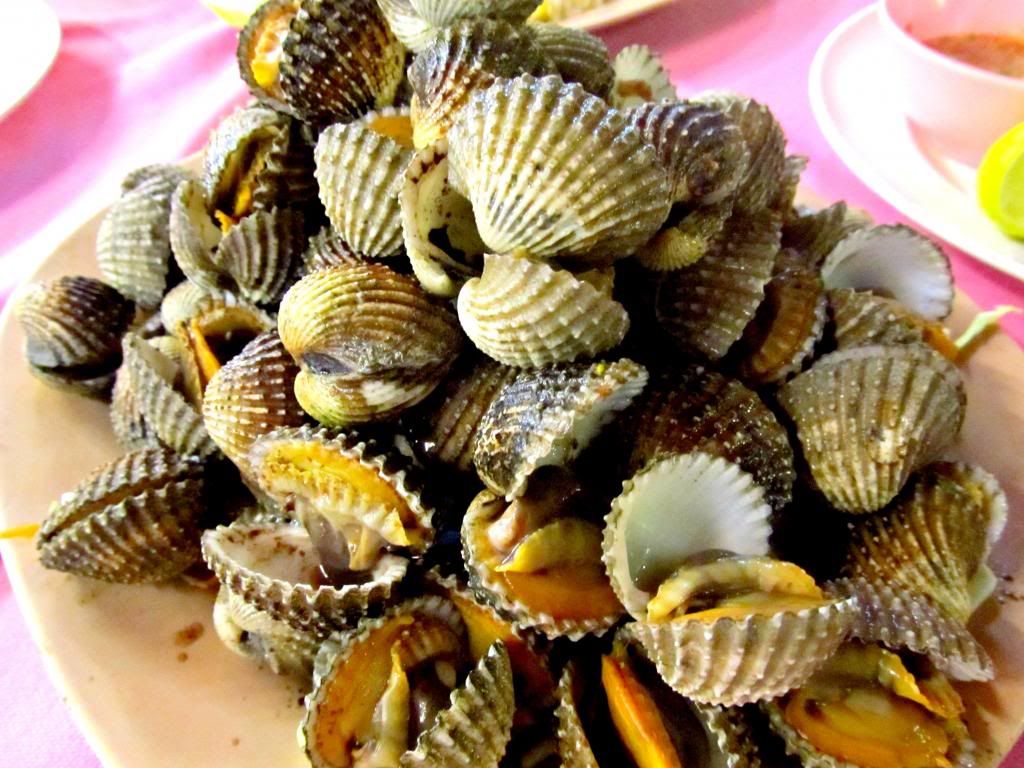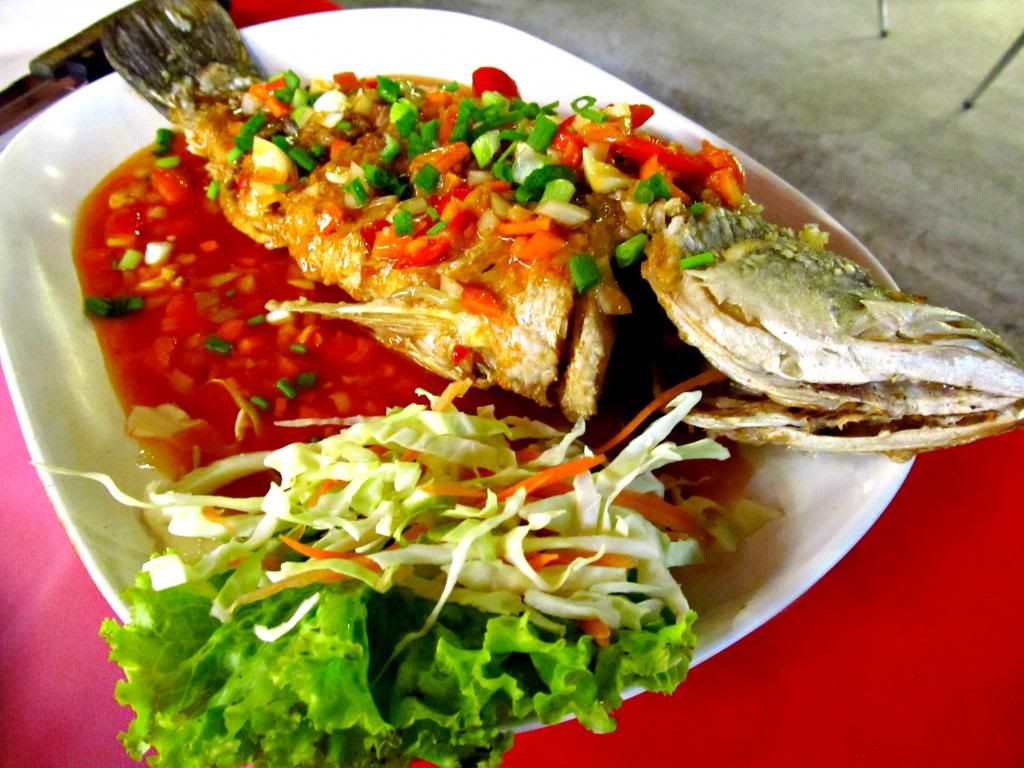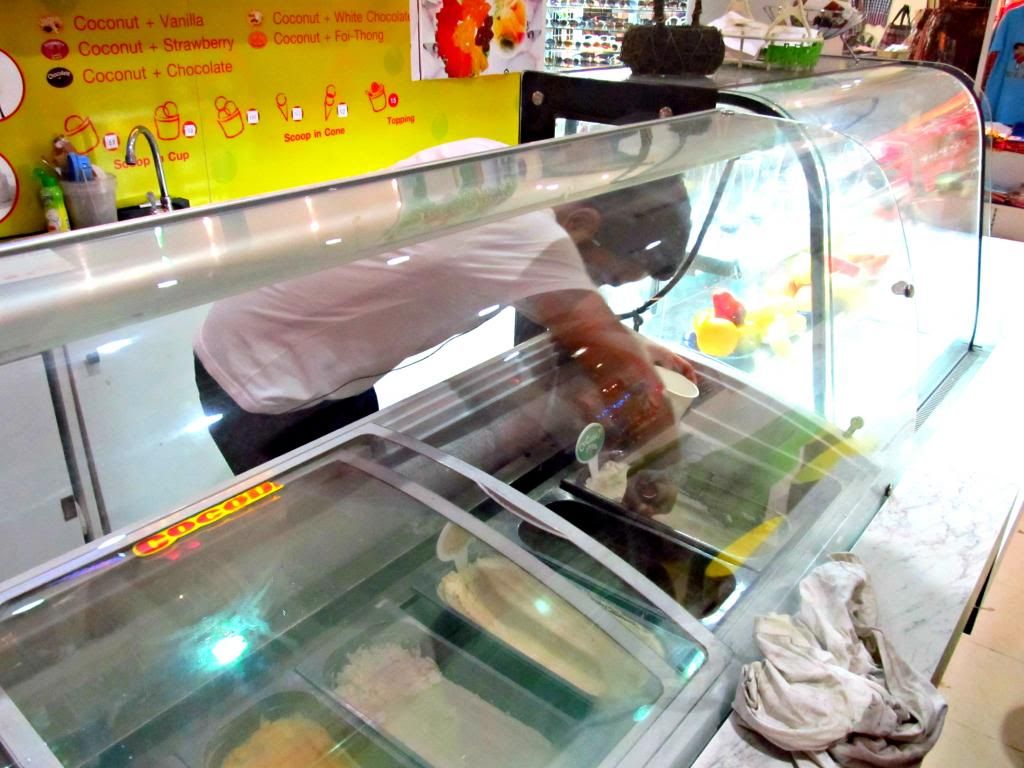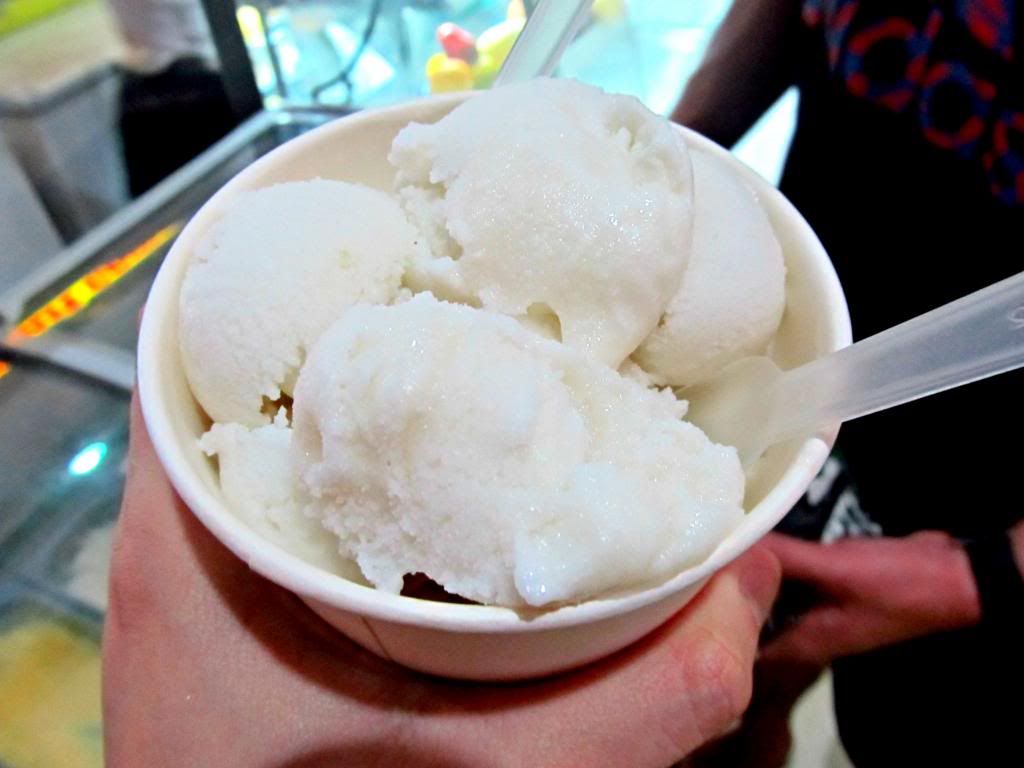 Coconut ice-cream for dessert!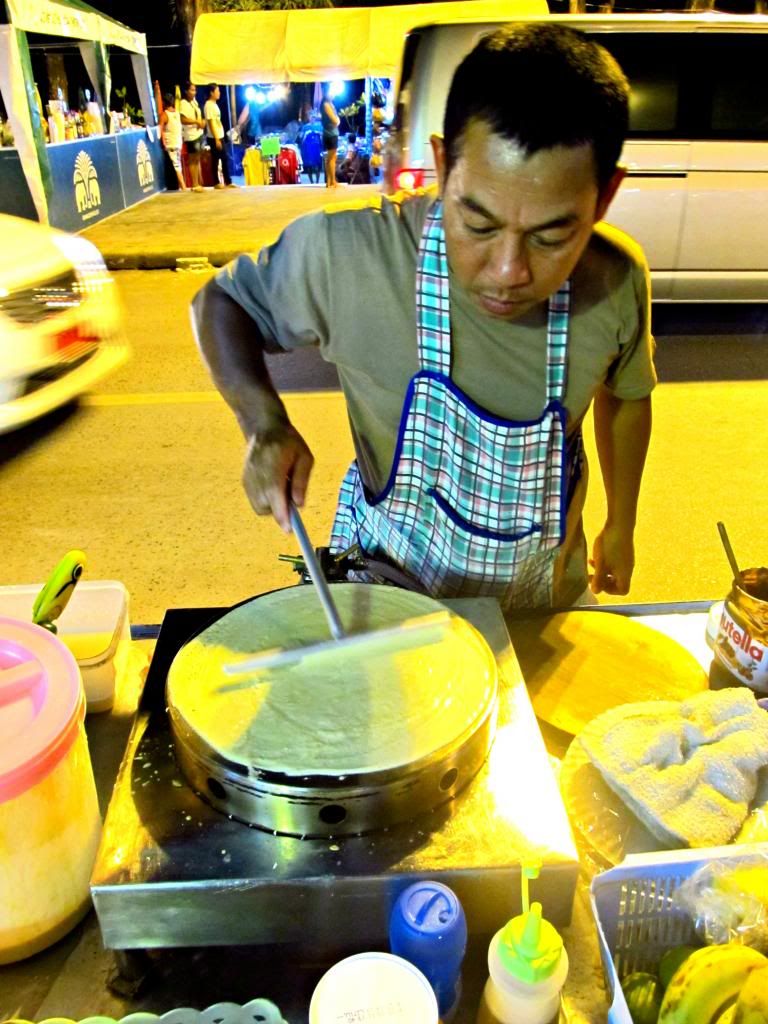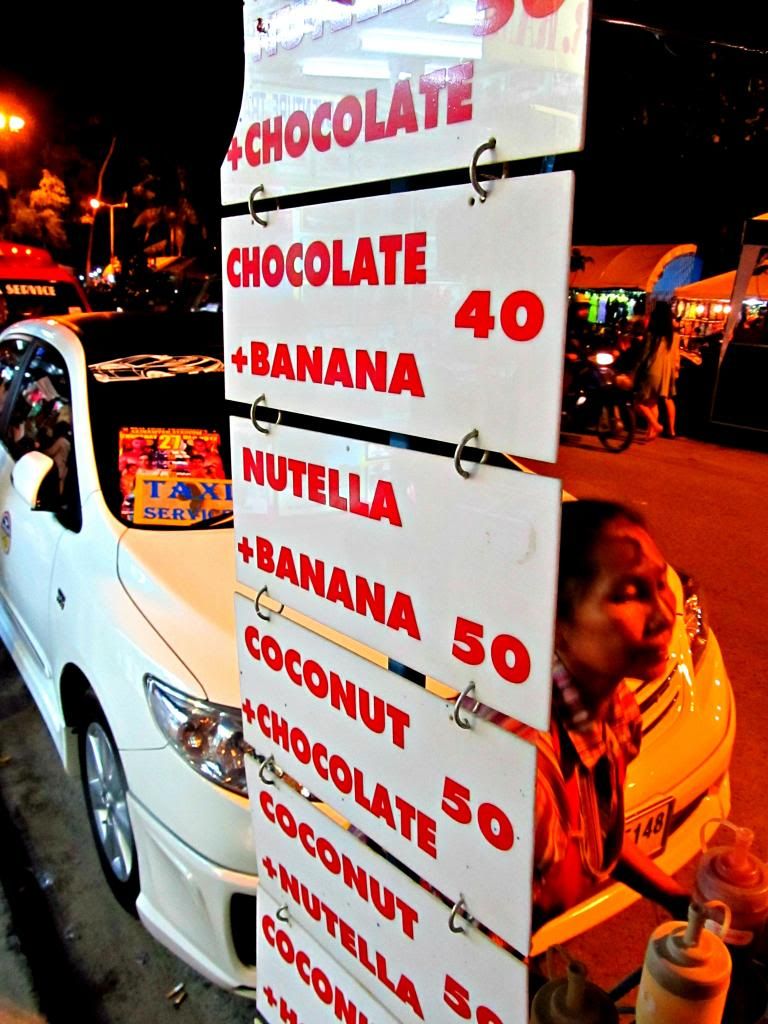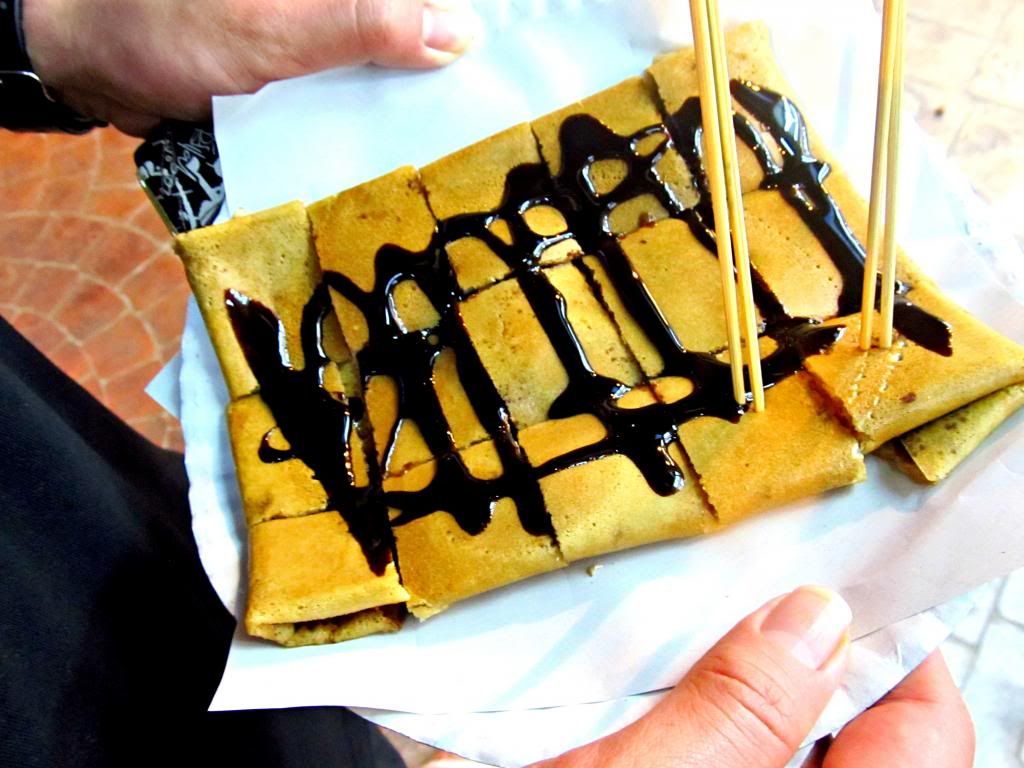 Ending day 2 with the awesome Banana Nutella Crepe!
Phuket Day 1
Phuket Day 3
Phuket Day 4