Impromptu dim sum lunch with J at Yum Cha (Chinatown), our most frequently patronised dim sum restaurant. It all started out with the boy texting me that he was craving for dim sum, then there was a little reluctance in me because of the overloading carbs. In the end, my stomach gave way to the decision, who ever can reject dim sum? With consistent work outs session, I guess I can handle delicious carbs for a day!
Every time I'm here, these all my 'must-have' dishes.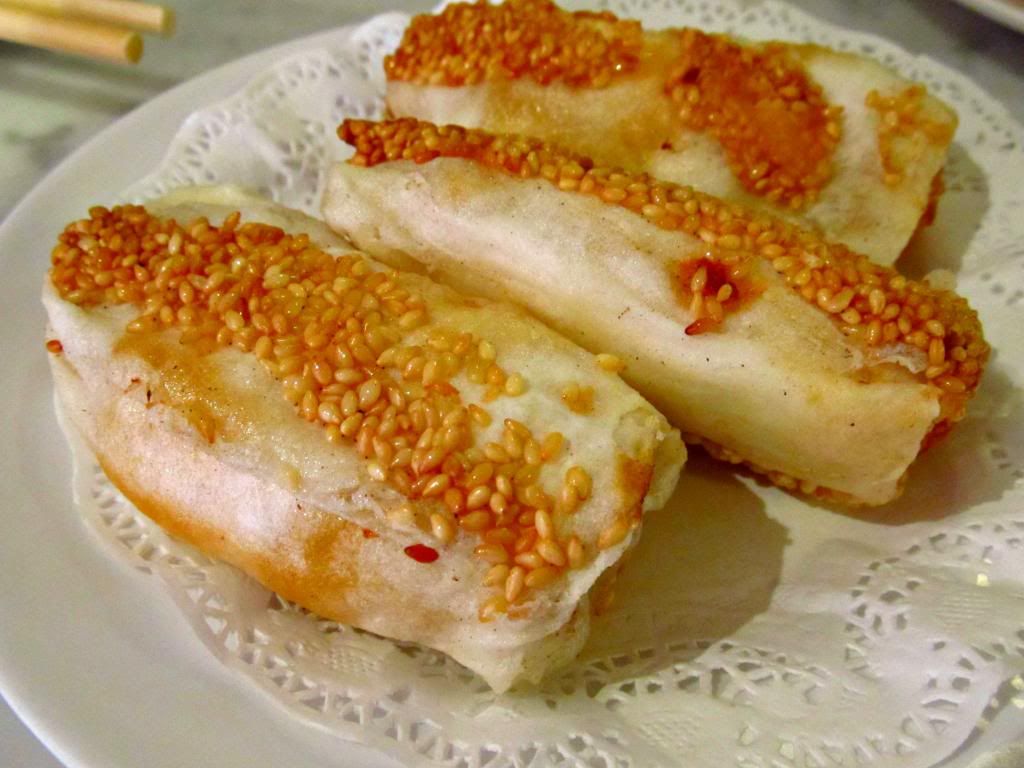 Sesame Prawn & Mango Roll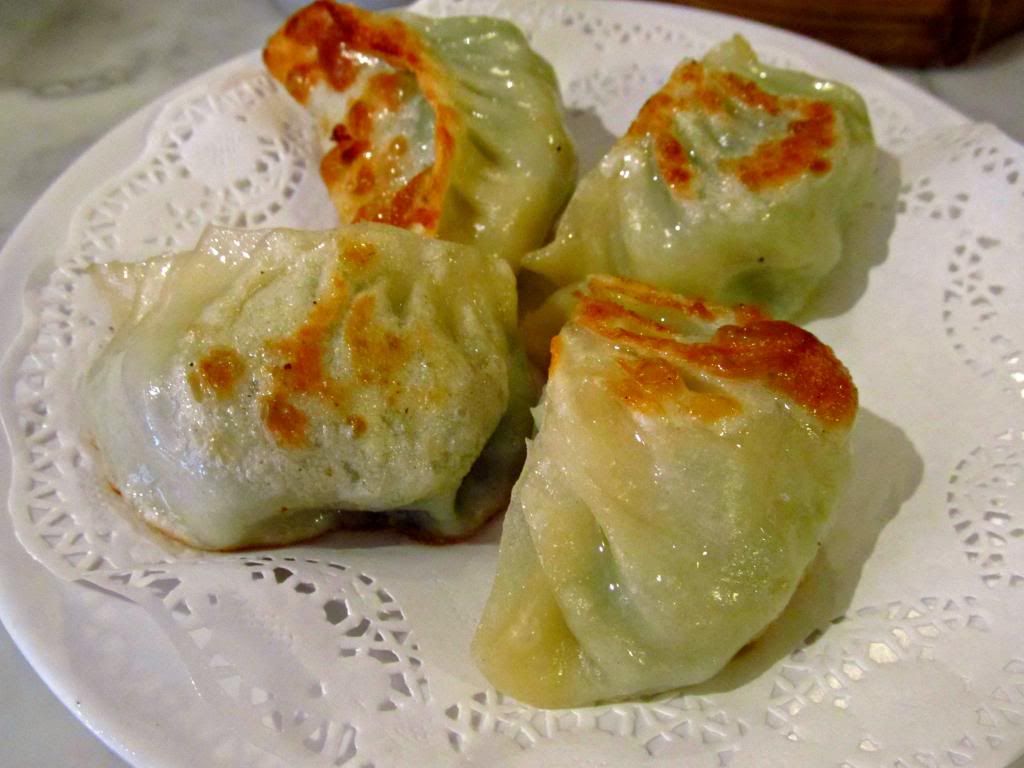 Guo Tie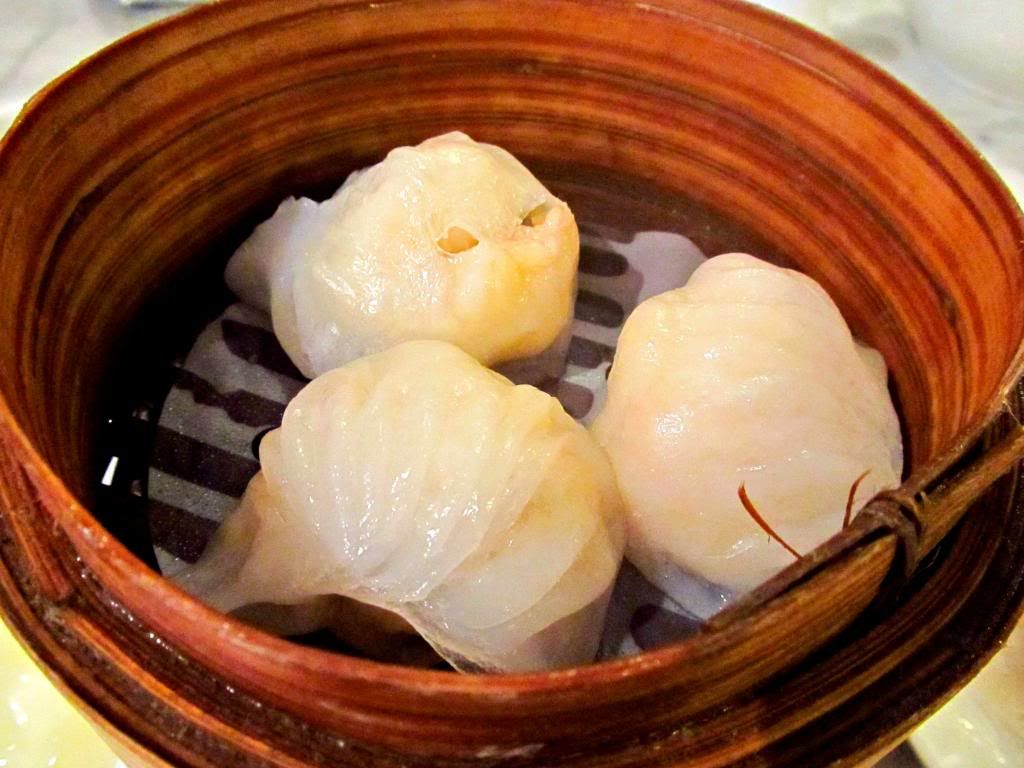 Har Gow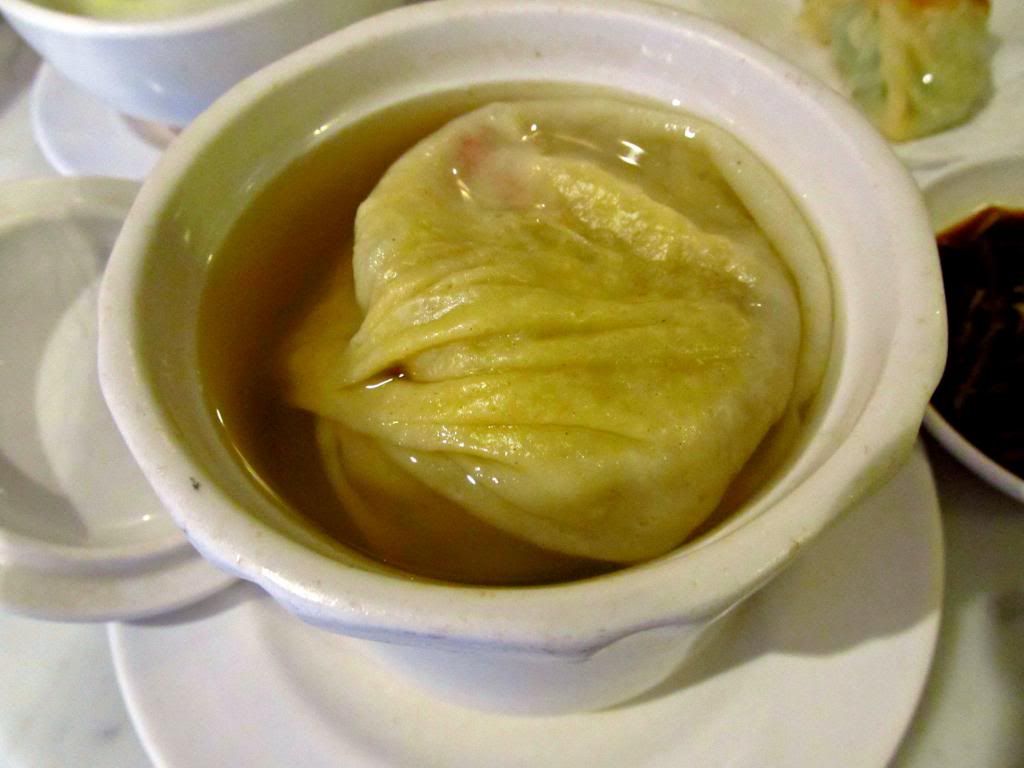 Yum Cha "Sea Treasure" Dumpling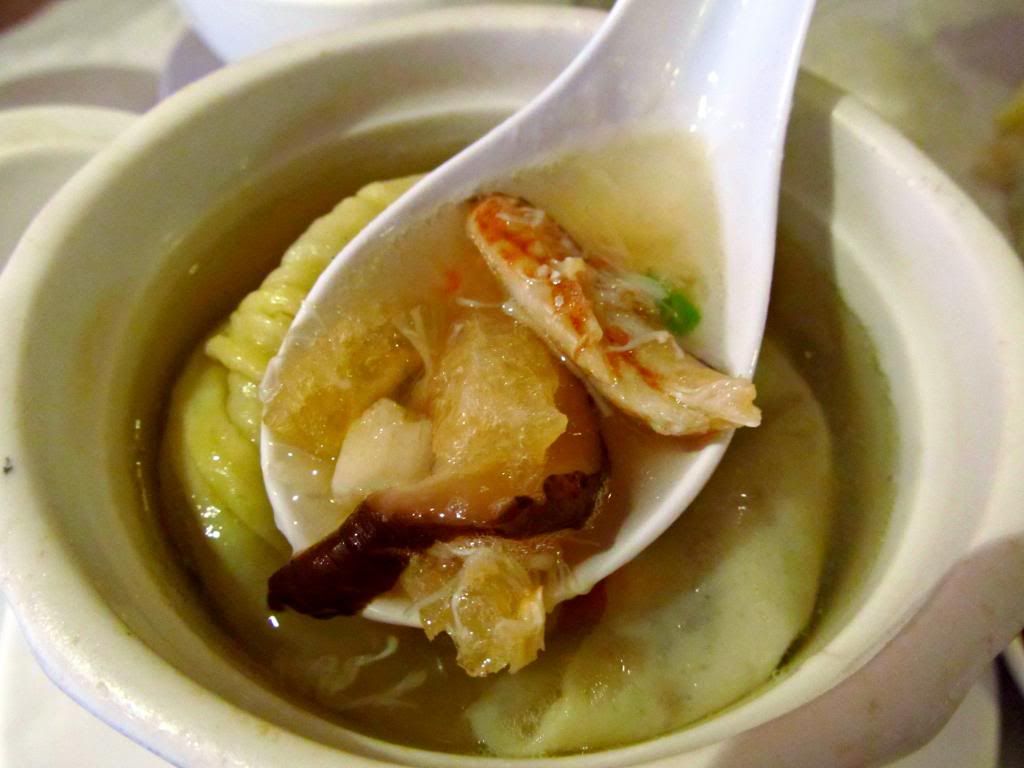 Shark fin, Crab meat, Mushroom etc.
Sinful satisfactions.