Wave House // S.E.A. Aquarium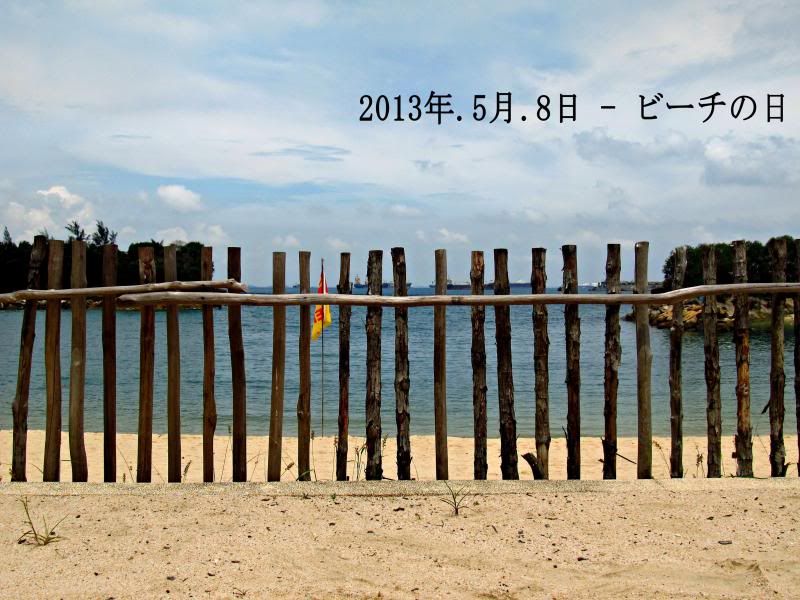 Beside the weekends, Wednesdays are my next favourite day. With his overly packed schedule, Wednesday is the only day I truly get to spent some quality time with J. This is no longer a fresh news, but I still want to congratulate my love for being selected as one of the contestant for Manhunt Singapore 2013. I am so proud of him! This is why we are here at Wave House today; to get both vitamin D and colours on our skin.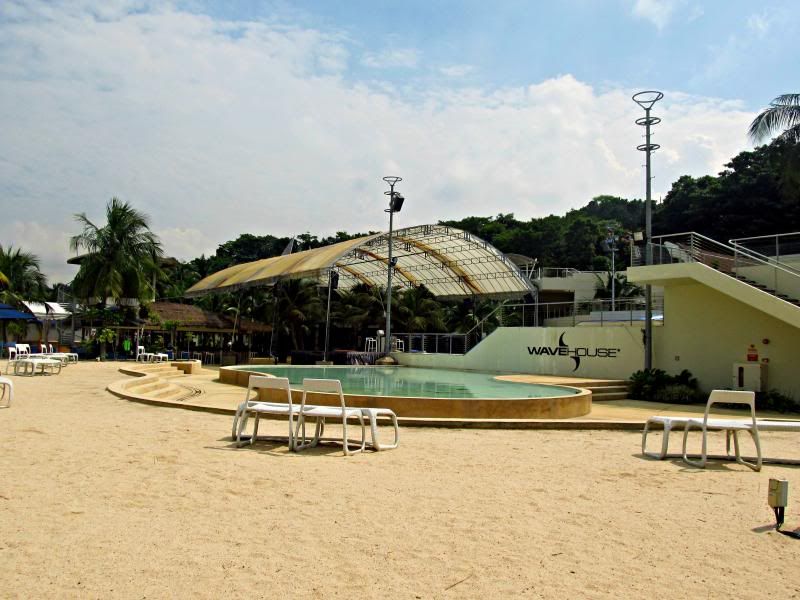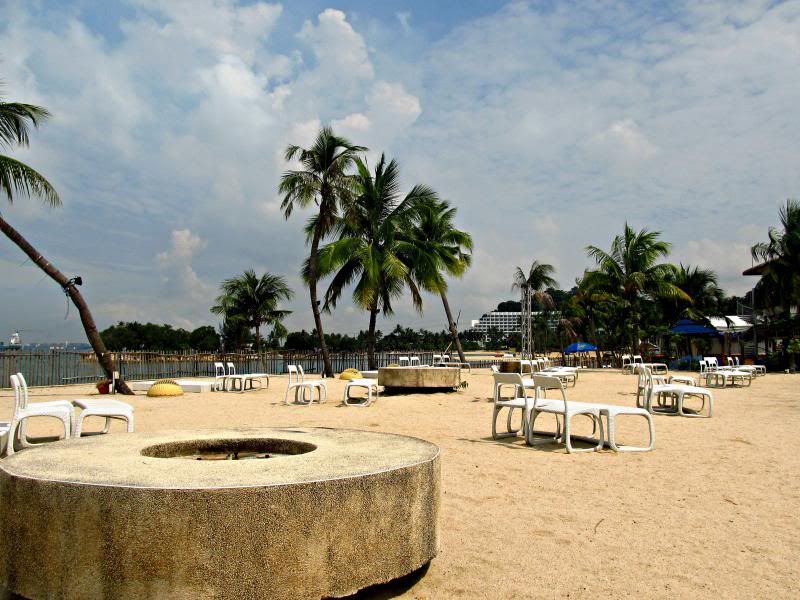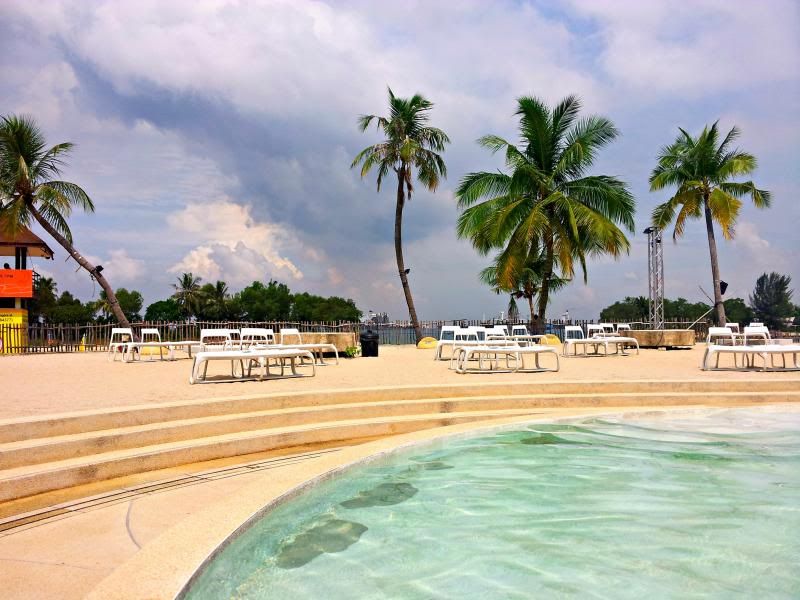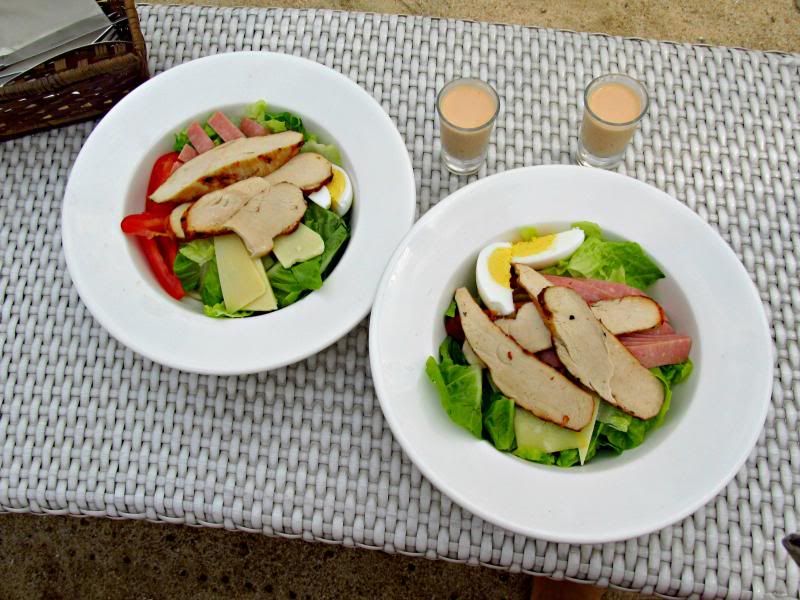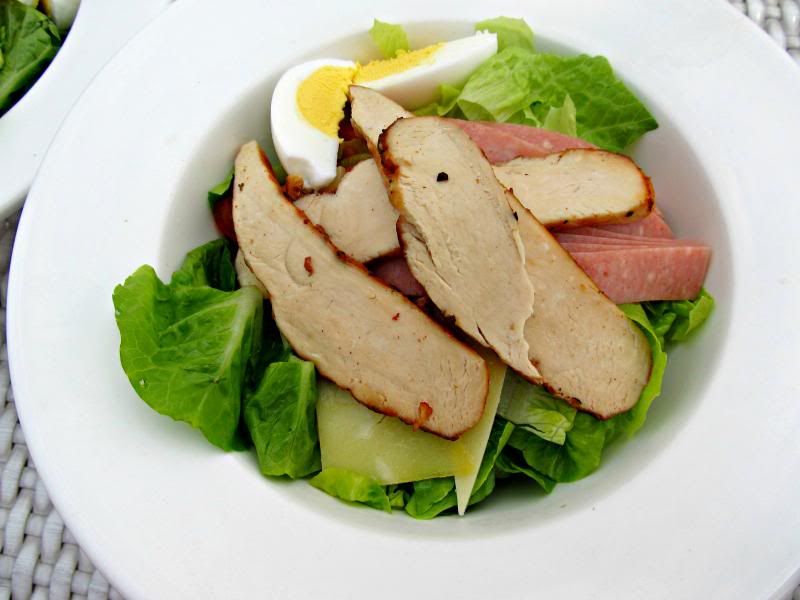 Chef's Salad
Grilled Australian Grass Fed Rib Eye Steak
It's always food indulging times at Wave House, specially on Wednesdays. Because on Double Wednesday, you get to enjoy 1-for-1 food and drinks! (Cheers!) To keep up with a balanced meal of fibre and proteins, we got ourselves the Chef's Salad: A yummy bowl of romaine lettuce topped with boiled eggs, tomato chunks, chicken strips and ham. As well as the juicy Grilled Rib Eye Steak that came with the really tasty roasted button mushroom!
Stunning, the veins on his arm is way too stunning. Strive on baby, I'm so proud to be part of your dream, your achievement, our future.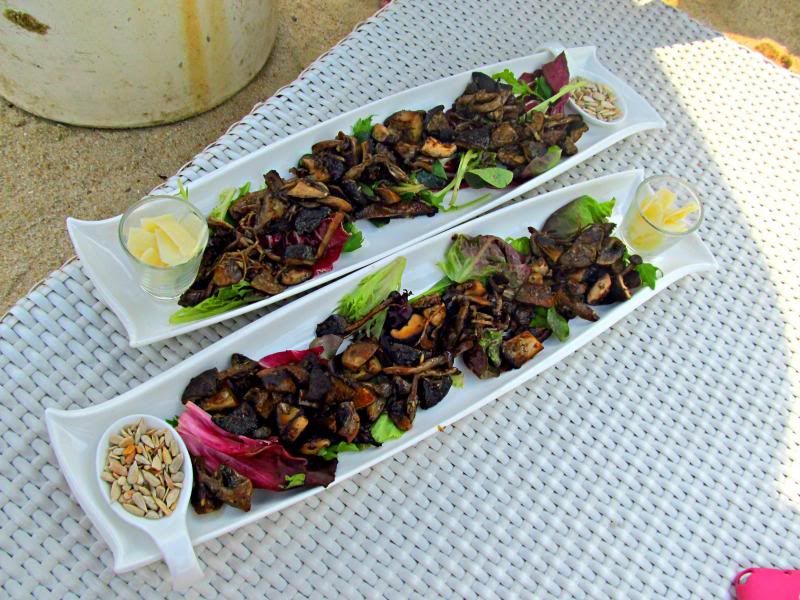 Healthy Grilled Mushrooms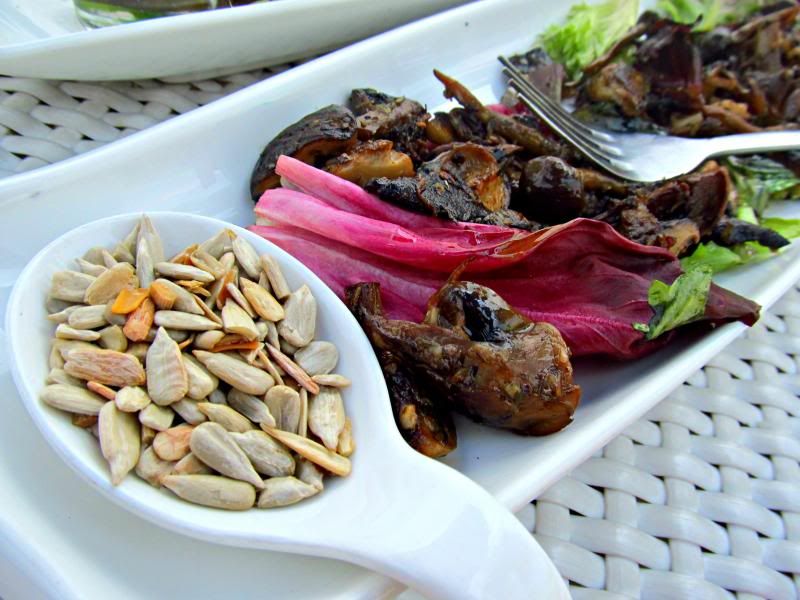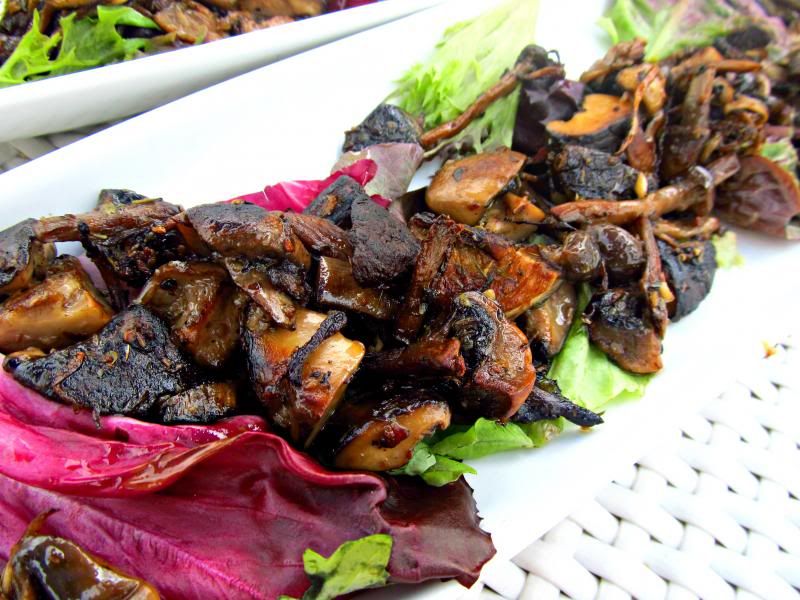 Some time I just got to give in to how awesome this guy can get. He got me a surprise order of grilled mushrooms, an entire plate of grilled mushrooms! I'm really addicted to mushrooms and this dish is just simply heavenly food!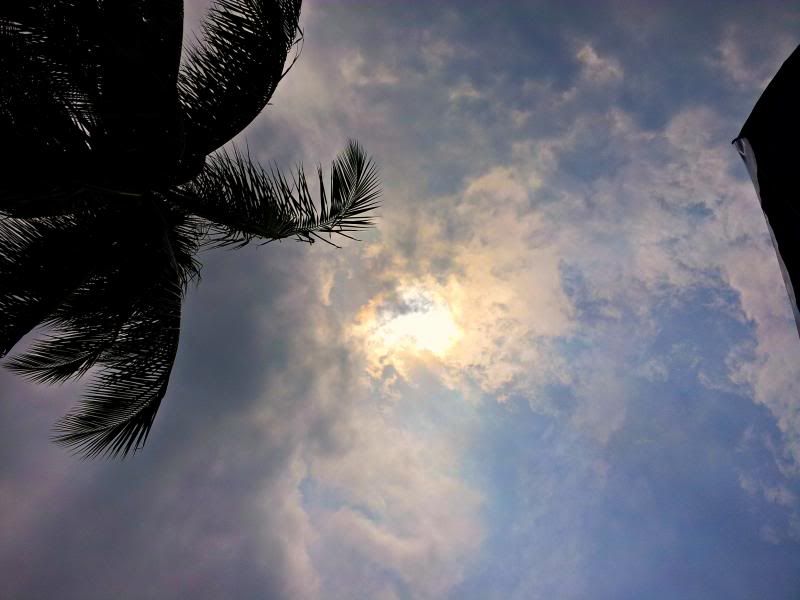 After sun bathing, we head for S.E.A. Aquarium (again). Yes, we went there again because my lovely man got us the S.E.A. Aquarium Annual Pass. Maybe it was a weekday, the crowd was not as crazy as the first time we visit and we definitely had more chances to view the marine creatures without having to squeeze through people. Beside holding more marine species, S.E.A. Aquarium is pretty similar to Underwater World Singapore which is still located at Beach Station. I could still vividly remembered the last time I visited the Underwater World on my 18th birthday, J even arranged fish reflexology session for us. Real good times.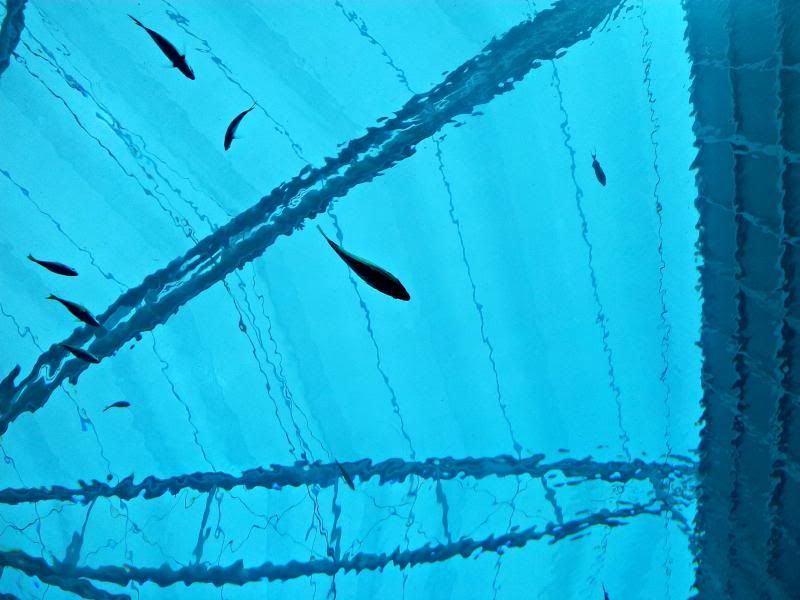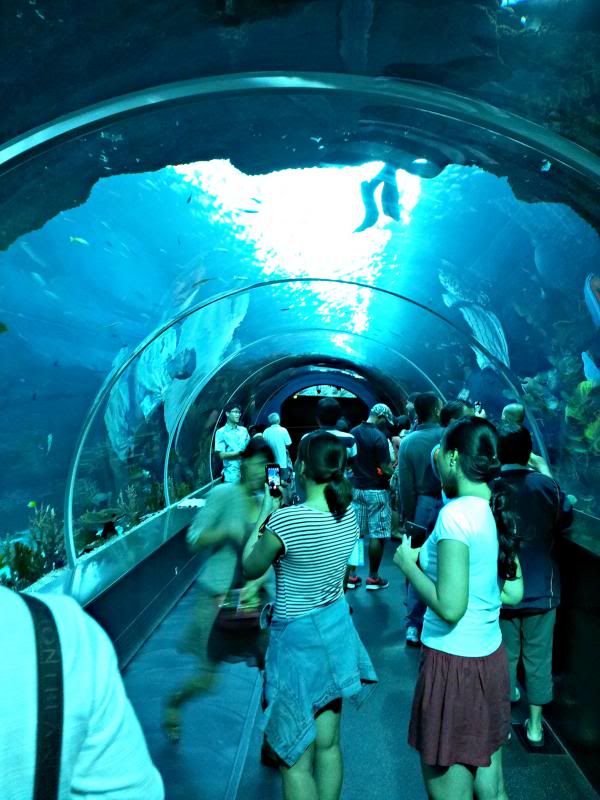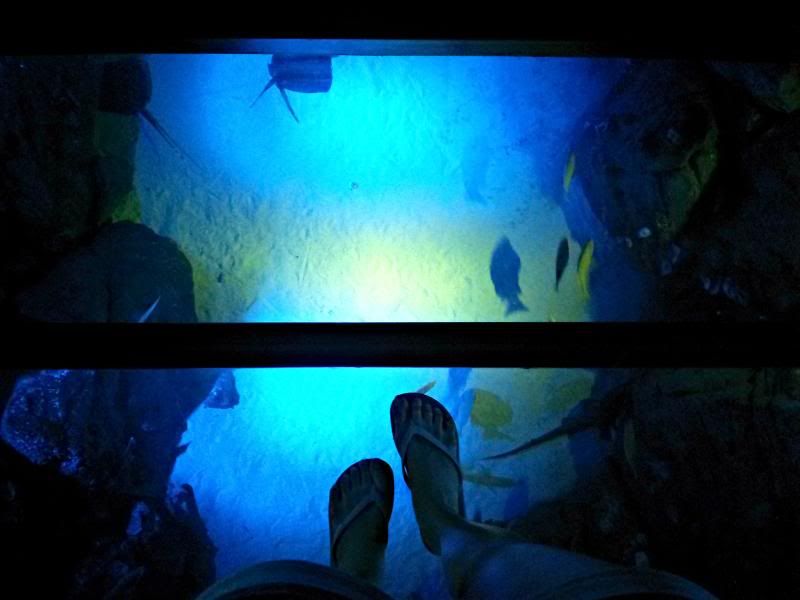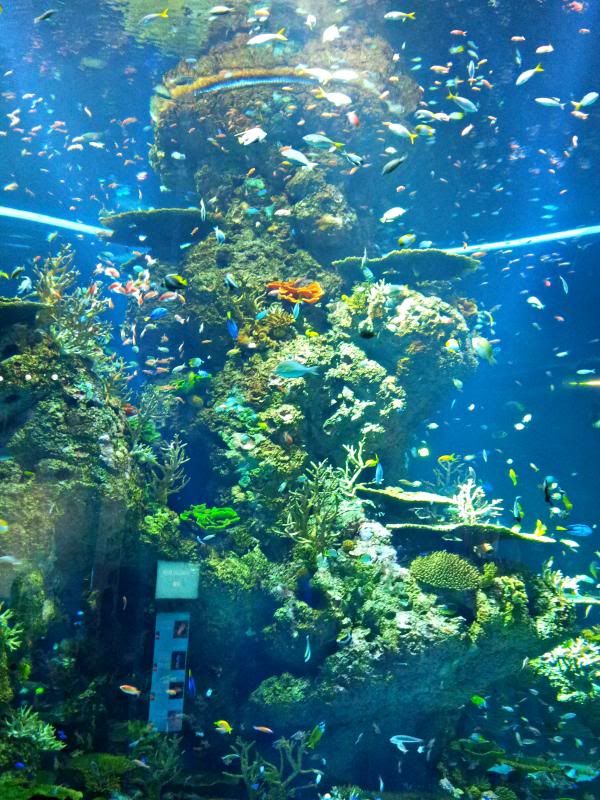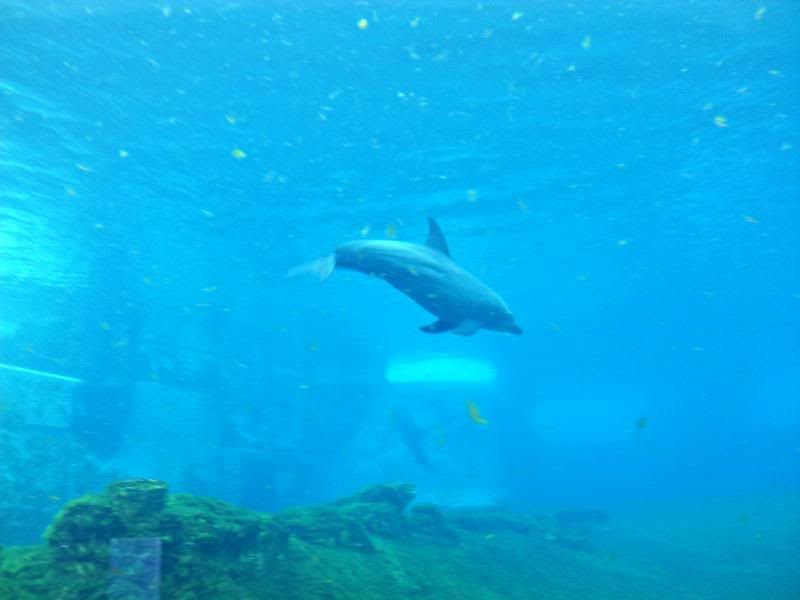 The dolphins have finally arrived. These beautiful and cute creatures got everyone sticking their faces on the screen of the tank, obviously this mammal had capture everyone's heart.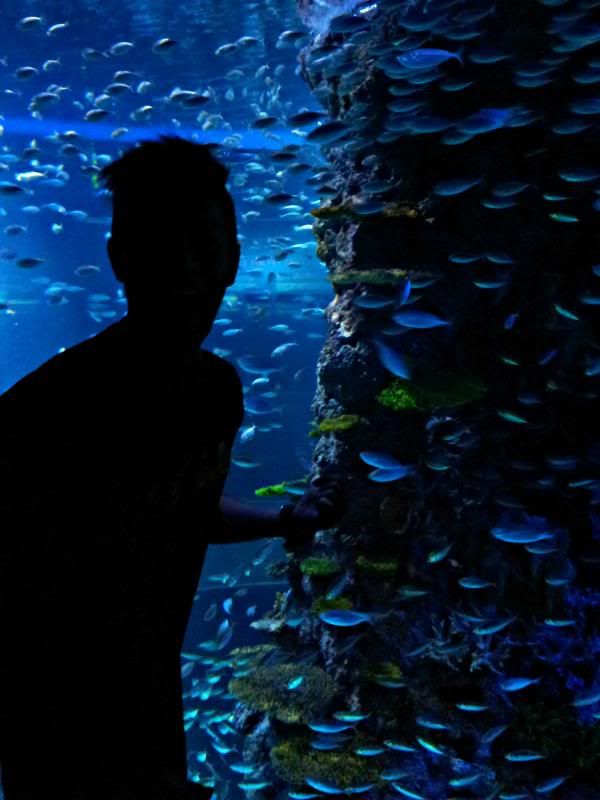 You probably cannot make out that ecstatic expression on his face, but here is the exact words from the boy when he saw these fishes: "Look! All the Nasi Lemak fried fish!". Well... enough said. His kiddish/cute behaviour is one of his best traits.