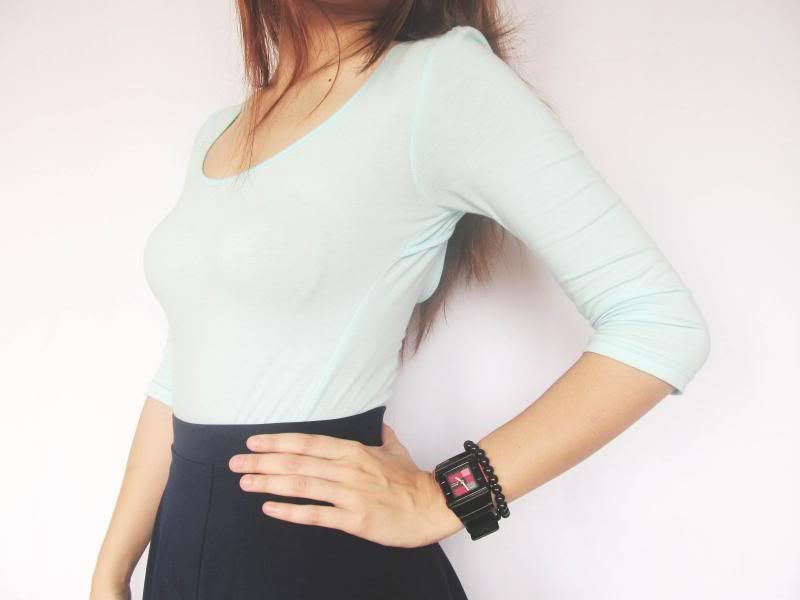 OOTD - Cotton On Top w/ cut-out on the back & Navy Swing Skirt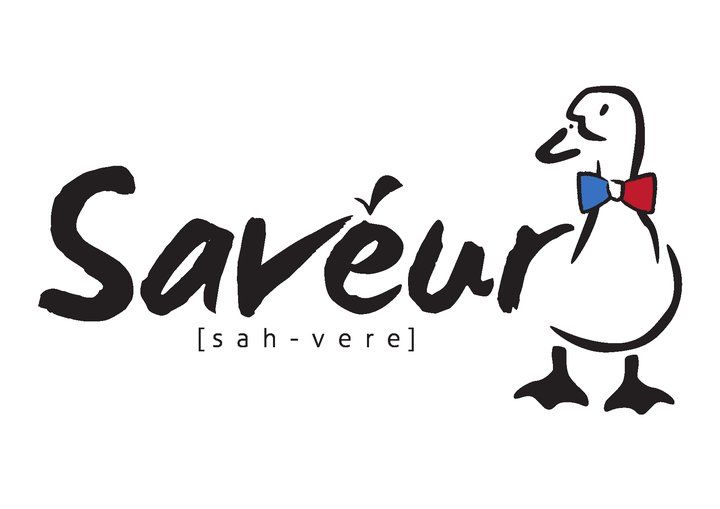 Another wonderful Wednesday accompanied by J to a sponsored activity, followed by lunch at a well-known affordable French cuisine restaurant - Savéur. We didn't have any idea which item(s) on the menu was good so we picked a few recommended (by the staff) dishes to share.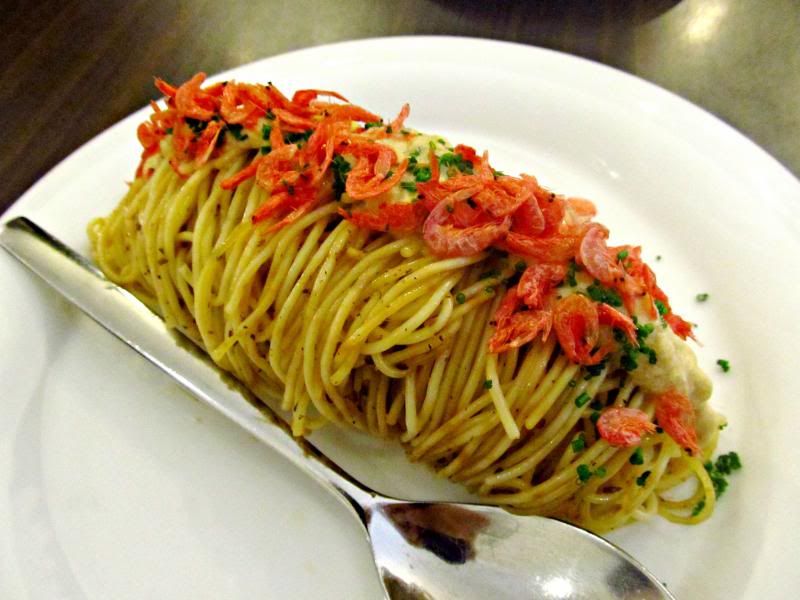 Saveur Pasta
Foie Gras
Pan-seared Sea Bass
Fried Frog legs
I once had a really bad experience with foie gras and swore never to ever touch it again, knowing how awful it would taste in my mouth. Surprisingly, I love their foie gras! It was served with a sweet touch of apple-infused port wine! That tiny piece of heaven seriously wasn't enough to be shared among two of us haha! Another of our favourite dish are the fried frog legs, it really taste more wonderful through frying rather than being cooked inside porridge. The rest of the dishes never really appeal to us, it was good but nothing special.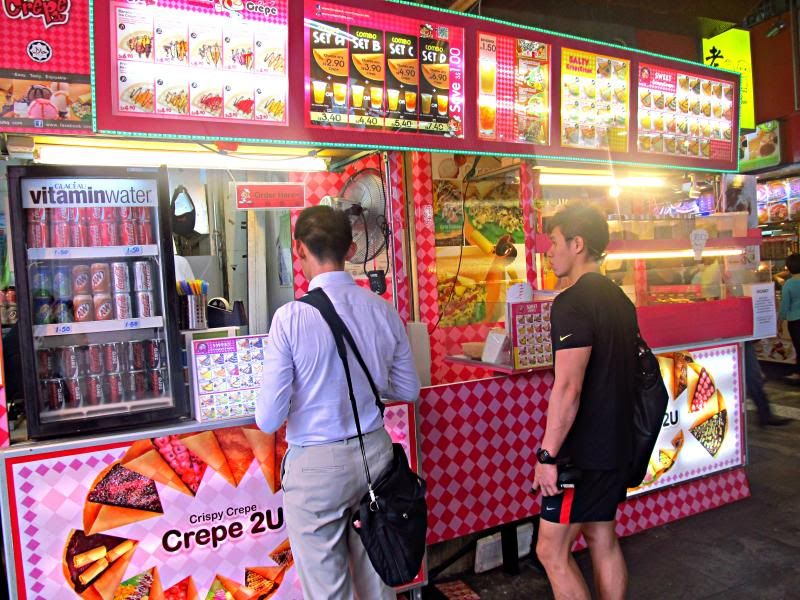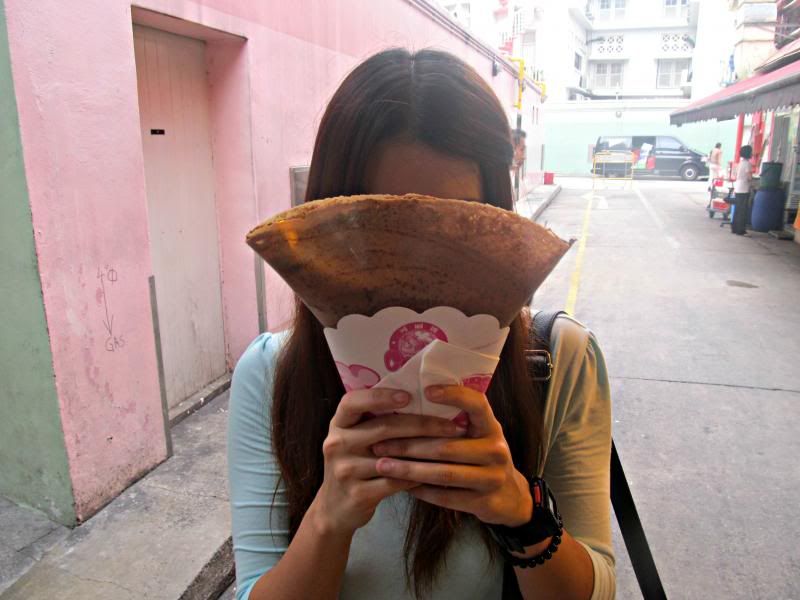 After meal dessert? Chocolate banana crepe (bigger than my face) from Bugis street. A day spent with my love, having fun and enjoying good food? My life is complete.