It has always been all girls dream to have snowy fair skin tones. Unfortunately, I love being under the sun and I get tanned real easy. For some girls, the tan automatically fades off after a few days. Sadly, this does not happen on me. So, it was really pleasing to receive Mygen Life's Whitening Nectar drinks from
Sample Store
.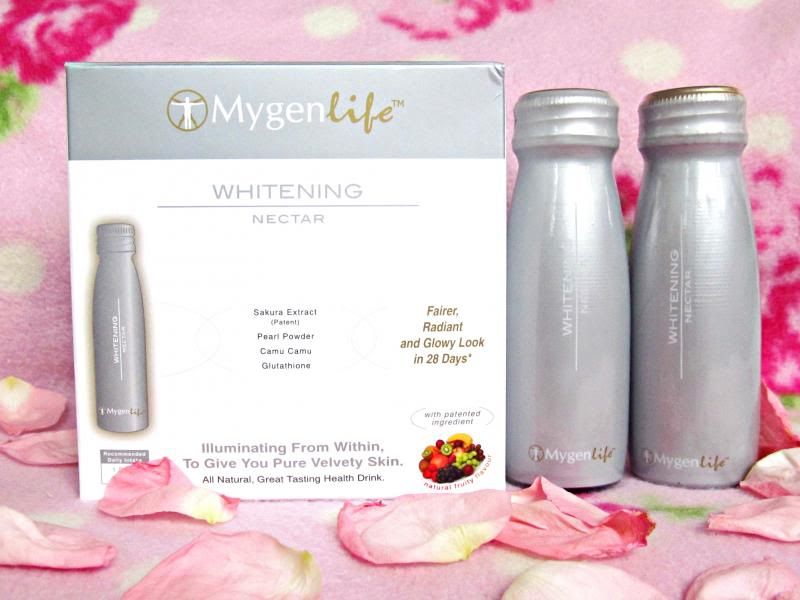 Mygen Life's Whitening Nectar drink has the ability to even out skin tones, lighten skin blemishes, pigmentation and promote lasting fairness from within! The main ingredients of this drink are:
Sakura Extract -
Contains anti-aging properties that enable the skin to remain younger and look more radiant.
Pearl Powder -
Widely used for treatment of acne and skin purifier. Suitable for users with sensitive skin.
Glutathione -
Acts as the body's antioxidant and detoxifier, it helps to stimulate the body's immune system, slowing down the aging process.
Camu Camu -
This fruit is high in antioxidants and contains the highest natural concentration of immune-boosting Vitamin C (30-50 more times than an orange). Vitamin C is an essential element in the formation of healthy collagen.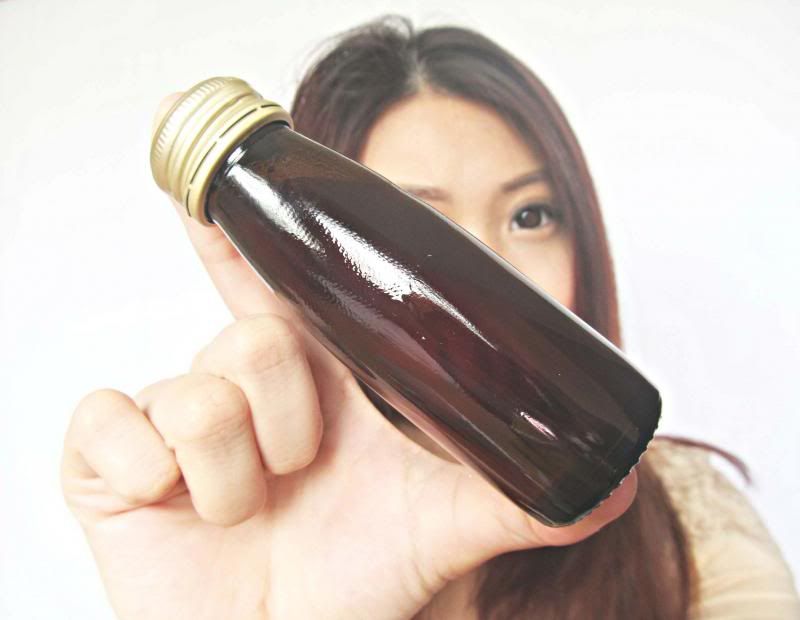 A box of Mygen Life Whitening Nectar contains 6 bottles of whitening drink (50ml each), the recommended intake is 1 bottle each day. I love how they come in mini portable sizes, allowing me to consume them anytime anywhere. They taste so amazingly nice, I wish I could intake more than 1 bottle a day! Because it contains other ingredients such as apple extracts and black currant juice, it's like drinking fruit juice, really yummy.
Besides Whitening Nectar drinks, Mygen Life also produce other health and beauty drinks such as: Detox Nectar, Beauty Collagen Nectar, Slimming Nectar and Bust Lift Nectar! Isn't it delightful to know that you don't have to go under knifes or painful treatment for bust lifting? For more information about these nectar drinks, visit here.
Besides Hannah Holdings website, you can also purchase this whitening nectar drink from all

Guardian

stores at $49.90/box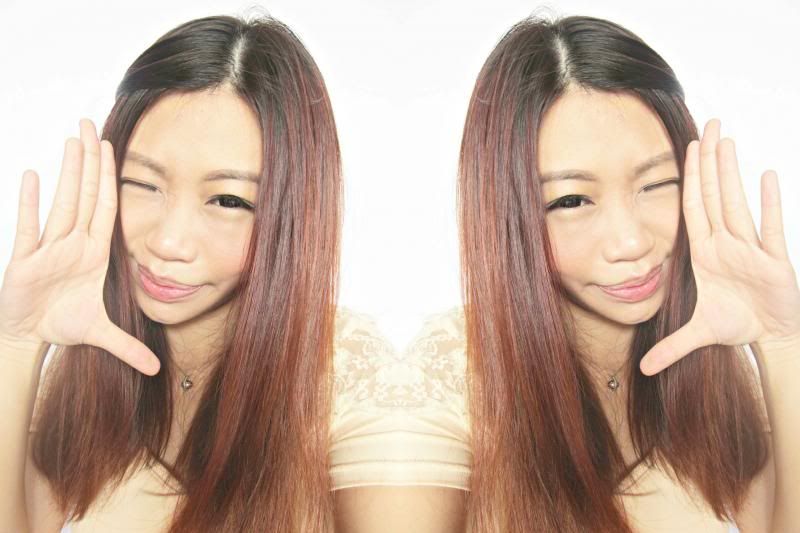 "Let's all get fair skin tones with Mygen Life Whitening Nectar drinks!"