Poulèt Singapore (Bugis+)
All along, I've been hearing praises for this French dinning restaurant from friends and J always tell me how much he wants to try their Tiramisu. Today, we finally had our first try at Bugis+ for some quick bites.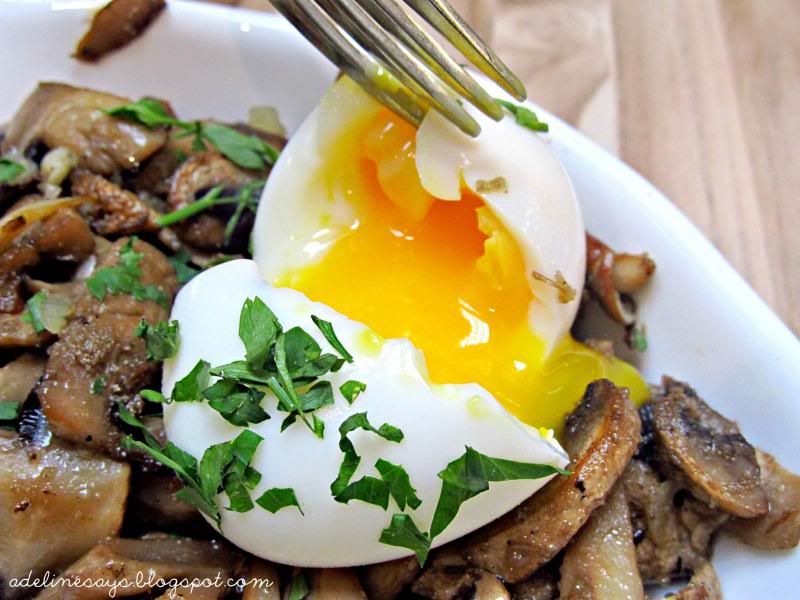 What's there not to love about mushrooms? They are my absolute favourite. Besides, this
Sautè Wild Mushroom
($7.80)
comes with a perfectly cooked pouched egg! With these yummy yellows running over those Shimeiji mushrooms, I was plainly taking in bites after bites, enjoying the sharing portion all by myself.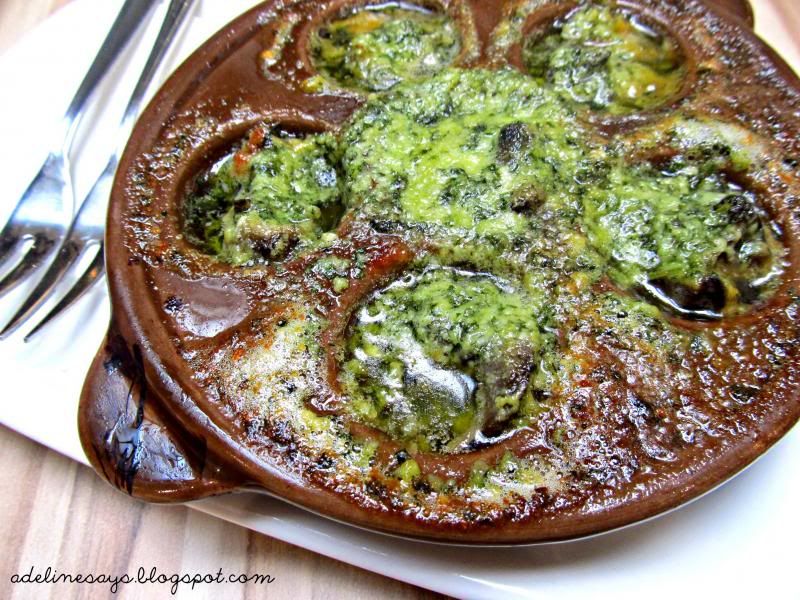 The flavours of the Escargot de Bourgogne ($8.80) on the other hand was a little too strong, the taste of garlic butter seems to cover up the entire dish. The only point-saving element for me was the tiny chunks of sweet tomato hidden beneath the escargots, helping to refresh the dish and my taste-buds.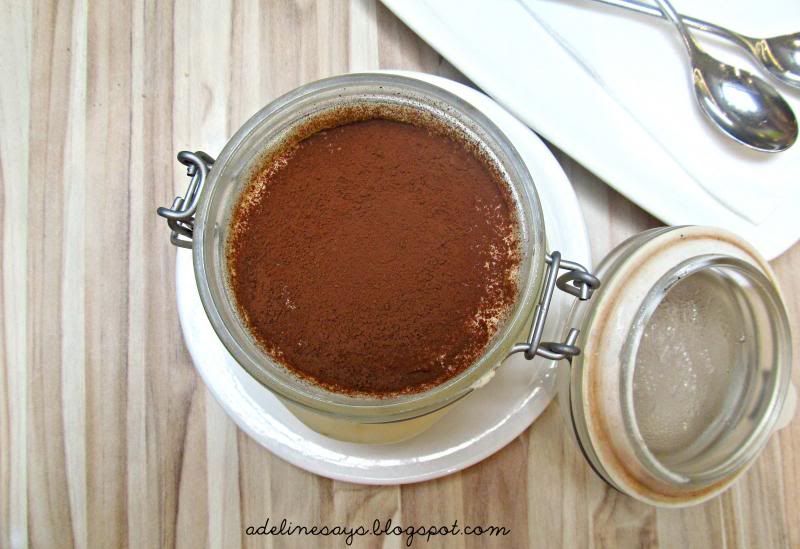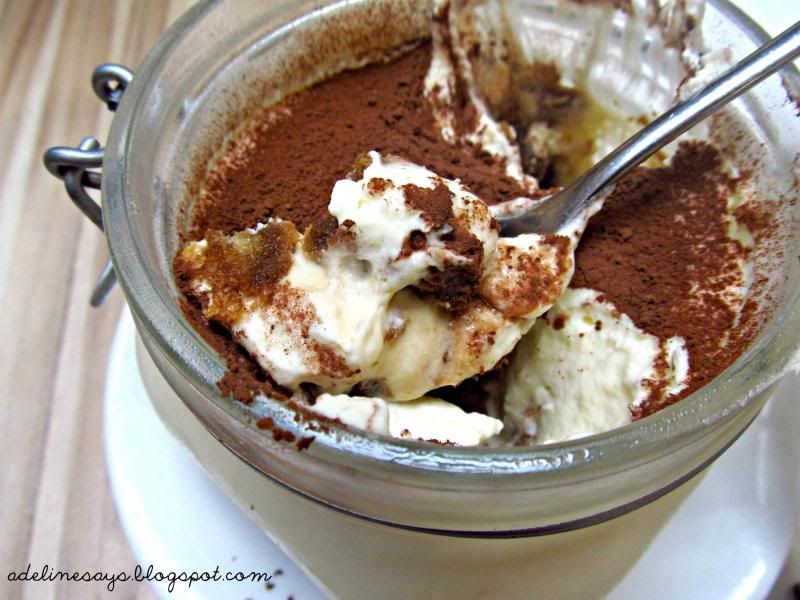 Tiramisu ($7.80) is one of the popular order in the restaurant, it is served in a glass jar filled with generous portion of sponger finger soaked in espresso and rum syrup. The mascarpone cheese used in this dessert greatly define its taste, each spoonful of tiramisu bring a little paradise to the taste-buds. Not to forget the smooth, sweet aroma of espresso and rum syrup lingering behind after each bite, prompting you to reach for another big spoonful of delight.
Poulèt is a wallet friendly casual French restaurant, I'm sure I will be back for more of their Tiramisu and other great orders on the menu.