Women tend to beautify their appearance through applying substances on their face, such as (liquid) foundation, mascara, eye shadow so on and so forth. I am not an exception. It sometime gets really exhausting having to remove the makeup thoroughly after returning home from a long day at work or late night parties.
Therefore, it was pure joy for me when Sample Store sent me a bottle of Biore Uru Uru 2-in-1 Instant Foaming Wash!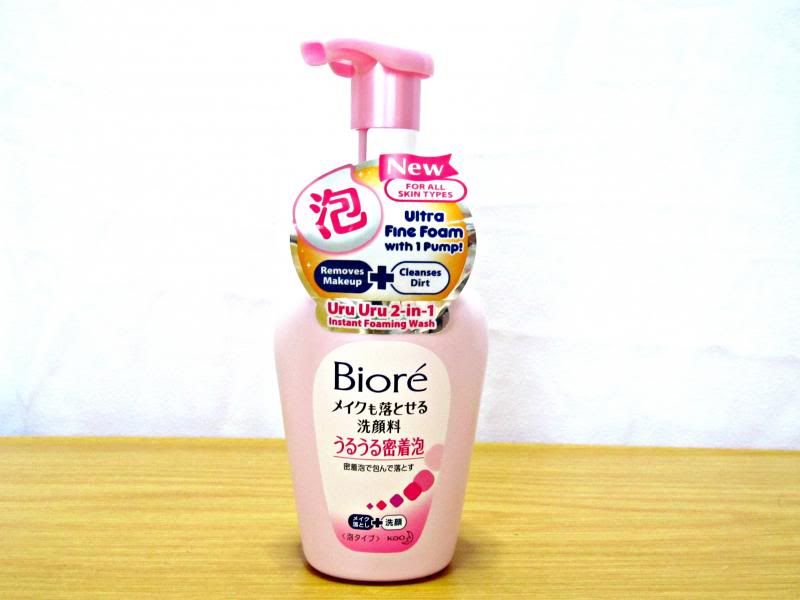 This foam wash removes light makeup and perform cleansing (2-in-1) at the same time, which imply lesser time consumed to freshen up my face. How convenient! Just 3 pumps is enough to remove light makeup, dirt and sebum. The 8x denser foam ensure close contact with skin and pores with minimal harsh cleansing motion.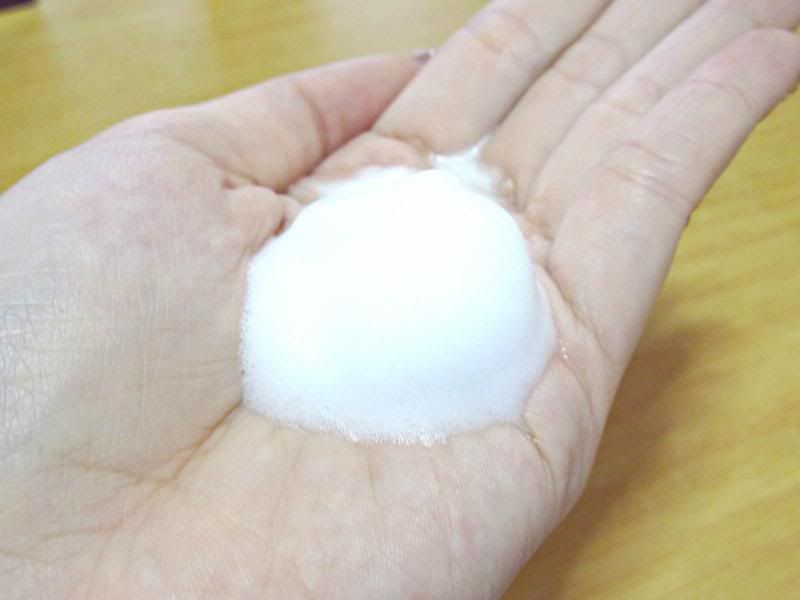 Containing 800% more micro bubbles, the cleanser foam demonstrates a high cleansing ability by penetrating into pores and removing all traces of UV, light makeup, dirt & sebum thoroughly, Besides the micro bubbles, its added 40% beauty essence helps to create result in the skin feeling moisturized and smooth (without tightness) after use.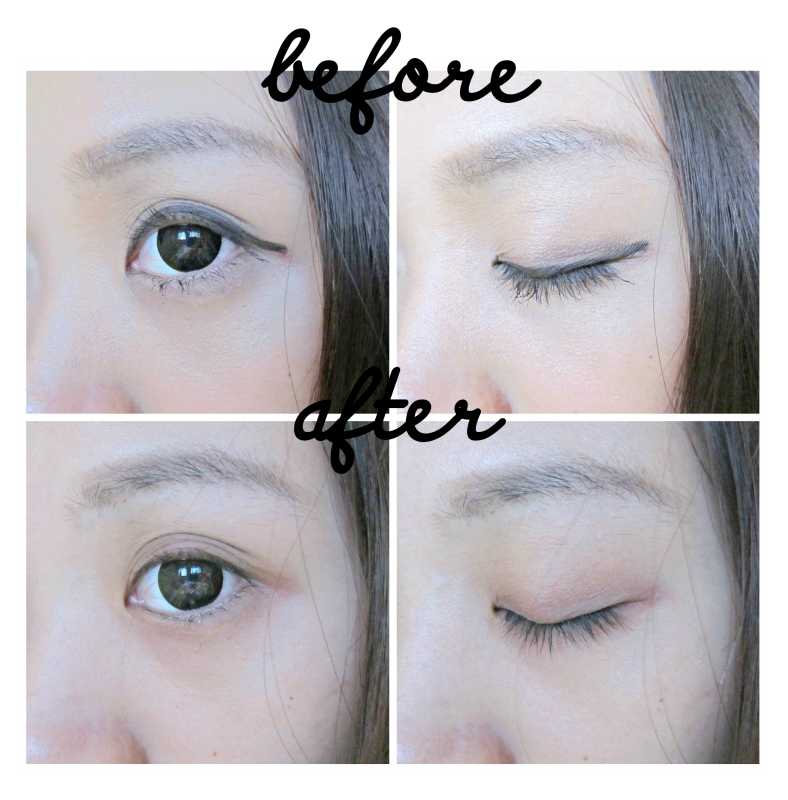 [REVIEW]
I've been using this product for about 2 weeks now, and it has greatly made makeup removing so much easier for me. It is stated that the product could only remove light makeup such as:
Face powder
Liquid foundation
BB Cream
Blusher
Eyebrow pencil
Lip gloss
UV cream
However, as shown in the 'before' picture, beside my BB cream, I was wearing my usual black pencil eyeliner, eye shadow and mascara which were not included in the light makeup category. Before I proceed, I have to say that this product really removes and cleanses well. It was an added surprise when the foam wash actually removed my eye make-up completely! To test whether there was still any residue left behind, I retreat to using a cotton pad filled with my own makeup remover lotion on the eye area. I was expecting to see a little bit of black or brown on the cotton pad, but the result shows a clear cotton pad. It might not remove all types of cosmetic, but it did remove my full face makeup afterall! It is a product I would gladly purchase and use.
Product
- Biore Uru Uru 2-in-1 Instant Foaming Wash
Price
- $14.90/160ml
Place
- Exclusively only at Watsons