valentine's at antoinette
I know Valentine's Day is over, way over. The entire month of February was spent celebrating Chinese New Year, meeting deadlines and preparing for my Taiwan trip. Even during the actual day itself, both J and I were buried in work. Our only celebration was having supper at Chomp Chomp that night. To make up for the lost of time for this special day, I brought J to Antoinette for some yummy time the next day.

Gnocchi Carbonara - I'm a huge fan of cream based food. As long as there's a dish prepared in cream sauce within a menu, it will probably topped my order list. Cooked with white wine cream sauce and caramelized bacon, this pasta dish was really tasty. But the starchiness of the cube size gnocchin got me feeling full after a few bites.



Classic Eggs Florentine - Poached eggs with Hollandaise sauce. Do I need to say more? Yummy, yummy, yummy. and definitely a better choice compared to the gnocchi.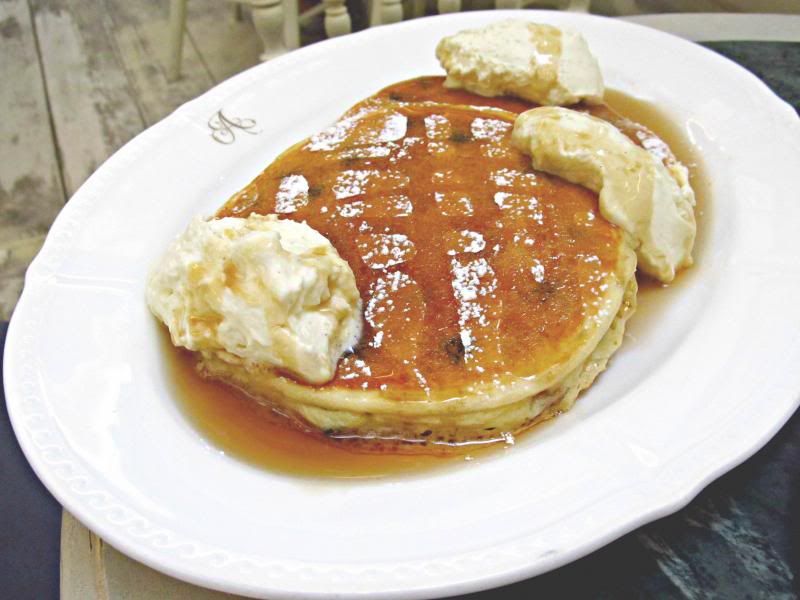 Blinis with blueberries and maple syrup - fluffy blueberry pancakes and a pot of Earl Grey tea to complete the meal.
390 Orchard Road
#B1-08/09/10C Palais Renaissance
Tel: +65 6735 6392
Mon - Sun: 11am to 10pm