[ADV] Bio-Essence Radiant Youth Essence
Have you ever wished for smooth moisturized skin not only on your face, but also on your hands and legs? Thanks to Bio-essence Singapore, I was fortunate enough to receive such a wonderful product to review! Bio-essence has always been on the mission to help women achieve better, healthier skin. Today, I will be reviewing on their Bio-essence Radiant Youth Essence with Royal Jelly & ATP.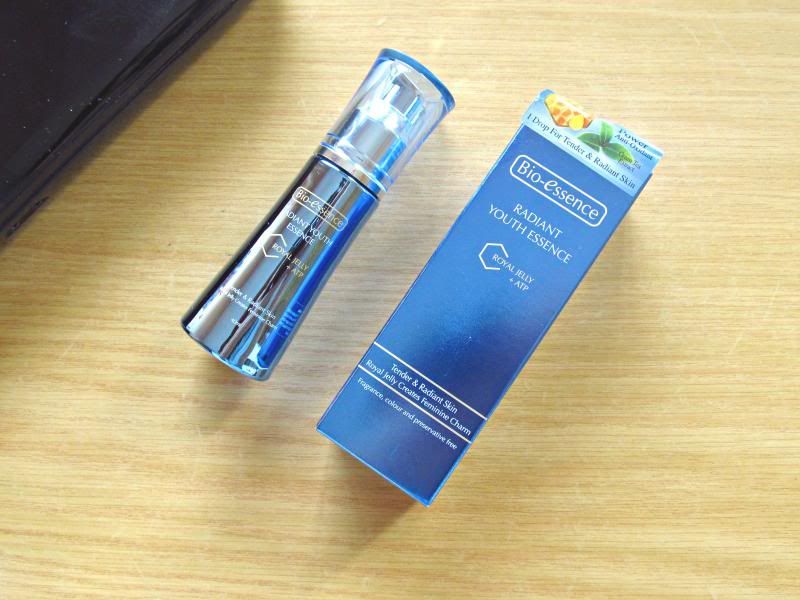 Facts about product
Radiant Youth Essence contains 95% Green Tea extract which provides superior anti-oxidant properties to protect skin against signs of aging. Intensively nourishes skin and locks in moisture, keeping skin smooth and supple.
Benefit of Green Tea Extract
Helps protect skin from harmful free radicals and helps fight the signs of ageing.

Benefit of Royal Jelly Anti-aging effects.

Benefit of ATP (Adenosine Tri-phosphate)
Helps to supply and communicate energy to skin cells like a continuous current, improving micro-circulation effectively to renew and repair skin.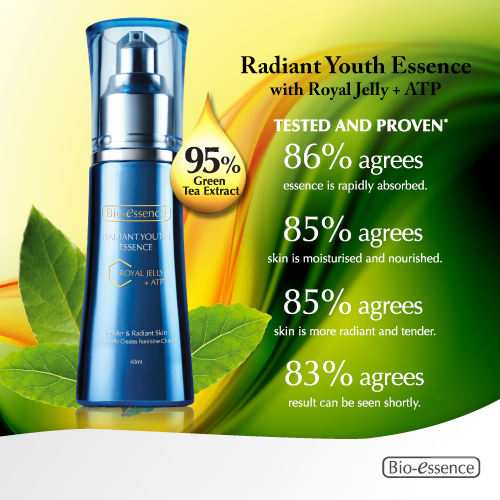 Review
When I first applied this product, the oily solution had me feeling a little disappointed as I am not comfortable using products that will cause my skin to feel oily. To my surprise, after I massage this solution for around a minute, the oil was gone. In replacement was my skin feeling smooth and looking slightly brighter. Most importantly, it does not have any awful or weird odor. I would recommend this product to my family and peers as it really helps to lock in the moisture within my skin and I can use this product on my hands and legs as well! I am so addicted to the smoothness level of my skin resulted from applying this product, I will definitely stock up this at home.
Product
- Bio-essence Radiant Youth Essence With Royal Jelly & ATP
Price
- $38.90/40ml
Place
- BHG, Giant, Guardian, John Little, NTUC FairPrice, OG, Robinsons, SaSa, Watsons