cafe
food
Lets catch up
May 09, 2014
Indeed, it's time to do some catching up. This space is definitely lacking on my daily updates. It has been almost 2 months since my Taiwa...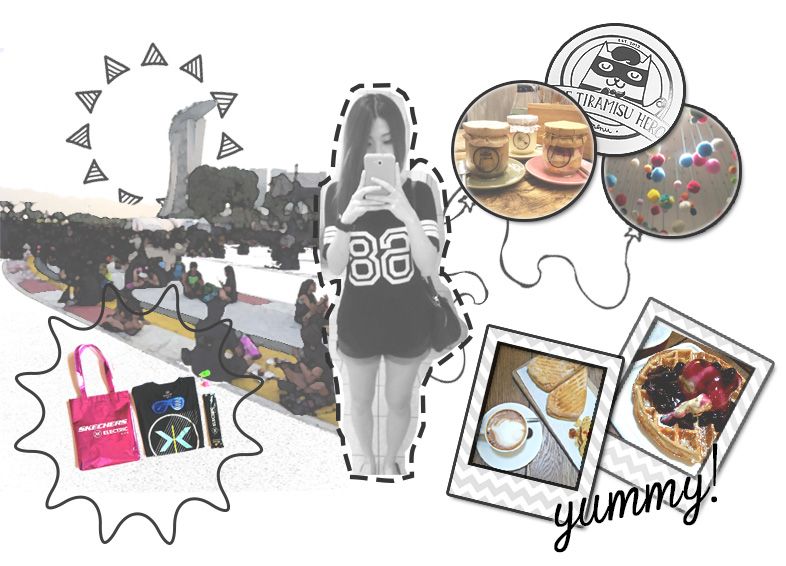 Indeed, it's time to do some catching up. This space is definitely lacking on my daily updates. It has been almost 2 months since my Taiwan trip and all the photographs are still silently waiting for me for blog about them, whereas the
girlfriend
has already started with the trip! I can be a really neglectful blogger at times. But the truth is (as always), life really had been hectic. I truly wish I had more than 24 hours.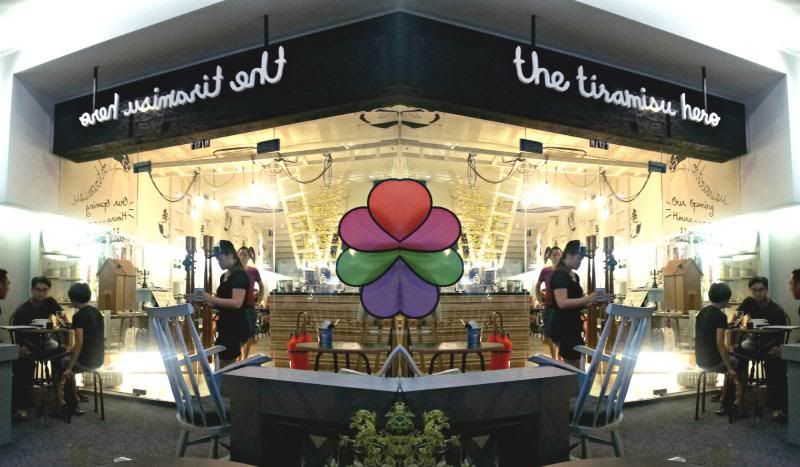 Some weeks back (thanks to S & B), I finally visited the renowned 'The Tiramisu Hero' café. The place was simply stunning and impressive. The lawn, the brilliantly designed and brightly lit interior as well as those hand drawn graphics of Sir Antonio on the walls; every little detail caught me heart even before I sank my teeth into their food.
When you're at The Tiramisu Hero, you obviously have to try out their signature item – Tiramisu. And so, we ordered 3 different tiramisu: Original, strawberry and chocolate to try out. I personally love the classic one to the others. I never say no to coffee and the aroma of the espresso greatly appeals to me. In addition to the chilled cream and cakey bite; it was a whole new level of heaven for my taste buds. Their chunky mushroom soup is one of the items you should definitely try! Majority of us agree that it was one of the best mushroom soup, and this was proven to be fact when we realized that it was the most frequently prepared order in the kitchen.
THE TIRAMISU HERO CAFE 121 Tyrwhitt Road Singapore 207548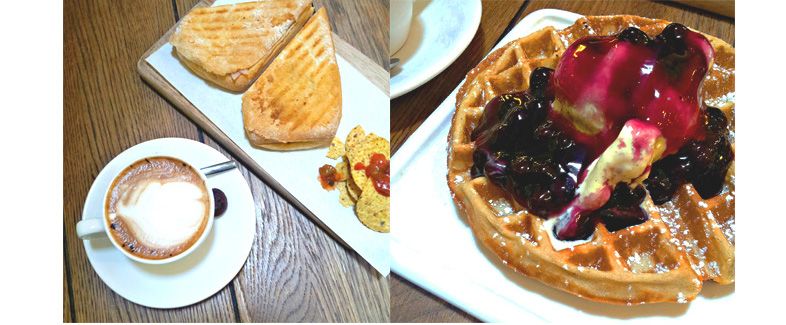 The heat of café hopping has notably risen through the years. I have caught the heat myself. In search of cafés, I came across Commune Café & Bistro No. 50 and bugged J to try it out with me. Commune is actually a furniture design and lifestyle company, the café is located beside their flagship store. Having seen way too many of pictures of their waffles and marvelous coffee arts on Instagram, I was clearly pinning high hope on it.
The café's dining area is actually situated at the link way of the mall. It seems strange and awkward for placing seats in such weird locations. But after settling down, I started to notice how pleasantly quiet the surrounding is. It seems to be the perfect spot to study, do some work or enjoy a book. We ordered their grilled chicken panini, waffle with a scoop of vanilla ice-cream topped with blueberry sauce and a cup of mocha with extra hazelnut blend. When the mocha arrived, I was so disappointed with the coffee art. It seems like a pool of unstirred cream, and the waffle was not crispy enough, it was rather doughy. Only the chicken panini was able to salvage our disappointment.
COMMUNE CAFE & BISTRO NO. 50 9 Raffles Boulevard, Millenia Walk, #02-50