beauty
Hair
Review
Sponsored
Review: Essential Sleeping Hair Mask + Leave On Serum
May 29, 2014
When I wake up every morning, this first thing I do is to look at myself in the mirror and it's never a surprise to see a woman with a head ...
When I wake up every morning, this first thing I do is to look at myself in the mirror and it's never a surprise to see a woman with a head full of tangled, frizzle hair staring back at me. If this scenario sounds familiar to you, read on because I have 2 magical hair care products to recommend you.
If you are a Japan brand junkie like me, then the brand Essential should not appear strange to you. Essential is well known for its hair care products that treat damaged hair, even up to the last 15cm. Their Nuance Airy series (shampoo, conditional & hair mask) is my favourite product and I have seen the wonderful results it left on my hair.
Now, are you ready for Essential's 2 new magical products?
When we toss and turn while in sleep, our hair rubs against the pillow and thus create friction (
Pillow Friction
) that will led to our hair cuticles opening up unevenly, causing the hair to be rough, frizzy or prone to tangle. All these damage are known as
Pillow Damage
. And the terrifying result of this damage is waking up with frizzy, unmanageable lion's mane-like hair (
Bed Hair
).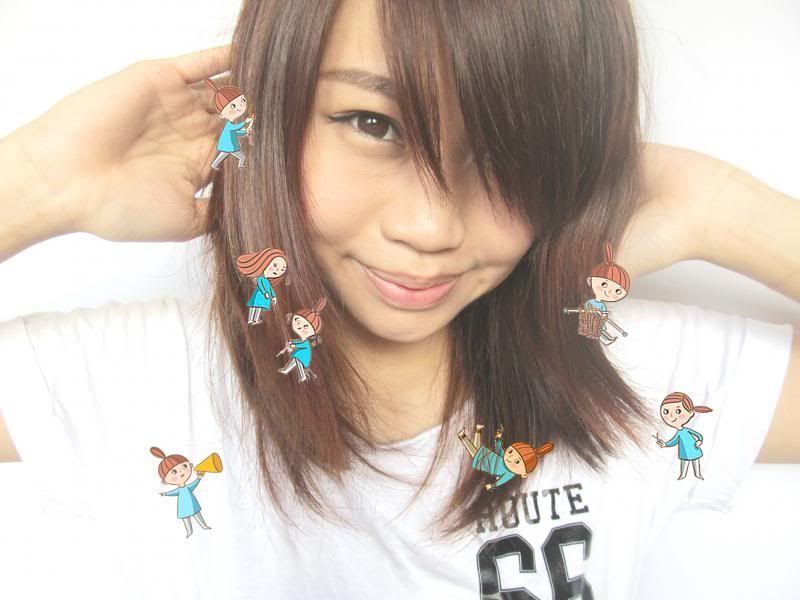 Personally, after a night of sleep, my hair is more prone to getting frizzy and tangled. My only solution was to wake up earlier than anyone else to wash my hair, blow dries it to make it smooth again. Indeed, it is a tedious daily routine. Thanks to Essential Singapore, I was introduced to the new Essential Sleeping Hair Mask which definitely made life easier for me!
To prevent waking up to bed hair, apply
Essential Sleeping Hair Mask
onto your hair before going to bed. This product comes in a non-greasy, milky texture, and it protects our hair by forming a protective layer between each of the hair strands and the pillow, preventing pillow friction! After applying this product to my hair, I woke up with more manageable and smoother hair. Now, I can comb through my hair (even with my fingers) without encountering any tangles! Plus, I really love the fruit fragrance it has.
Product
- Essential Sleeping Hair Mask (100ml)
Price
- $11.90
To maintain good hair for the entire day, apply
Essential Leave On Serum
onto hair before leaving the house. This product is formulated with cuticle protection ingredients that form a protective veil over the hair to prevent frizz and dryness caused by humidity and UV rays. This serum is colourless and appears to be slightly greasy; however the greasiness does not stay on the hair. After application, my hair seems more lively and the condition stays on for the entire time I was outside.
Product
- Essential Leave-On Hair Serum (60ml)
Price
- $11.90
Like Essential SG
Facebook Page
to let receive more updates and promotion. You can also get your free sample of Essential Sleeping Hair Mask
here
!
Win tickets to 2NE1's All or Nothing World Tour concert held at the Singapore Indoor Stadium on 28th June! Simply buy $10 worth of Essential products to qualify! Go to
www.essentialsg.com/2ne1
for more information.