Leading a hectic lifestyle and facing electronic devices all day long, we city dwellers are prone to experience health issues such as stiff shoulders, back pain, tired eyes and insomnia.
Having to meet deadlines, sometimes I can stare at the computer screen up till 10 hours a day. That clearly is very unhealthy for my eyes. When my body aches from work, I go for a massage or spa to relax my muscles. But when it comes to my eye, I rarely take any measures to ensure it receives enough rest.
If you experience similar problem like me, you will be delighted to know that MegRhythm; a well-known wellness brand in Japan, is offering a solution to help de-stress your eyes!
MegRhythm Steam Eye Mask helps to relieves and rest your strained eyes within 10 minutes. The eye mask comes in 4 variants – Unscented, Lavender-sage aroma, Chamomile-ginger aroma and Fresh Rose aroma. There are 5 pieces of eye masks in each box ($6.50 per box).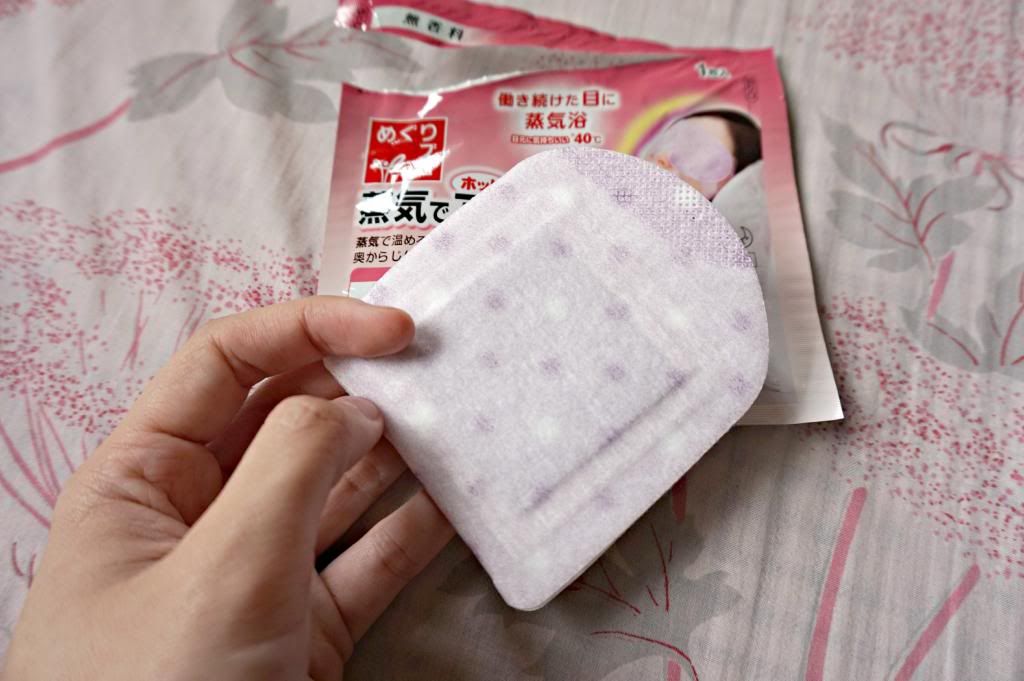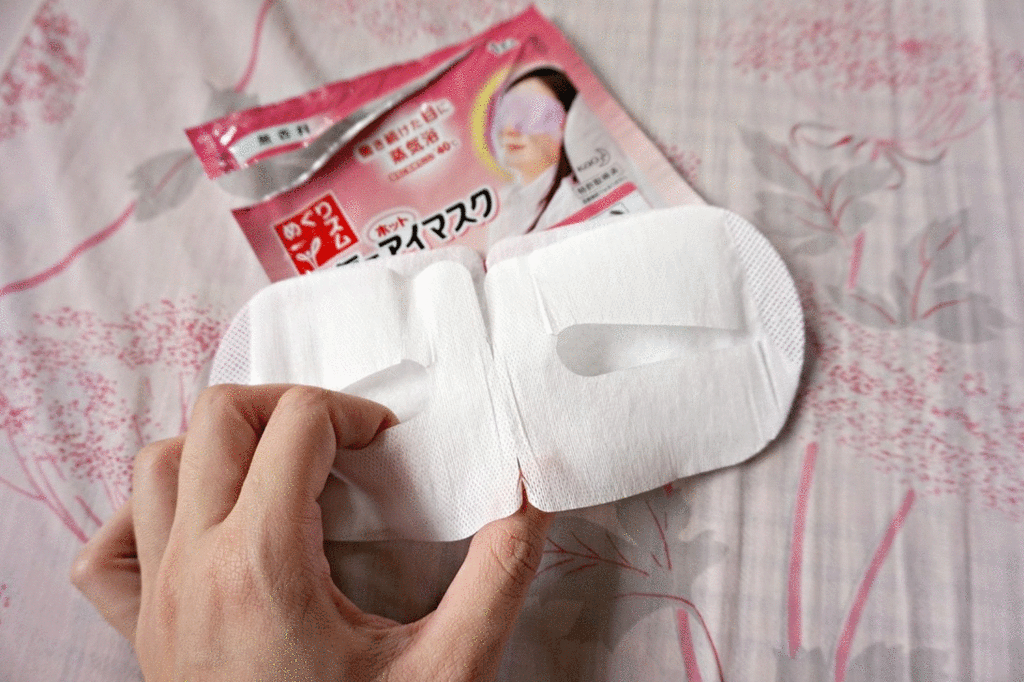 The eye mask are made portable so that you can bring them out to work, use them in between work on the computer, between household chores, relaxation before bedtime or even when you're travelling on airplanes!
Product Features:
Well designed all-rounded mask wraps your eyes gently
Ultra-thin material conforms to your eye contours
Ear loops prevent slipping and cater to usage in any position
Warms up immediately upon opening of pouch; convenient to use anywhere
Disposable mask makes it convenient and hygienic to use
The mask will give out a 40℃ heat that will soothes and relax your eyes. The video below will showcase the heating effect of the mask!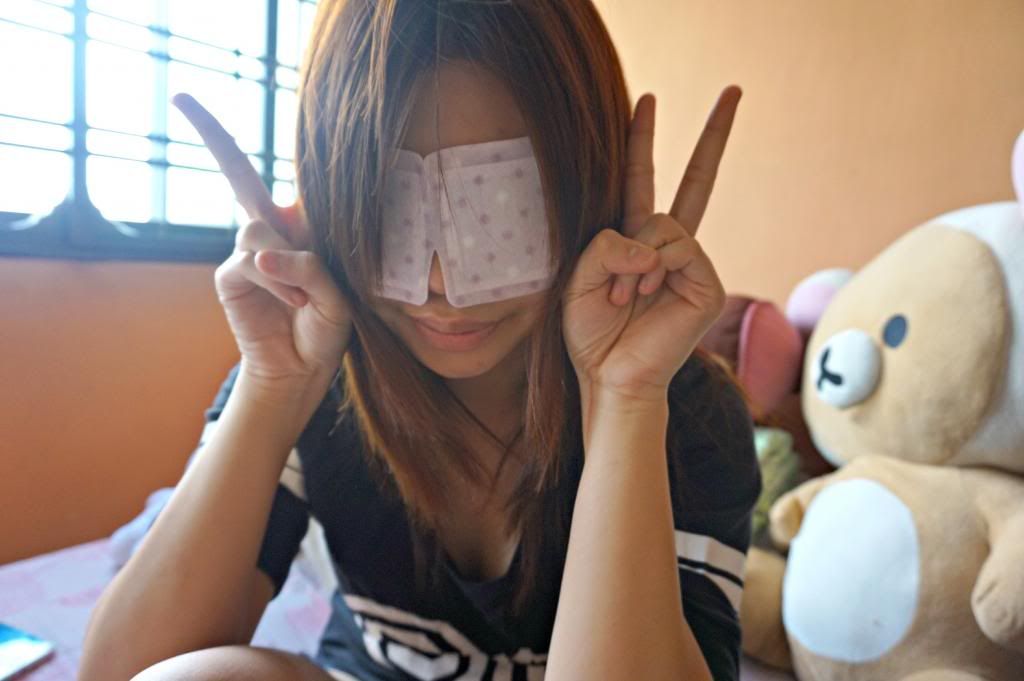 Review
Although the eye mask's function is similar to a heat pack, it is more convenience because I need not crack anything to start up the heat. Once I open the pack, the mask will immediately heat up. The temperature of the heat is just right for my eyes; the comfort of the heat circulates around, and the mild steam really relaxes my eyes. After 15 minutes of usage, the heat will slowly reduce.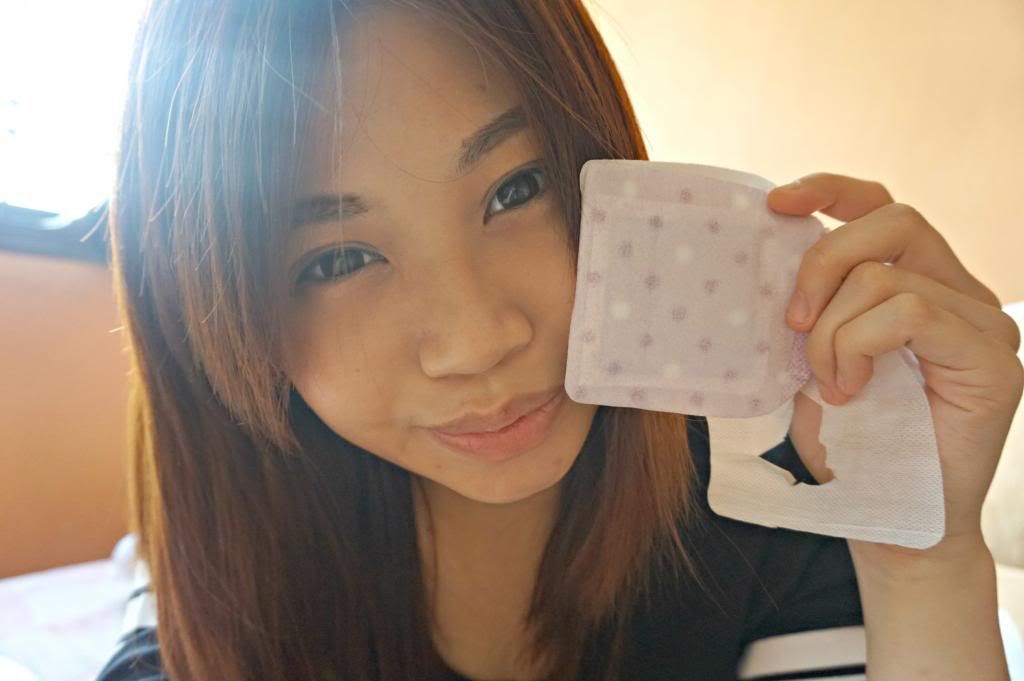 You too can experience the wonder of this eye mask! You can garnier more information and request for a sample at Kao website or redeem a sample from Samplestore!
Kao website:

http://web.kao.com/sg/megrhythm


Samplestore:

https://www.samplestore.com/product/details/2869/0/name-megrhythm-steam-eye-mask

MegRhythm Steam Eye Mask Instagram Contest! 1. Follow@MegRhythmSG on instagram
2. Share with us a photo of yourself using #MegRhythm Steam Eye Mask in the most unique position and tell us what you like about our MegRhythm Steam Eye Mask
3. Tag @MegRhythmSG & hashtag #MegRhythm in your caption And you can stand a change to win a Relaxation kit worth $50! * *Terms & Condition apply