Stateland Cafe
Last Saturday, we finally gathered after Sheryl went Korea for a 3 weeks holiday! We went for a satisfying meal at Sin Heng Claypot Bah Kut Teh before catching up at Stateland Cafe.
Girls will always do what a girl does. Lesson learnt: Picture taken from low angle makes me look terrifying. On the other hand, the girlfriend looks perfect in any angle.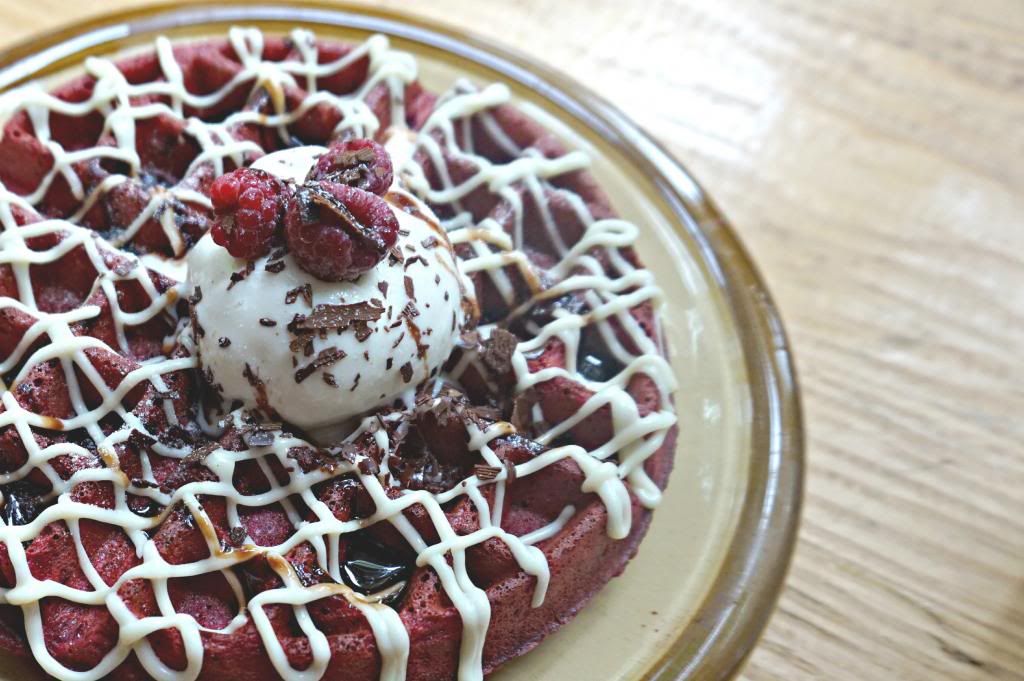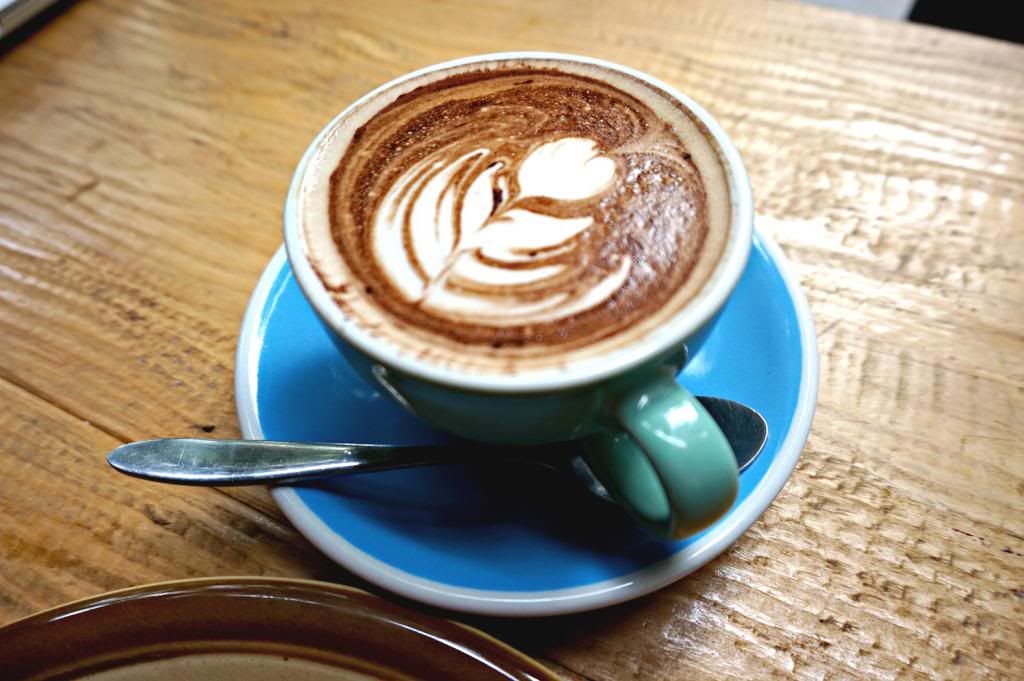 We ordered the Red Velvet Waffle with Ice Cream ($14.90) to share while I got myself a cup of Hot Mocha ($4.90). When I was first introduced to the Stateland Cafe, I heard so much praises for their Red Velvet waffle that I anticipate the day I get to try it. It was definitely a clever idea to incorporate a cake's flavour into waffle, and its appearance without doubt, brought out the appetite in me. This Instagram worthy waffle however, does not taste as good as it look and is slightly over priced. It wasn't as crispy or toasted as waffles should be. Since we visited the cafe on a weekend, I'd like to give them the benefit of doubt that probably, because the cafe was crowded, the staff had to rush into things. Hopefully, my 2nd try at the waffle would be better.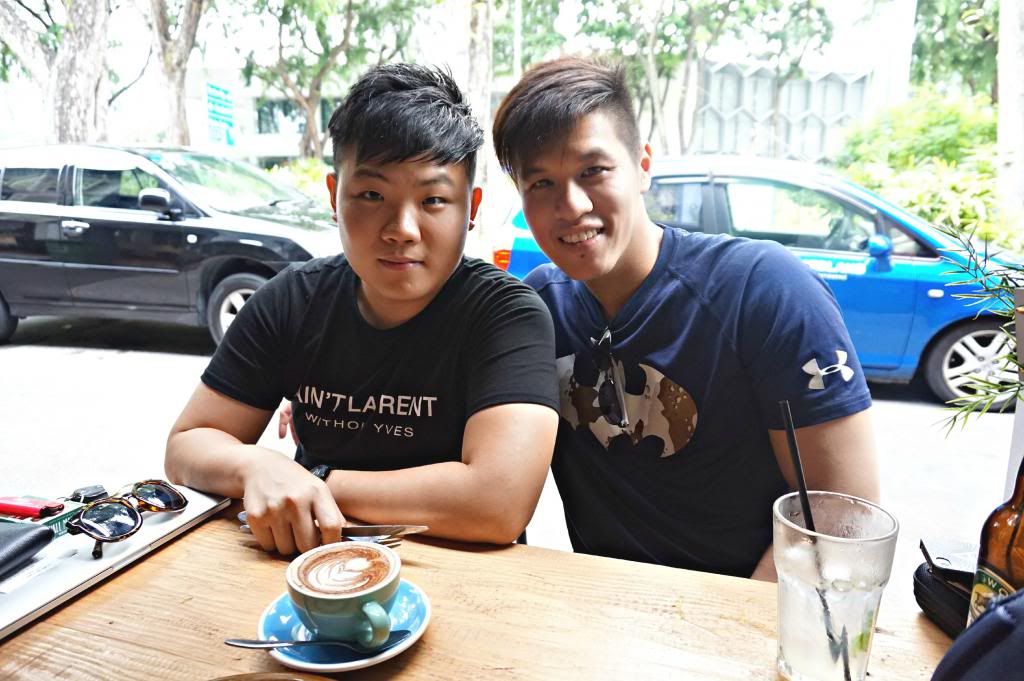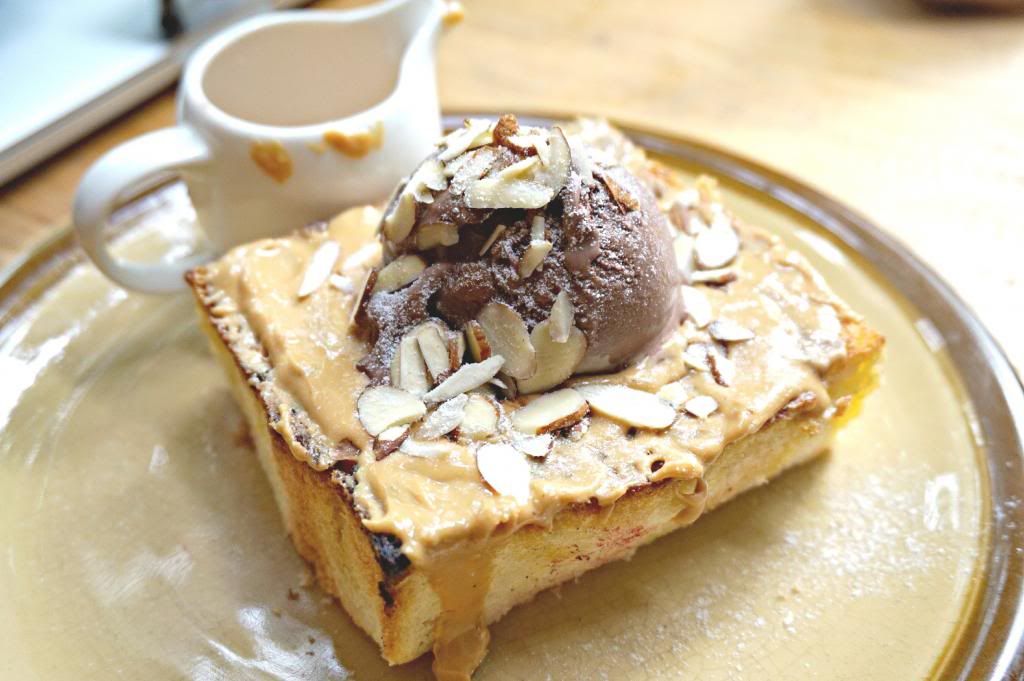 On the contrary, the Peanut Butter Honey Toast ($14.90) ordered by the boys was much much more yummy. The thick-cut toast had a perfect toasted crisp on the surface and is still soft inside. I couldn't make out what was inside the bread, but it had a crunchy texture like sweet rice krispies which made me wanting more after each bite. Not to mention how tasty the combination of peanut butter spread with sliced nut was. It would be better if they allowed their customer to choose their ice-cream choices, since I'm not quite a fan of chocolate.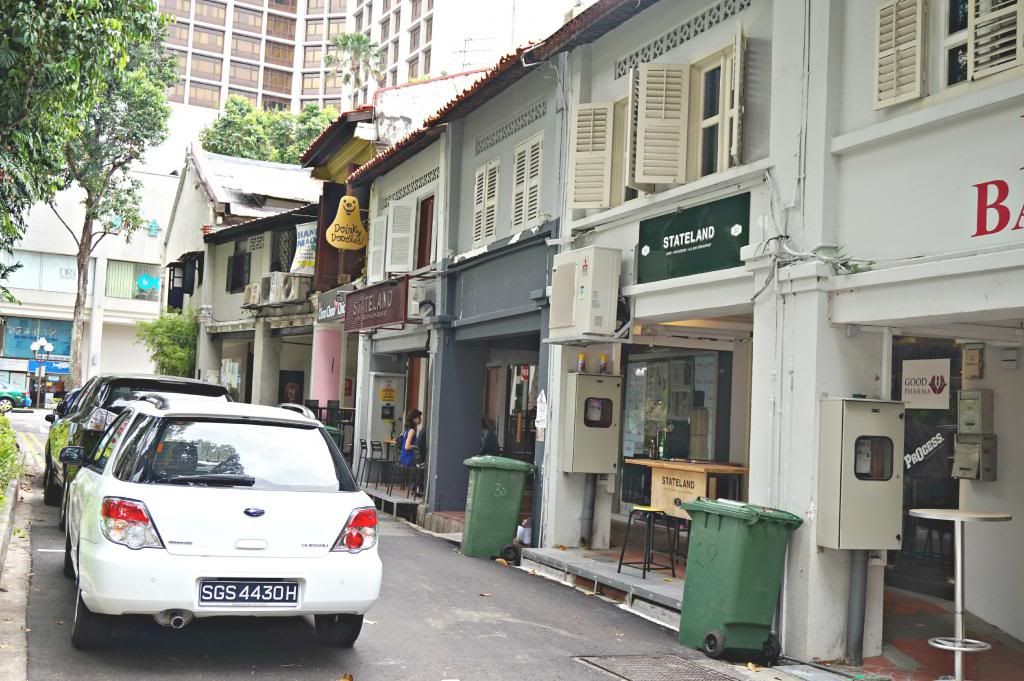 Stateland Cafe
30 Bali Lane
Mondays, Wednesdays and Thursdays: 12pm to 10pm
Fridays and Saturdays: 12pm to 12am
Sundays: 10am to 10pm
*closed on Tuesdays*