beauty
nivea
Review
Sponsored
Review: NIVEA Anti-Perspirant Whitening Happy Shave
October 13, 2014
When I was a teenager and played much more sports back then, I perspire easily and my body scent was obviously not pleasant. Like many norma...
When I was a teenager and played much more sports back then, I perspire easily and my body scent was obviously not pleasant. Like many normal humans out there, I resort to using deodorant; the roll-on type. It did help to lessen the after-sports odour but after a few tries, I felt that it was unhygienic to use roll-on deodorant; after each usage, gems or dirt could roll into the container and roll back on your skin the next time you use (yuck). I completely cut off the usage of roll-on deodorant after my peers add on to my horror by telling me how it could cause cancer or skin diseases etc.
Till today, I finally found my confidence in deodorant again!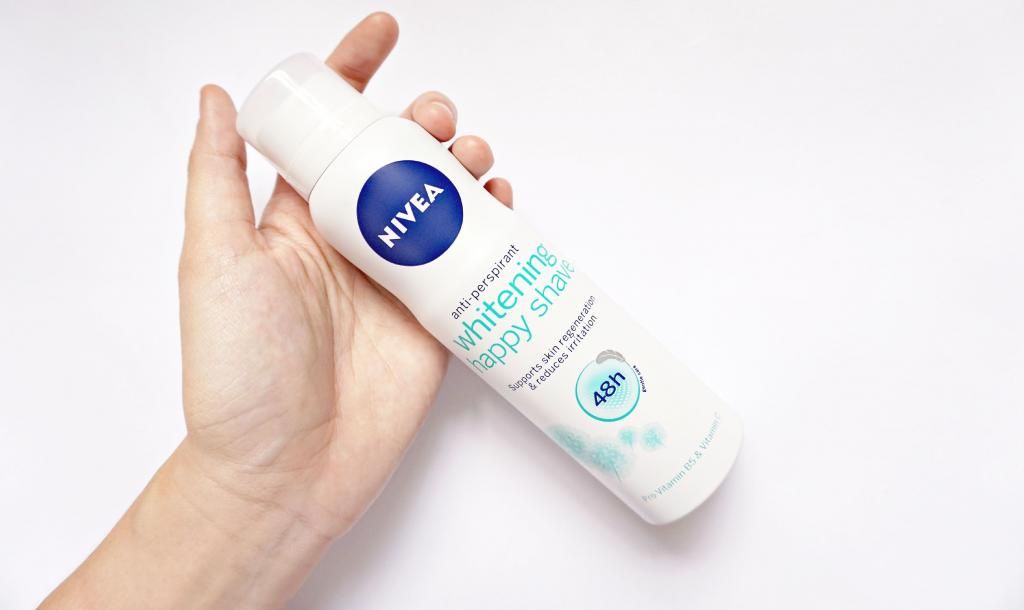 Nivea Anti-Perspirant Whitening Happy Shave is an anti-perspirant that goes beyond the essential to give users fairer, smoother, and healthier underarms. This product contains provitamin B5 and Vitamin C which helps to:
Whiten and smooth skin
Repair damaged cells
Reduce skin irritation from shaving
Support skin regeneration
Provide 48-hours protection again body odour and sweat
Even though I am currently attending IPL sessions, I'm still required to do self shaving between sessions. It is a known fact that shaving will cause small cuts on the skin, which in return will become rough and likely to get inflammation and pigmentation – causing the skin to darken.
Fortunately, this deodorant comes in a spray format which means there's no direct contact with the skin (yay!). Besides providing 48-hour of protection against body odour, the product also acts as a skincare for underarm – Provitamin B5 helps to promote wound healing (from shaving cuts), supports the formation of new cells and moisturize the skin. / Vitamin C protects the skin against radical damage, promote collagen formation and repair hair from shaving and plucking. Basically, it's a bottle of happiness for your underarm.
Verdict – I love the product for its spray format so there isn't much direct contact between the container and the skin. The product gives off a nice simple floral scent that isn't over powering, and will not cover/mixed up with my own perfume scent. The solution is cooling to the skin and dries up quickly upon spraying, which does not make the skin feel uncomfortable. After 8 hours, my underarms still feel fresh and perspiration is reduced. The only inferiority of this product is the times of usage it is available for; product tends to finish faster through spraying.
Product
- NIVEA Anti-Perspirant Whitening Happy Shave
Price
- $9.10 (150ml)
Place
- All personal care stores & supermarkets (eg. Watsons, NTUC FairPrice)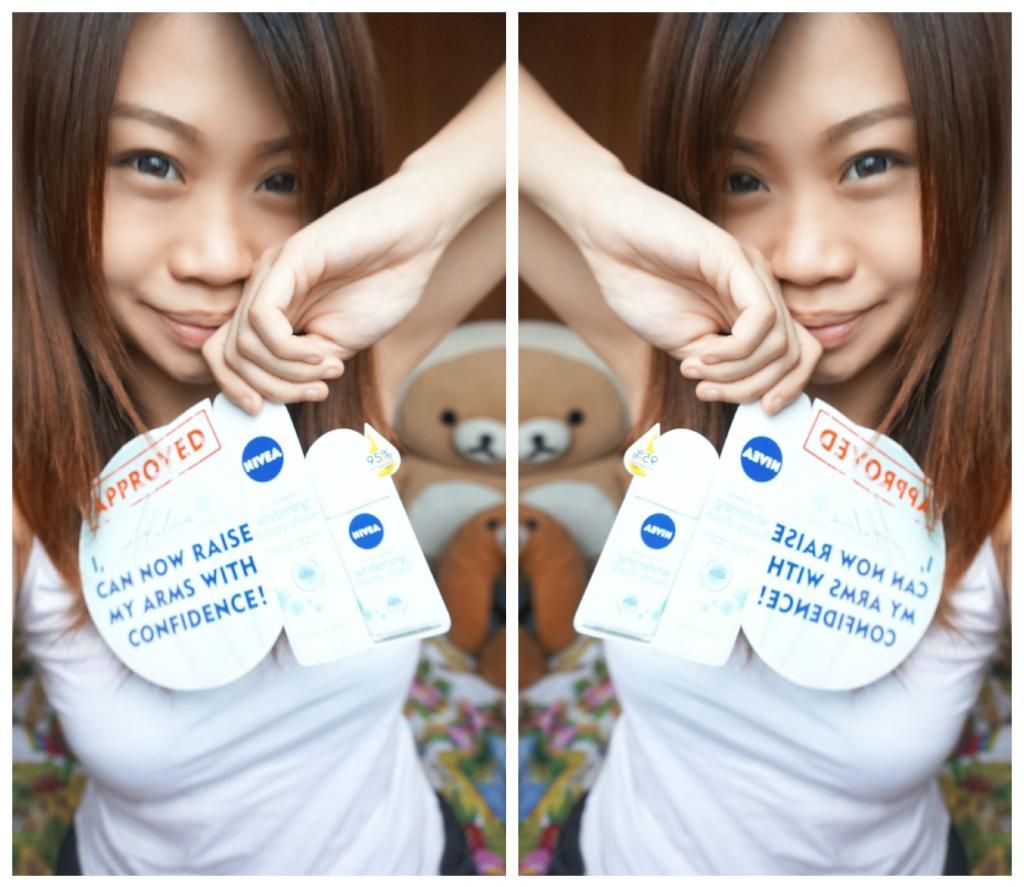 "I can now raise my arm confidently when I'm in sleeveless clothings!"
NIVEA Happy Shave Instagram contest
To participate in this contest, participants have to pose with the Nivea brochure with their signature on. The grand prize goes to the participants with the Best Instagram Review on
what personal situation they can raise their arms with confidence, now that they have used Nivea Happy Shave
.
The winner gets shopping vouchers worth $400 ad 2 consolation winners will each win Nivea hampers worth $100. This contest will commerce from 26 Sep to 30 Oct!
Good luck!