Supply & Demand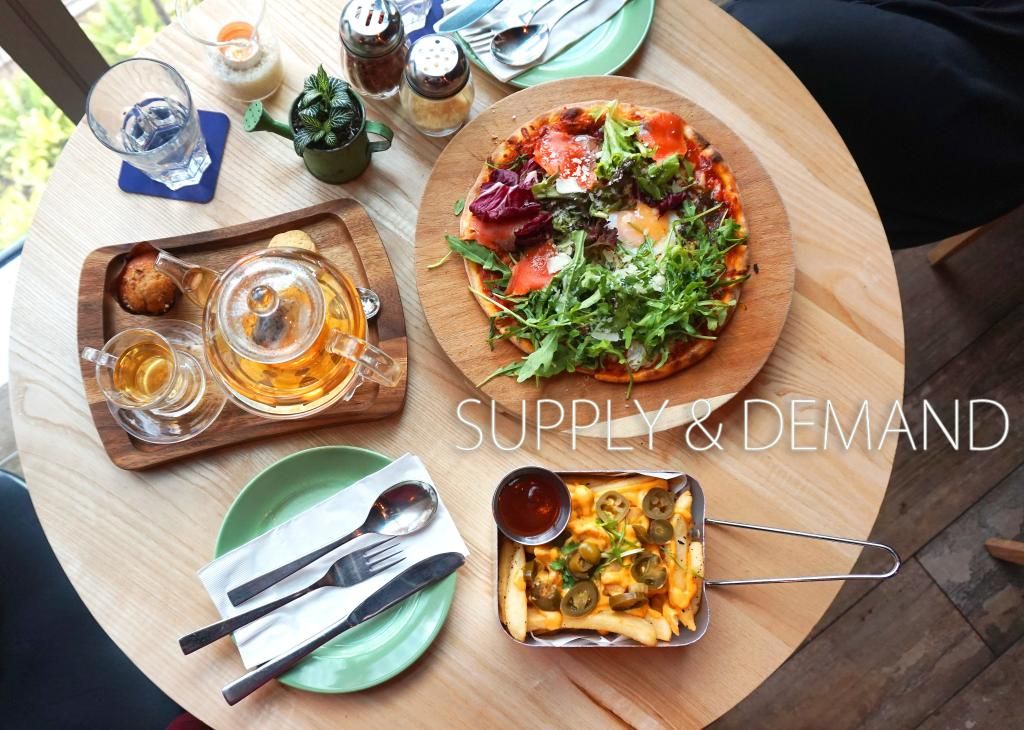 I remember chancing upon this Italian bistro when Orchard Gateway official launched. Unfortunately, it was lunch break and the restaurant was close for staff lunch. That wasn't the only occasion that I missed the chance to dine there. The 2nd time, arrangements were made with friends to try out their food and again, we bumped into their lunch break. It was almost as it I wasn't fated to get a taste of their highly raved pizza.
Thanks to the girlfriend who has connection with the people from S&D, we were able to score ourselves a private dining space by the window in no time.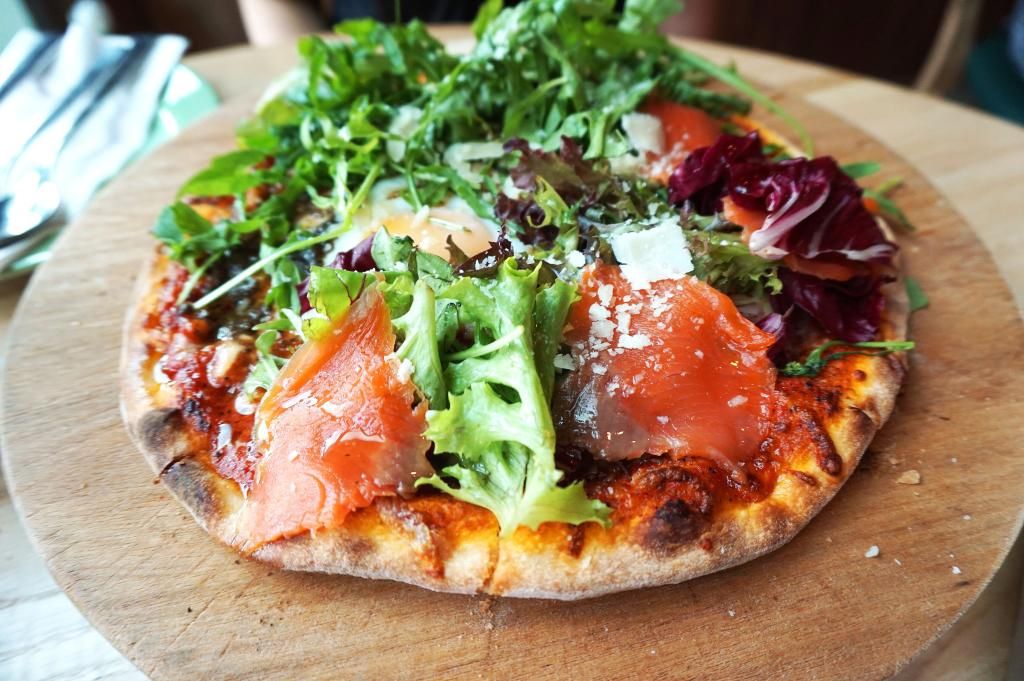 This is our order of 9 inch thin crust pizza ($18), with an additional top up of $3; we made it into a pizza with 2 different flavours. The girlfriend recommended Truffle and Egg while I went with my favourite – Smoked Salmon for the other half. The fragrant aroma of truffle oil undeniably made my mouth watered.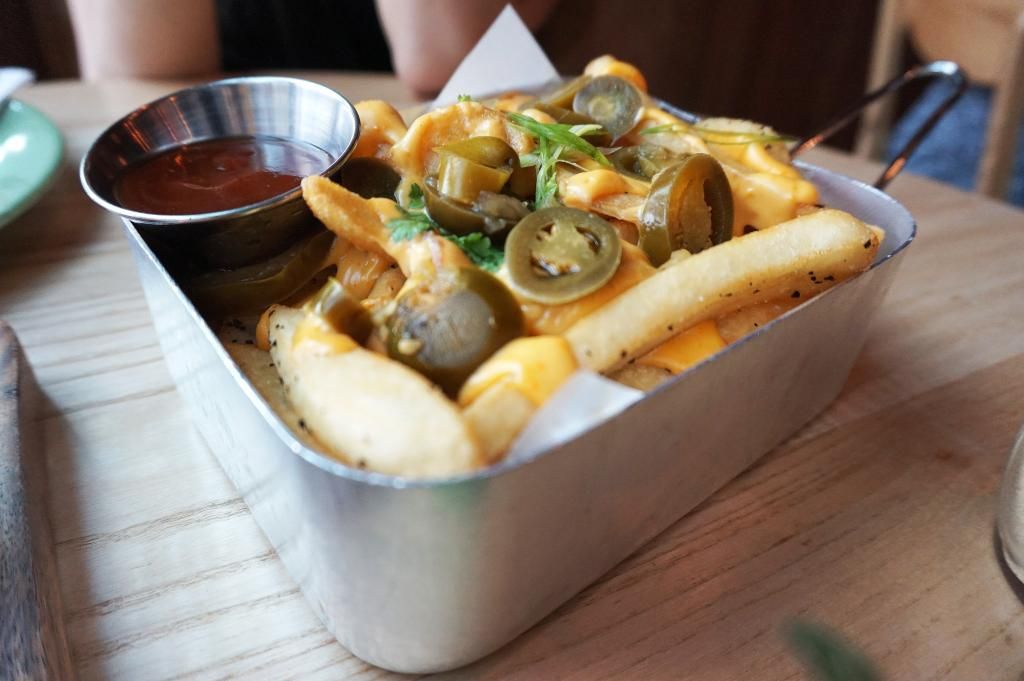 I hardly turn down anything cheesy. This is why I had to order their Fries with a Side of Guilt ($14). Thick cut chunky fries drizzled with aged cheddar sauce, shaved parmesan, topped with Jalapeno peppers served with BBQ sauce. I definitely felt guilty after finishing it. I was cheating on my diet and muscles haha.
Dining at such a beautiful place with a touch of nostalgia and retro-chic, how can one not have a cup of tea to complete the meal? For that, I placed an order for Wild Apple Ginger white tea (9.90/pot). The mild bitter-sweet apple tea came with a tint of gingery taste which was both refreshing and thirst quenching. It will definitely pair well with a slice of cake, but my stomach was too full to take in any more food. Maybe next time.
Supply and Demand 277 Orchard Road #02-13/14 Orchard Gateway Singapore Open daily: 10am - 10pm