hotels
Phuket
Travelogue
Phuket Trip / Day 1
December 26, 2012
  " Flew across the sea with nothing but a heart fully filled with love and excitement. To the tropical exotic island I go,...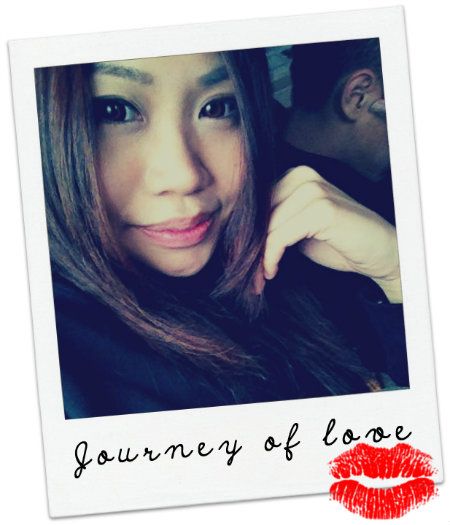 "Flew across the sea with nothing but a heart fully filled with love and excitement. To the tropical exotic island I go, hand in hand with the man I love so long. Loving gazes and pounding hearts, we step on a journey that brought us closer than ever and never apart."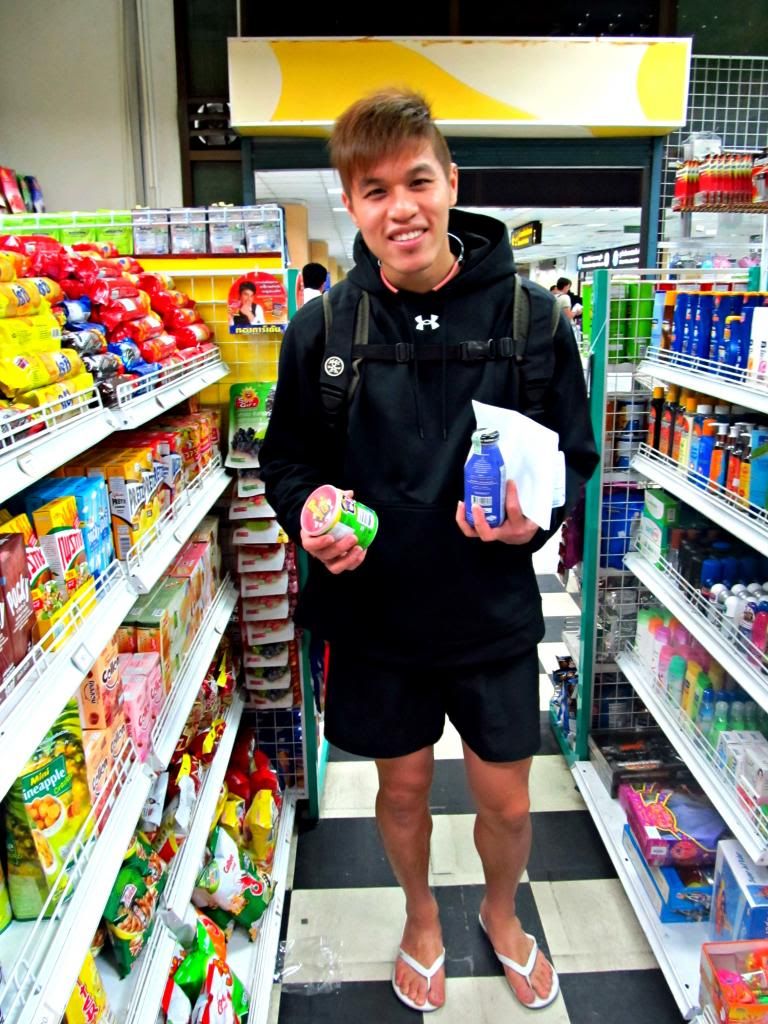 After we touched down at Phuket airport, the first thing we did was to visit the mini mart and get our supplies of fresh water and some bites to last us through the journey to the hotel. J looked really exhausted because he was working the morning before we flew. Poor boy :(
At the luggage collection point, you will notice a booth giving out free SIM cards, yes free. We regretted not taking more of it because there's credit inside. Not a huge sum of credit but enough for you to last a few days, cost saving. Besides, no one seems to notice the mountain of free SIM cards chucked there. So if you're planning on a trip to Phuket, don't forget to get these free SIM cards!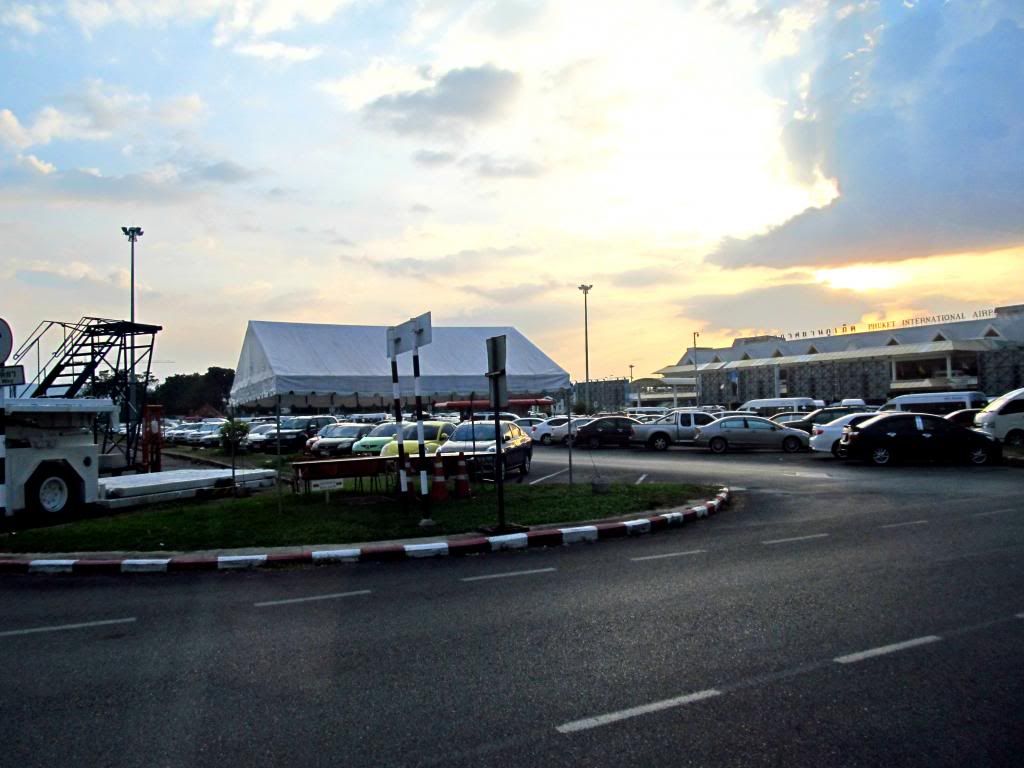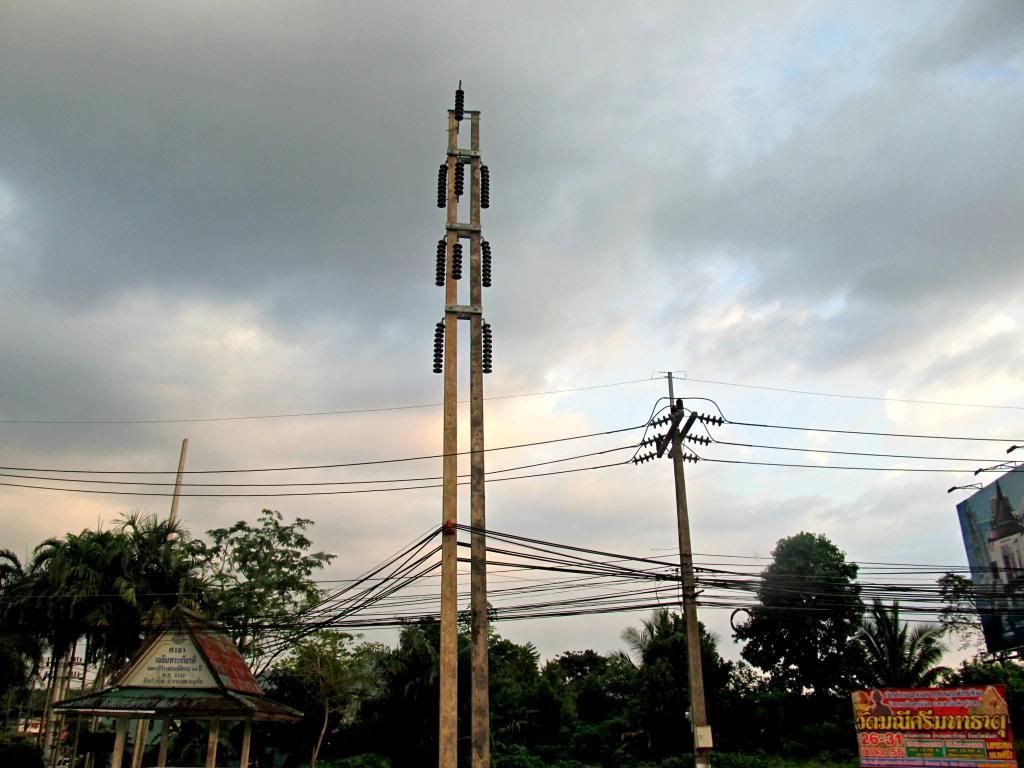 The weather looks a little unpromising on our way to the hotel, dark clouds were gathering but we arrived safely. Our accommodation for the entire trip will be at Royal Palm Beach Front Hotel, where the famous Patong Beach is just right across us.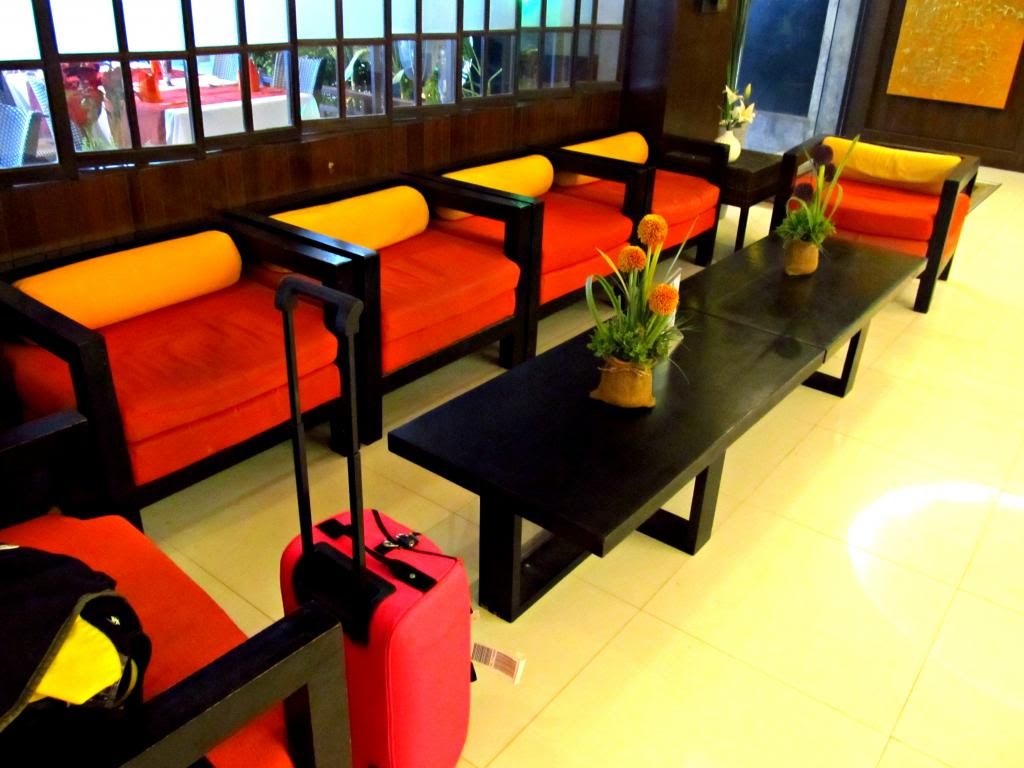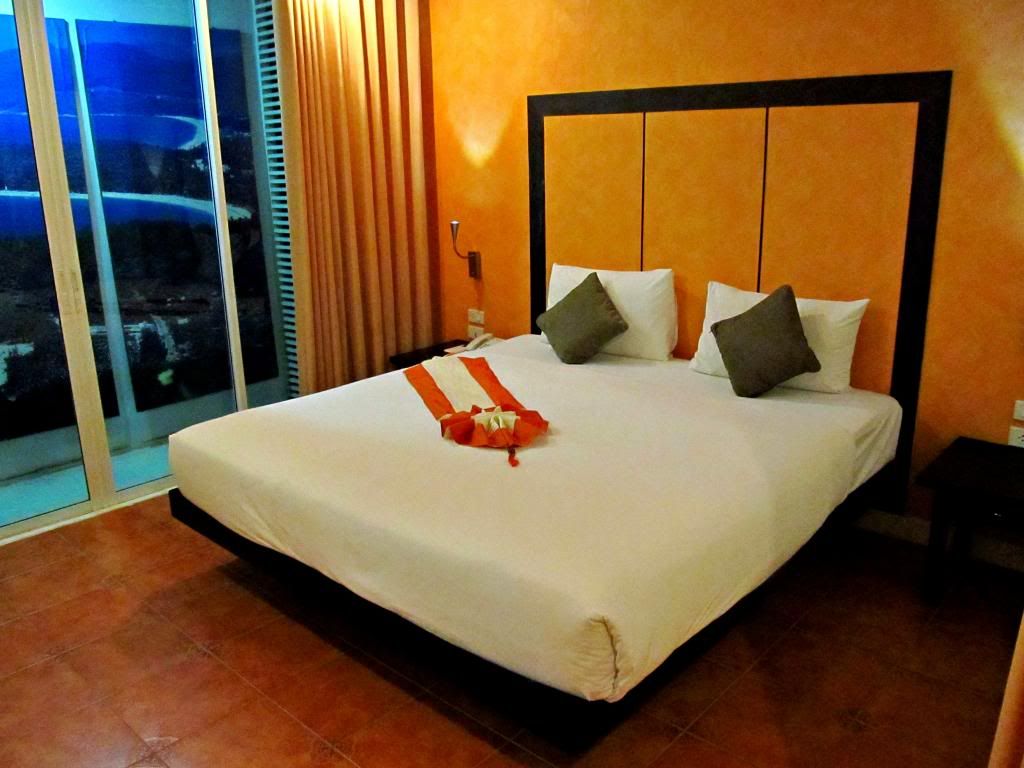 We got ourselves the Deluxe Room and was surprised to see that there was no windows, and the scenery outside the balcony was replaced by fake posters of the beach. We had a good laugh over it and quickly settle all our belongings before heading out for dinner. A comfortable bed and usable toilet is enough for us, since we will be out all day exploring the island.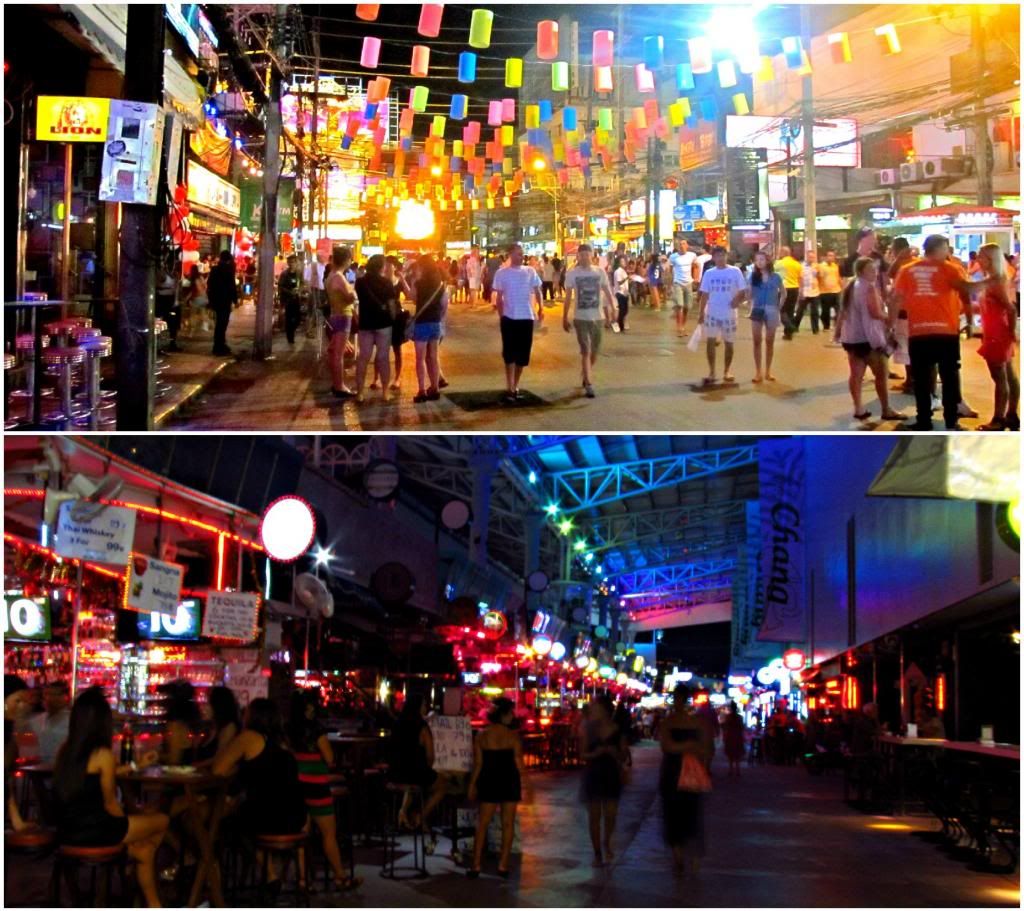 Everyone knows that Phuket comes alive only at night. It's like a magical spell cast on the town that whenever night falls, people starts to gather at the streets. Performers, lady boy shows etc. Every night is like a festive season, the strange yet wonderful situation I was glad to be involved in.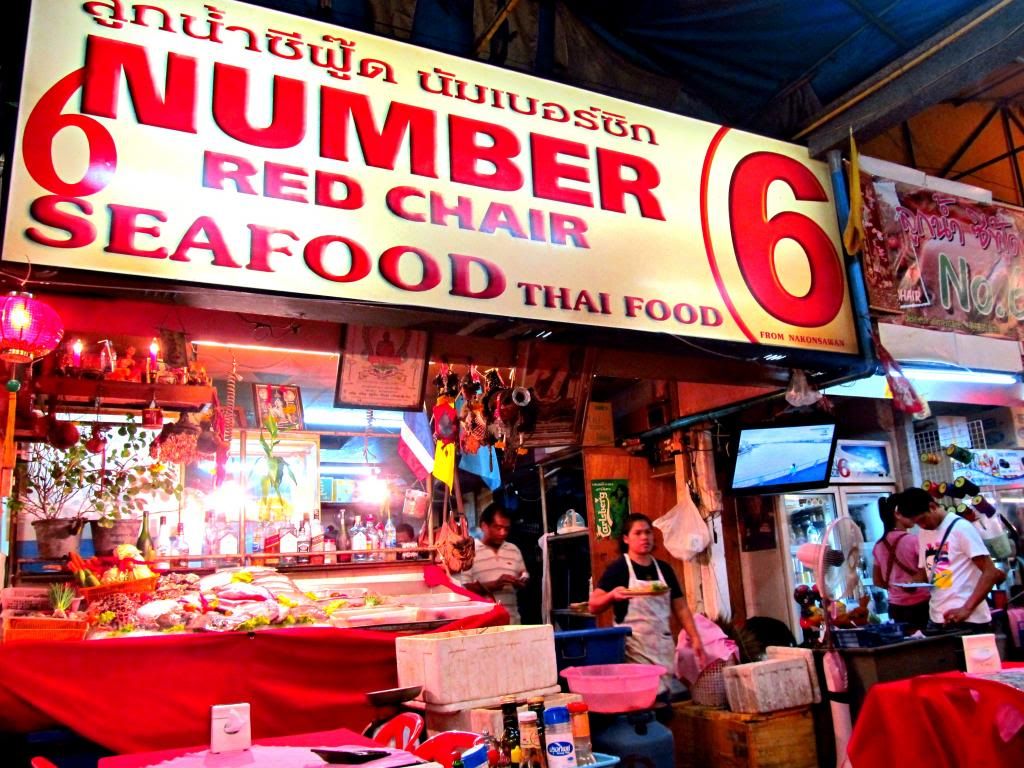 Walked through the entire Bangla Street to find for this Thai restaurant recommended by J's sister but we couldn't find it so we settled our dinner with "Number 6 Red Chair Seafood Thai Food". The entire meal sums up to only SGD30+, way cheaper than our local "煮炒" (Zhi Char). and mind you, their seafood all comes in XL sizes!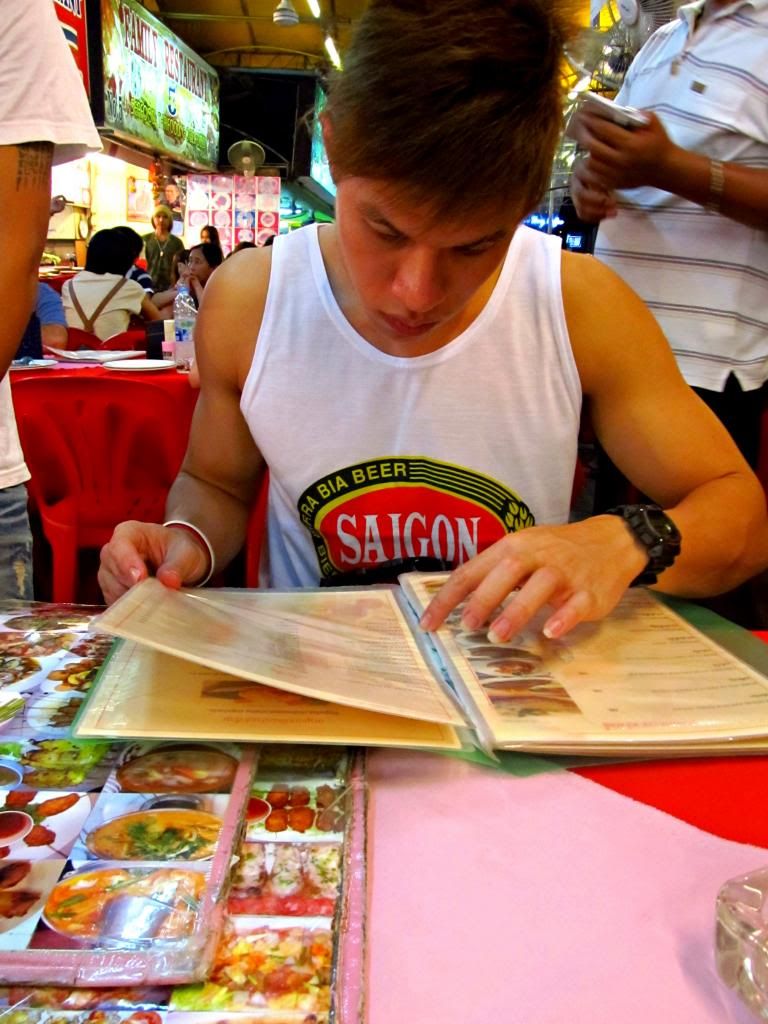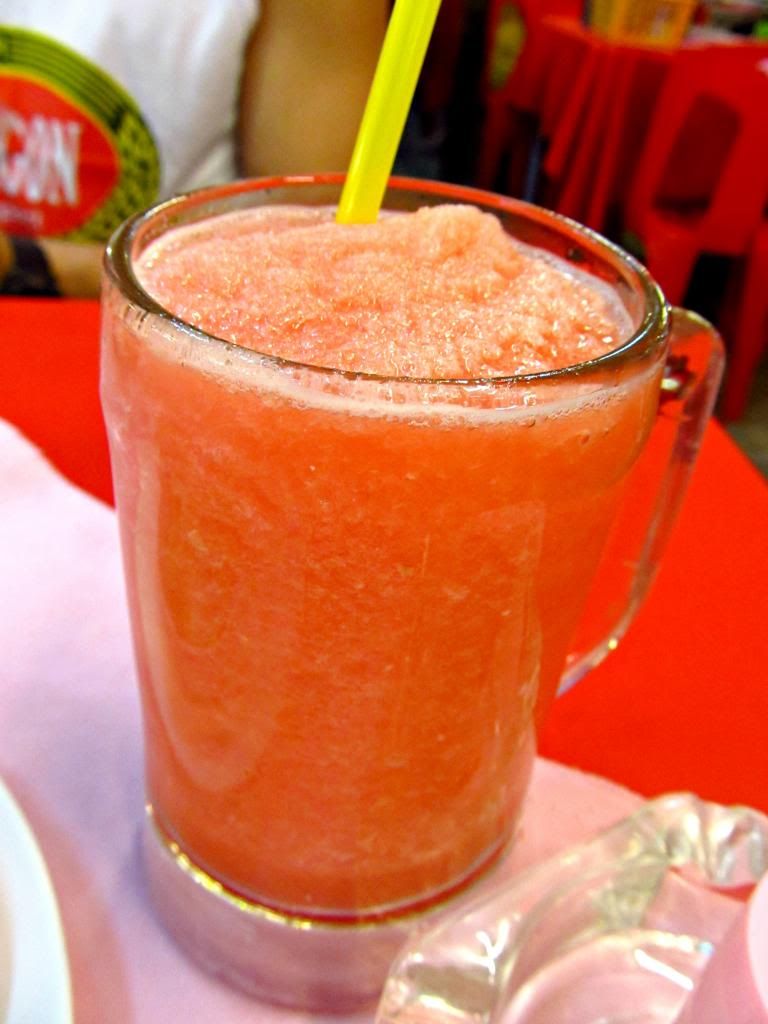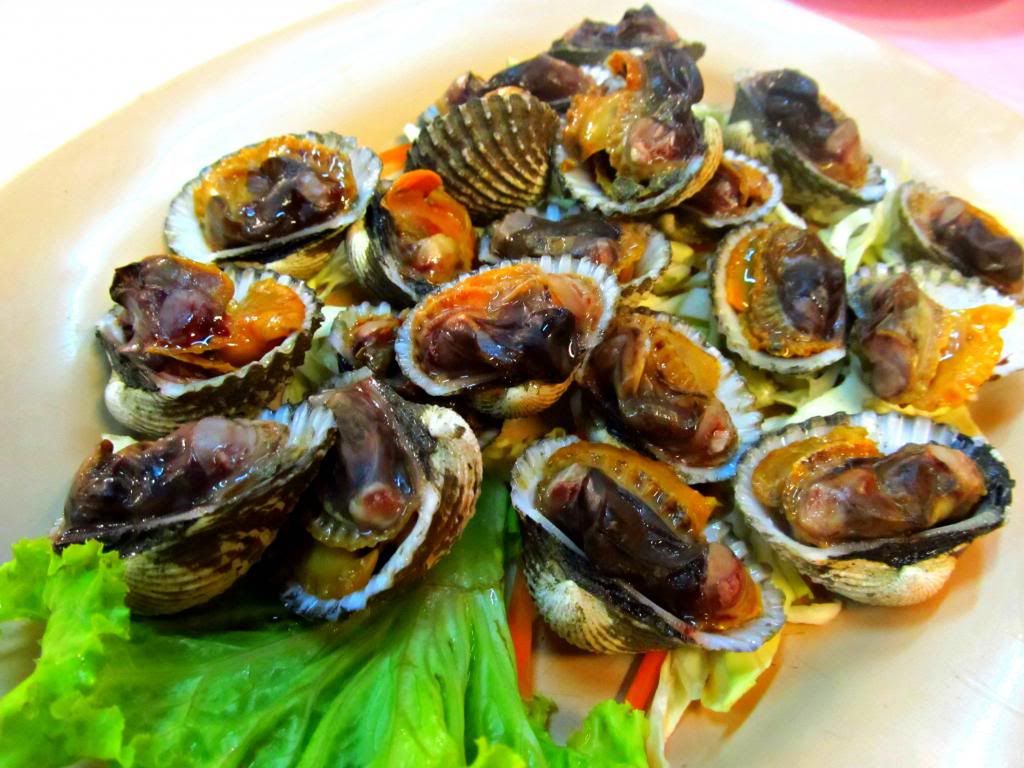 La La
BBQ Prawns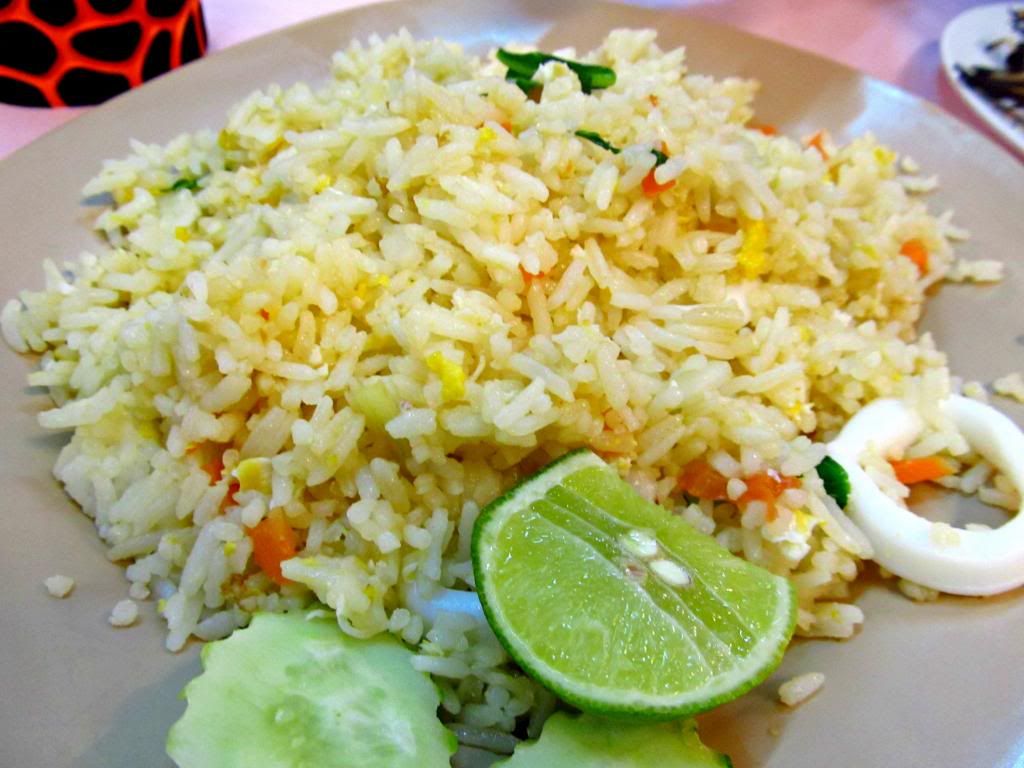 Seafood Fried Rice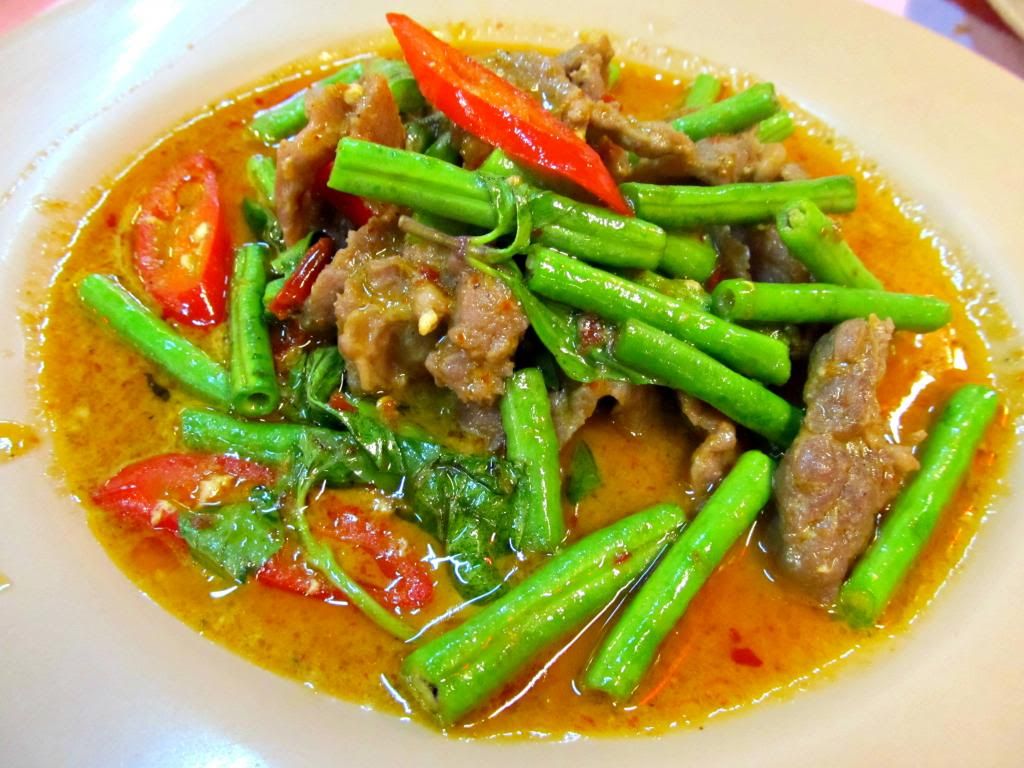 Curry Beef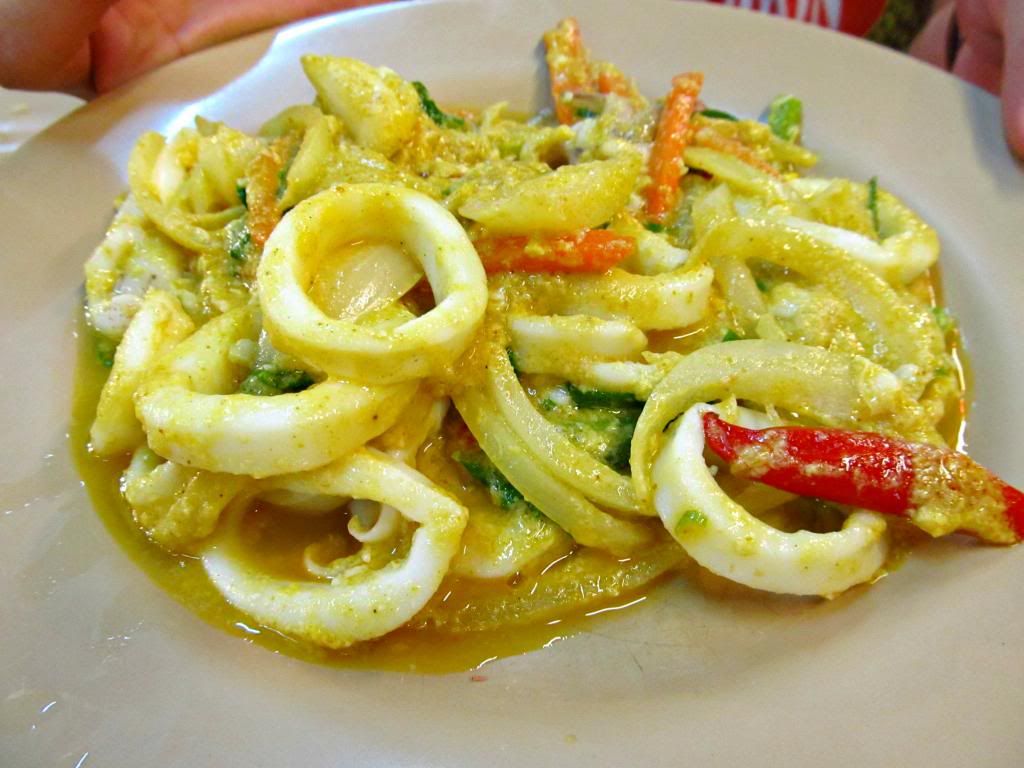 Sotong
To end the meal with a sweeter note, all customers are served complimentary fruits plate! What nice hospitality isn't it?
Phuket seems a little too complicated and confusing for first timers like us. The map wasn't much of a great help either so we took our time walking around, pretty brave I would say :) and we found the Jungceylon shopping mall!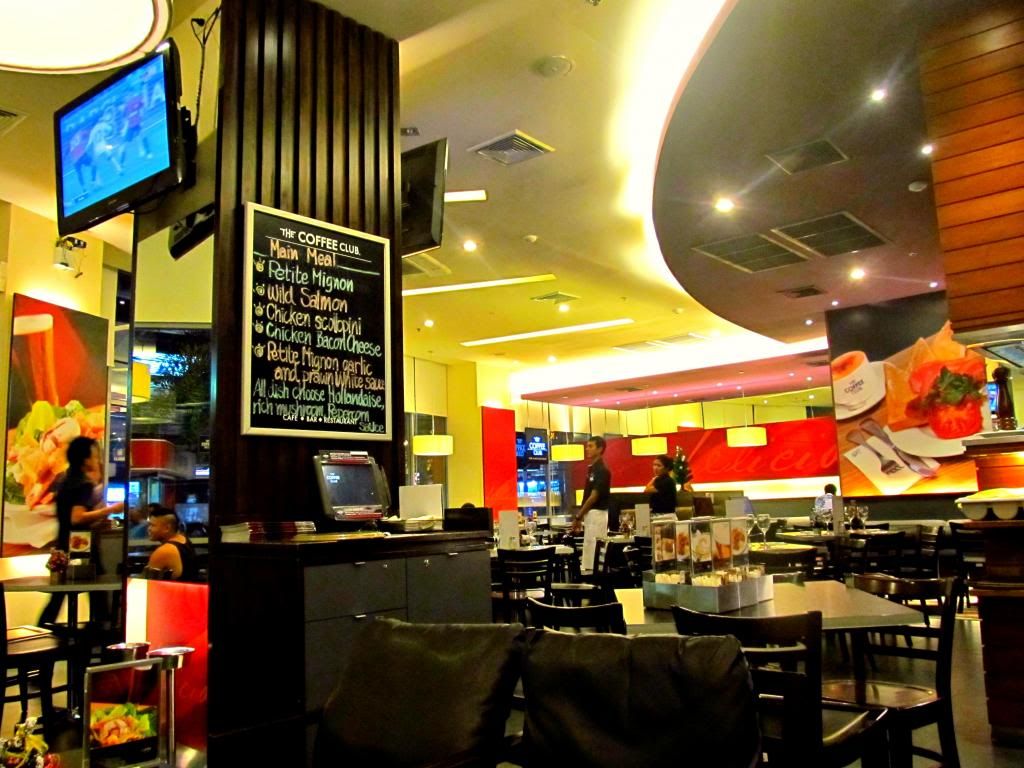 Chill at The Coffee Club after doing some shopping. The staff there are really well-mannered and smiley.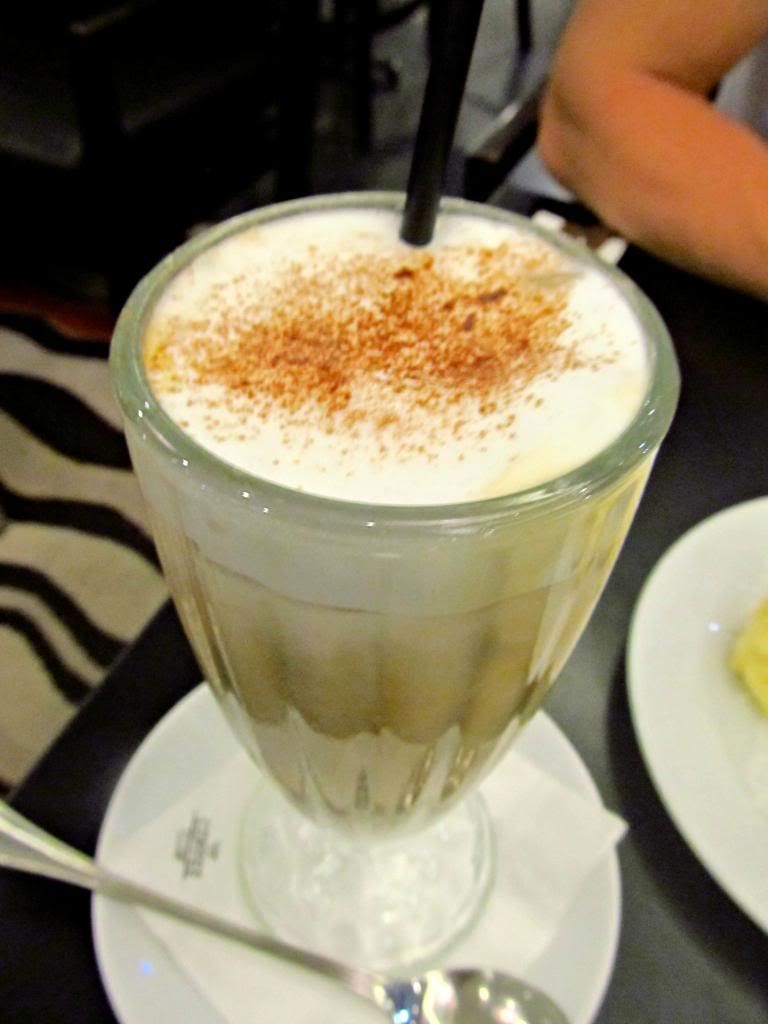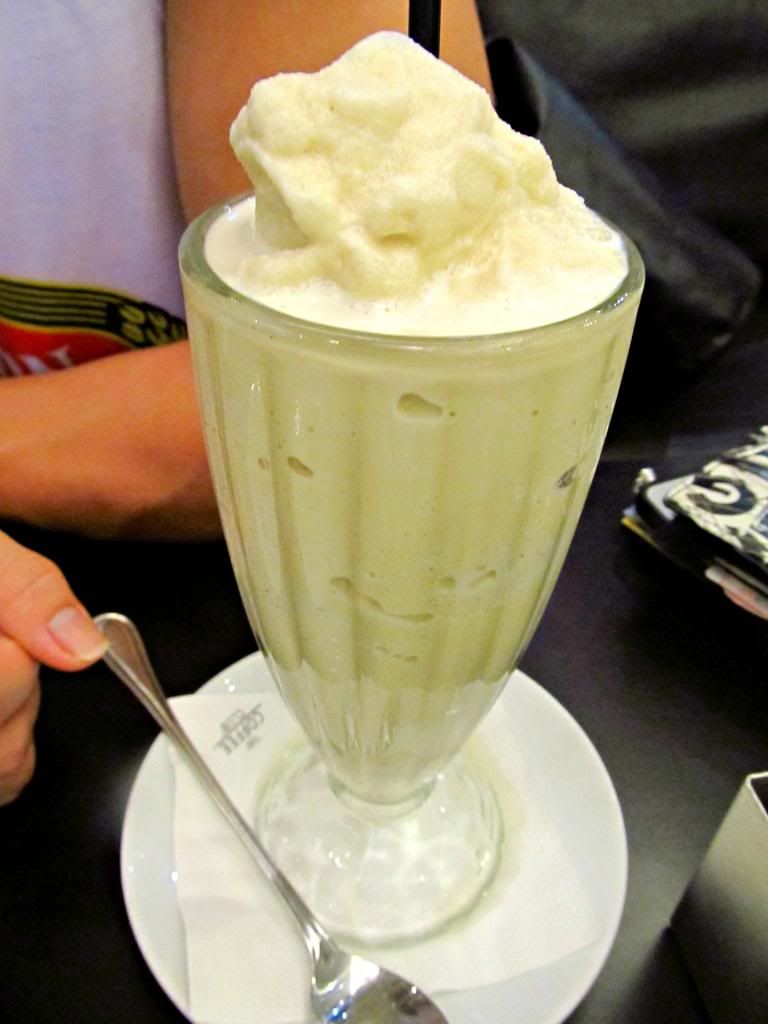 Was enjoying my cappuccino when the manager walked over with a lighted cake in hand. Without having time to react or process what was going on, birthday song were sang, staff were clapping hands and my dearest boy was smiling in my face. So the clock finally strike midnight and it was my birthday, I totally forgot about it. Love my baby boy.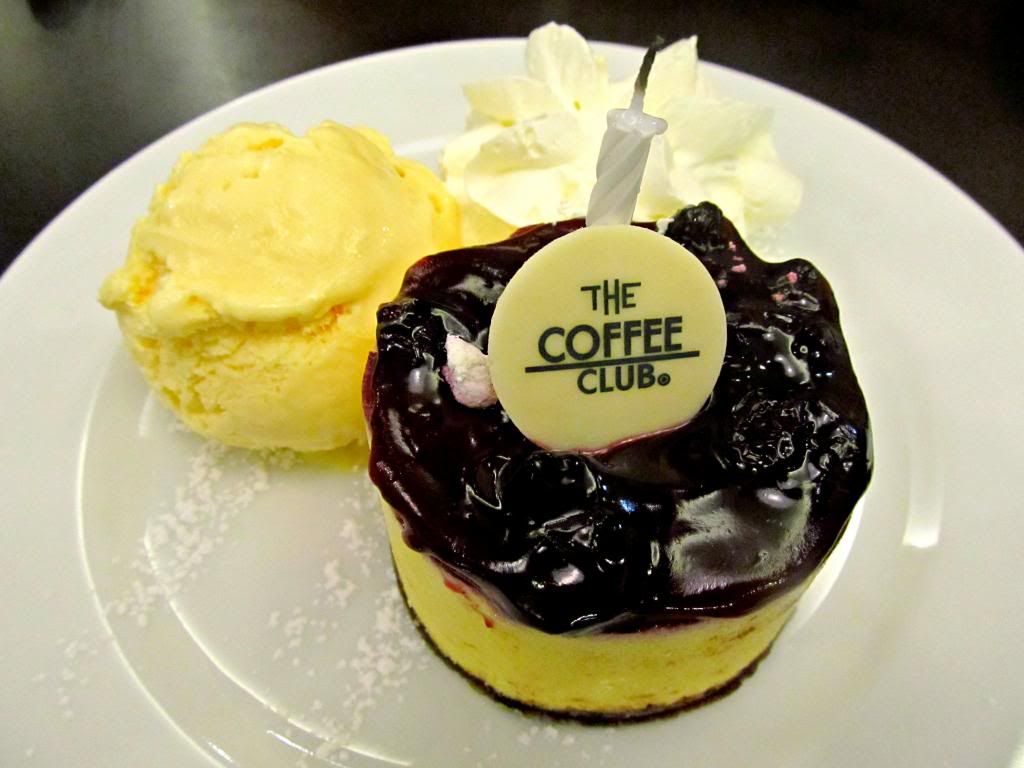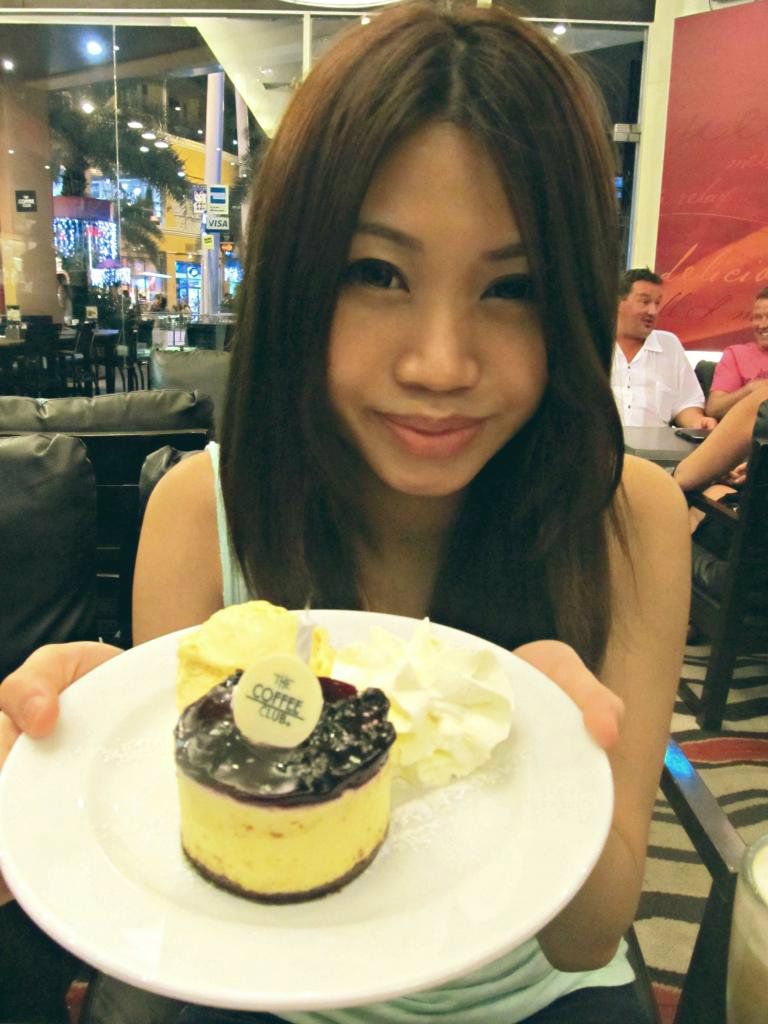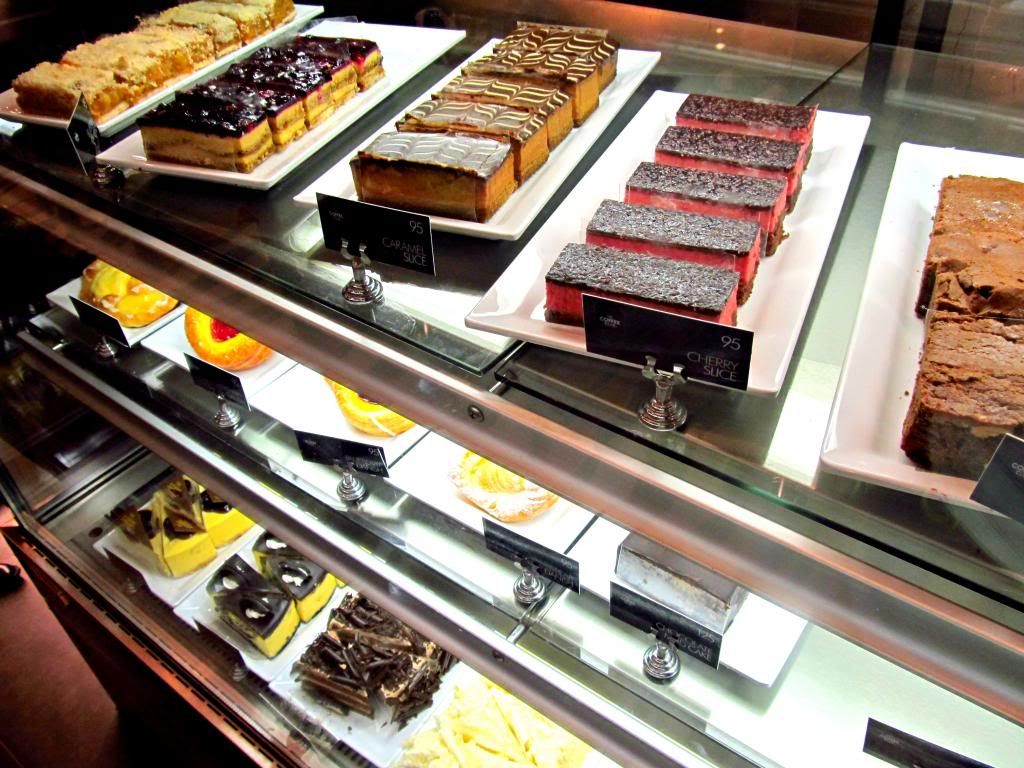 Headed down to the nearest Family Mart to get some cup noodles and fresh water before heading back to the hotel. You will tend to spot Family Mart outlets around Phuket more than 7-eleven.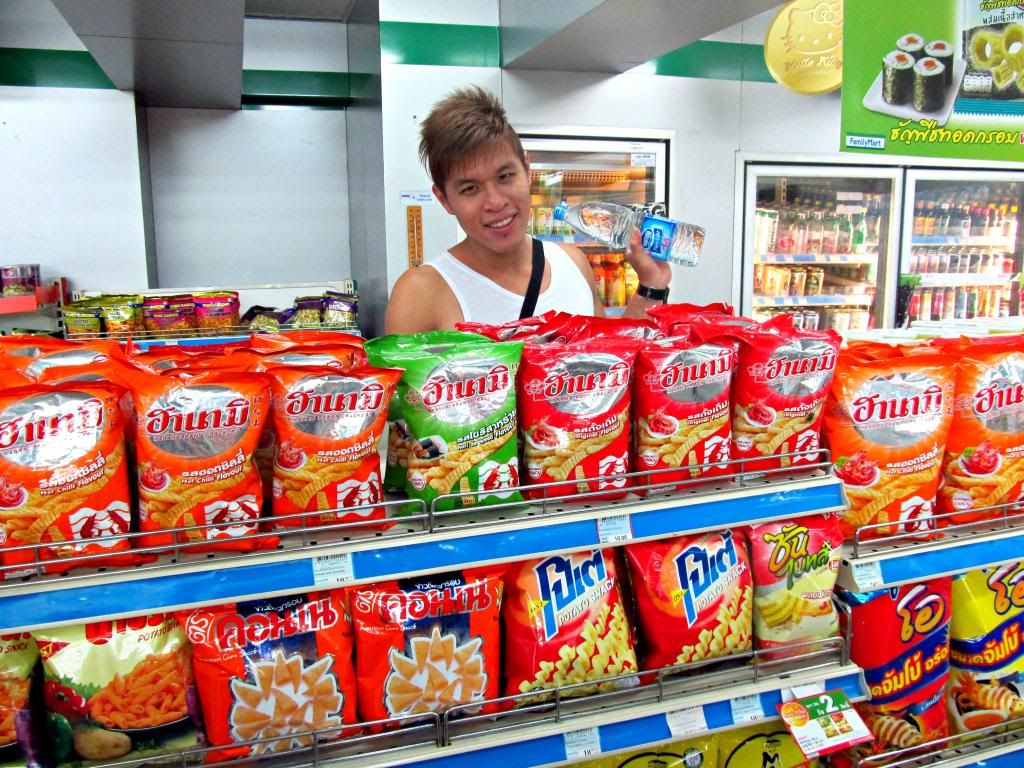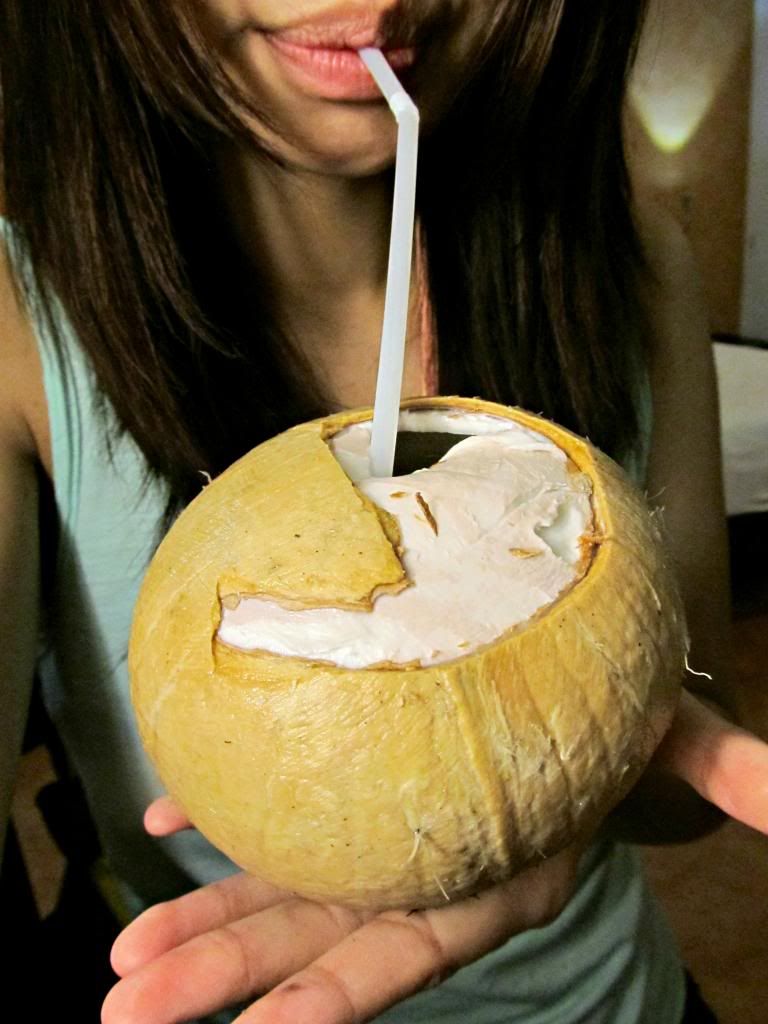 Alright, ending the post of Phuket day 1 with me drinking fresh cooling coconut juice! Goodnight.
Phuket Day 2
Phuket Day 3
Phuket Day 4